टैग: apply for loans online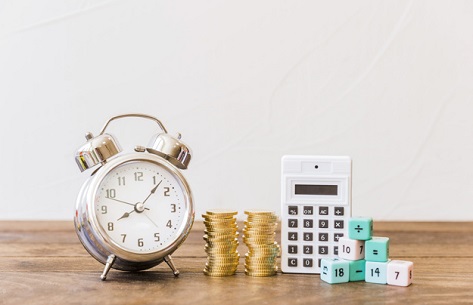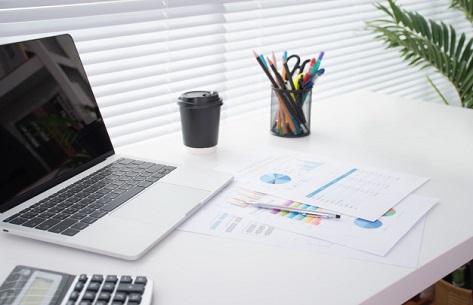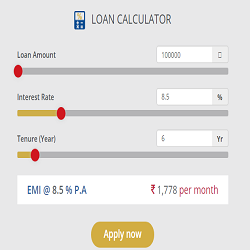 Ease your wish to close your EMI before tenure with below suggested ideas from shubhbank.com
Pre-Payment is not the only way to close your loan faster. To close the loans faster we can follow the 4 different methods.
Lets have a look on few reasonable tips in this context and detailed discussion hence forth for each ideology.
1. Increase your EMI
2. Make a part-payments
3. Loan as OD account product
4. Monitor you loans and correct to lower rates when ever possible.

Let me explain in detail of each of the method
1. Increase Your EMI :
This option to be used when you have more monthly savings and want to be debt free faster. Very important here is more monthly savings.Keep the sufficient buffer from your salary for living expenses and additional 10% as the buffer so that you don't by increasing the EMI later day you don't have tough time.
Increasing the EMI is much better option if you have steady flow of income and if you are planning to save some money and make a part-payment, then mathematically its better to increase the EMI. For example if you have to increase your EMI by Rs 5000 or saving Rs 5000 every month and after 12 months you make a saving of Rs 60,000/- and make a part-payment. Option 1 is better as it would contribute towards principle every month compare to after 1-year. You might be saving at-least extra Rs 2000 more.
One important thing to note is , most of the banks allow you to increase your EMI but very few allow you to decrease the EMI amount. So think before you do.

2. Make a Part-Payment :
This option to used when you have a lump sum amount received in the form on Bonus or when you have sold something and received the amount. Its said to keep things simple and stupid always clear your loans when ever you get a lump sum amounts.
One important thing to note is , each bank follows specific rule while receiving the part-payment. In case if you are walking to the branch mostly minimum part-payment should be 1 month EMI. If you are planning to pay via online it might be minimum 3-months EMI. Note each bank has its own policy, so please check.

3. Loan as OD account product:
This option can be used if you have availed a special loan product which provides OD facility. Let me explain what is OD Facility for the Loan. If you have availed a 50 Lac loan and say you have got 10 lac as bonus. Now if you transfer the 10 Lac to your Loan OD Account then Interest would be charged for only 40 Lac amount. Now after a 1-year, if you like to withdraw the 10 lac, then you can withdraw the amount as its parked. Then from that day what ever is the principle left, bank will be charging interest on the pending amount. What ever interest you have earned on 10 lac will be adjusted toward the principle. This allows to close the loan faster.
All banks don't provide this products. Banks like Bank of Baroda, SBI , Standard Charted & IDBI have this option. These days banks are charging 0.10% to 0.20% more for this product. So avail them only if you are receiving a lump sum amount and want to use it later day or else make a part-payments to close the loan faster.

4. Monitor you loans and correct to lower rates when ever possible:
This option is least used but most powerful one with very little payment. When ever rates fluctuate one need to compare how his/her interest rate compare to ongoing market rate. In case if you are paying higher rate then ongoing we need to check are you going to really pay higher next change or not before correcting.
Interest rate has two components,
Interest Rate = MCLR(Base Rate) + Margins
When you avail your loan in variable rate, the margin gets fixed. So say you availed a loan at 8.50% where in MCLR is 8.00% and Margin is 0.50%
Interest rate = 8.50% = 8.00% + 0.50%
Next change if MCLR(Base rate) changes to 9.00% then your rate would be 9.50%
if it become if MCLR(Base rate) changes to 7.00% then your rate would be 7.50%
Now suppose, if you are paying 9.50% at a given time and in the market if the new customer is getting at 9.25% then we have to check why is he paying 9.25%.

There can be 2 cases .
1. He is paying lower margin then you. Say MCLR(Base Rate) is at 9.00% and his Margins are only 0.25% then its a time to correct your margins from 0.50% to 0.25%
2. He is paying higher margin then you. Yes its possible if the MCLR(Base Rate ) is at 8.50% and Margins are at 0.75% then he would still pay 9.25% 0.25% less than you for 1-year. But later after 1-year if the MCLR(Base Rate) changes to 10% then you would be paying 10.50% where as this person is going to pay 10.75%.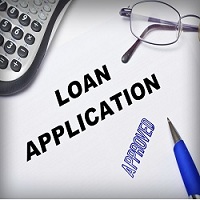 As per the recent trends it is wrong to look only at the interest rate. There are many factors that should be taken into consideration when applying for a loan. If you make your comparison on the basis of the interest rate then most probably you will make a mistake.

If you have to choose between offers from two different banks, one offering a loan with 9% interest and the other with 10.5% interest, which bank will you apply for. According to your question you would go for the loan with 9% interest. But the problem is that, the lower interest rate loan might actually have a lot of hidden fees. So, at the end, what seems to be a cheaper loan would eventually turn out to be more expensive one.
Next, what type of loan are you looking for. If you are looking for a unsecured loan, then you should know that this type of loan bears a higher interest compared to secured loan. On the other hand, if you have collateral, you can "Apply For a Secured Loan" and thus negotiate a better deal on your interest. See the all types of loans are offered by banks.

Moreover, before making any decision about taking a loan, make sure that you define the characteristics of the best loan for. What is the best for me, doesn't necessary means that is the best for you. Do analyze that the best loan in market is suitable for you or not. Make sure that you define a general criteria so you could evaluate different offers.

As far as best bank is concerned, one should look at newly established banks, or banks that have a strategic goal to expand their client base. These banks most often have promotional offers, where you could be able to obtain a loan with better terms.

At the end, if you are only concerned about the financial part of the loan, look at the full cost of the loan, and then make adequate comparison. What you opt is what you will have to pay at the end so lucrative offers also have to be accessed on the aspects of long term need or short term requirement. If going for a long term loan more than 5 years then also consider the amortization schedule as it leads to higher rate of interest and short term loans are though cheaper yet the burden remains heavy till the time one square off the entire debt . Better way Is to compare the banks and other lending institutions as per your necessity and eligibility. Eligibility plays important factor as because of banks internal eligiblity policy you may miss the attractive offers too. Hence aspire for the best to grow but be cautious to play the terms variably so as not to get caught in the Bank in morality of high indebtedness.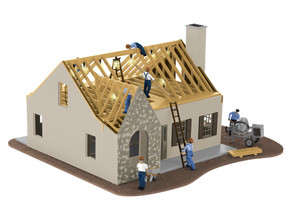 1. What are the needed documents :

• Photo Identity Proof,
• Passport Size Photographs,
• Copy of your PAN Card,
• Address Proof,
• Proof of your Age,
• Last 6 months bank statements,
• Copy of the Property Title Deed,
• Form 16 for the last 3 years (for salaried persons),
• Last 6 months salary slips (for salaried persons),
• Copy of IT Returns of last 3 years (for business people / self employed people),
• Copy of audited Balance Sheet & P&L statements of last 3 years (for business people / self employed people)
• You will need to download and fill an application form and submit it to the lender with the required documents. The banks will access your documents and ill ascertain your eligibility for loan and will get the standard agreements signed .

2. How much Home Loan I can get?
• You must have decided some amount of loan which you needed but you should know approximately how much of a finance you are eligible for. Bank will decide that "How much finance you are eligible" for based on factors such as your income, repayment capacity, age (to see how many years you have left (till your retirement), number of dependents, existing assets and liabilities, savings history and credit history, etc.

3. Your Loan Type
• There are two types of home loans based on the interest rate—fixed and floating. Fixed rate of interest does not change as per the market fluctuations and are generally 1% higher than the floating rate of interest .

4. Negotiate the Rate
• You can always negotiate on interest rate and if you are very old customer of the bank & clean record in your credit history for payments then use it to negotiate sanctioned amount and the rate.

5. You can Switch lenders
• You may switch your lender at any point of time when you manage to get a better deal from another bank .
• Most of the lenders don't have any prepayment penalty thus you may choose to close your outstanding at any point of time .

6. What are the tax benefits of home loans?
Let Out Property

Buying a loan for giving your home on rent has added advantages as enlisted below :
• Principal Repayment up to Rs. 1 lakh under Section 80C
• Interest payment over the course of the year is fully deductible from gross total income, it is not limited to Rs. 1.50 lakhs per financial year

Self Occupied Property
For your own accommodation , buying a home on loan will give you below mentioned advantages
• Principal Repayment up to Rs. 1 lakh every financial year under Section 80C
• Interest payment up to Rs. 1.50 lakhs every financial year
So customer must be aware of all the advantages before planning for a finance as this may lead to added awareness to enquire more from banks before availing finance and understand the Terms and conditions correctly .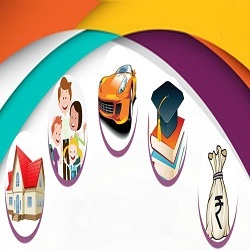 Login now to Shubhbank.com and enjoy the convenience of online banking .Partnered with network of 45+ banks it believes to make India go digital through a better choice and multiple options being offered by shubhbank.com. The choice to opt from many is just as simple as a click , as shubhbank.com elegantly furnish all the bank details through its dedicated customer care support . Transparent and exact updates helps you to avail a great banking experience at minimum time expense. Doorstep services adds vigor to its high edge online services. Its now or never because shubhbank.com exemplary describes "Personal Loan Products" and offers you an ultimate lending experience. Desire for more and desire from shubhbank.com because You Deserve Credit.

Personal Loans :
Personal loans have become the most frequent form of unsecured loan availed by an individual. Its being availed for quick money purpose, and is usually available for a tenure of 1-5 years. Amount of the loan, tenure and interest are at the discretion of the lender as per customer profile. To customize it more efficiently shubhbank.com has launched its online portal which is turning out to be blessings for al those who need money for specific purpose in the hour of demand or need

Home Loans :
A housing loan is that one very important calculator which helps in finding out the proper eligibility. With the help of this you can find out the finance amount that you are eligible for. Just call our helpline and tell your basic details such as date of birth ,city you are living in ,net monthlysalary and total EMI deductions and tenure of the finance as required by you . This gives an average idea of approximate EMI that needs to paid over fixed tenure back to lender. The ROI may differ from bank to bank but further negotiations and your previous relationship with any bank may be helpful to get what is desired by you as per your eligibility .

Health Insurance :
To cover yourself first so as to protect your family , but group insurance has now been a great icing on cake these days as it offers all solutions in just average premium amount . Not only the plans gives you a set of mind relaxation but a security to stay healthy for long owing to additional protect against all illness and critical diseases . Metaphorically , the policy security decreases the trauma of falling ill repeatedly . Life insurance shall always be a second investment option when it comes to health insurance . The priority lies in the fact that your health signifies the well being of your family and dependents . Life insurance is just a monetary support when one has already passed away where as health insurance is your own property . Check it now @ shubhbank.com

Credit Cards :
This is the hot selling cakes these days after demonetization; people opt for it for contingency fund and added features. Check various banks credit cards that offers incredible deals for you only at shubhbank.com.

Machinery Loans :
The most profound type of loan by growing entrepreneurs who build their own business through various machines , opt for it . Since the establishment remains costly and heavy machinery needs added fund to buy , the loan for such investment is what shubhbank.com offers to lenders exclusively for machinery loan.

Loan Against Property :
Loan availed through property mortgage is the best type of loan one can afford for immediate purpose in case , other types of loans may not deemed to be fit to buyers . Call shubhbank.com helpline number to discuss your details and eligibility.
Car Loans :
If you are chasing your dream to luxury and thinking to buy a car , you may need some added fund to add more luxurious lifestyle and buy a better car that matches your lifestyle . Check shubhbank.com for best interest rates from 45+ banks . Leave your details now at www.shubhbank.com .