टैग: loan against property documents required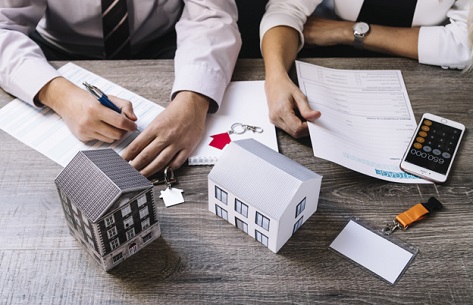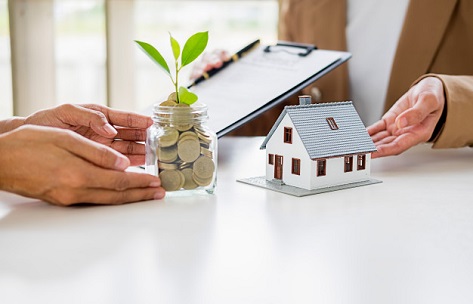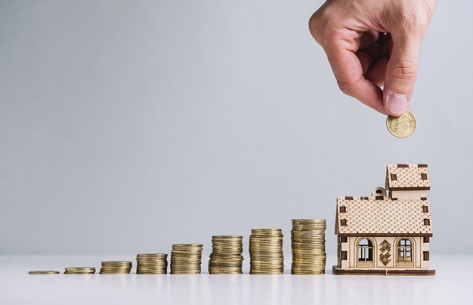 Planning to buy a branded car or planning to get a new home somewhere or thinking to expand your business to achieve more success in corporate sector. So much to do in list, but funds is constantly stopping you from going further in life. There are certain financial problems which you face in your life and can be the most stressful thing happens to you. But, don't freak out as ShubhBank have an option for you that is loan against property. Haven't planned taking a loan against property or haven't heard about it before that how could you execute it or how will it be beneficial for you? Here, the answers to all your doubts will be cleared. A loan against property is a secured loan, which involves your property as collateral for security purpose. The Loan against Property at ShubhBank is popular because of its perceptible benefits. Higher loan quantum is generally available for longer tenure when compared to other secured loans, and at an attractive interest rate.
To avail this loan, you will be providing your owned residential property or commercial property to the lending institution in which you'll be applying. Applying a Loan against Property at ShubhBank is as convenient as they required minimum documentation, and the interest rates are quite lower than other conventional loans. As convenient as these loans are seen, but they come with certain guidelines which you need to make sure before applying such as the property which you are pledging as collateral should be owned by either you or family, property should be in good condition, and also it should be registered with the government processing. Now, let's see what benefits should ShubhBank provided you on loan against property to fulfill your requirements.
1. These loans are easy to get from various lending institutions either NBFC or bank. As these are secured loans, the lender feels safe to provide you the funds as they get the benefit of having your property as pledged security.
2. This loan will get you the benefit of prepayments, which means you can close your loan amount before the tenure ends. In these kinds of loans, most of the lenders generally don't ask for charges while closing loan against property.
3. You can avail the benefit of having access to lower EMIs as the tenure for the loan against property is high, and the rate of interest is low. This option is beneficial for those people who can't afford a high amount of monthly installments but borrowers who can pay a high amount to repay can opt for shorter tenure also.
4. The longer tenure will provide you the ease of repayment that can't pay off the heavy amount of EMIs every month. The tenure for this loan can be extended up to 10-15 years depending upon the lender and your eligibility.
Loan against property provide you the funds that help you to fulfill all the plans, you wished for but couldn't execute due to lack of finances. Now, apply for loan against property to easily plan your dream vacation, destination wedding or send your child abroad for higher studies.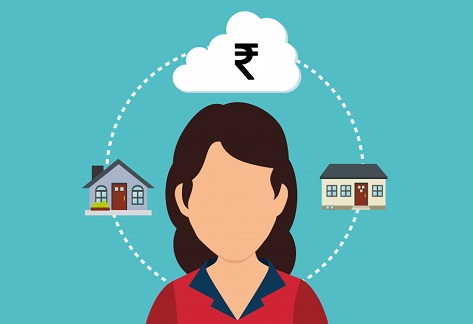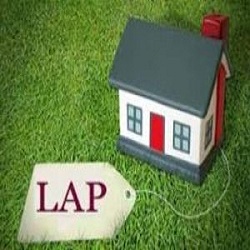 Getting LAP for buildings is gaining popularity rapidly. Through the LAP, people can raise their financial resources. Banks or financial institutions typically offer financial resources on your assets. You can take credit from banks on the rented, unused or an occupied property.


Getting your grounds financed is one of the best alternatives if you want to raise up capital. It is disbursed according to the market value of your asset which is normally between 50 per cent to 65 per cent. It is a secured loan type where there is a guarantee given by the borrower who makes use of the resources as a backing security.


You can use your possessions to get funding from banks or money lending companies in order to meet varied business as well as personal requirements. The credit taken on the buildings is used mainly to fulfils wedding expenses, business expansions, buying machinery, higher education and closing off high-cost advances.

Purposes of getting the buildings or resources credited –

It can because of the following reasons people opt to get cash on behalf of their belongings-
● People often take a loan in place of their assets to expand their business.
● Sending their children abroad for higher studies.
● Funding dream vacation
● Funding medical treatment
● Getting their daughter/son married


Eligibility criteria –

One need to accomplish a specific set of eligibility criteria for getting their possession credited. Though, it may vary from one money lending company (bank) to another. Here is the list of some common "Loan Against Property Eligibility" factors that all financial institutions look at-
● Income, savings or debt obligations.
● Value/cost of the mortgaged building.
● Repayment record for credit cards or other borrows etc.


Required documents –

A smooth and simple documentation process eases the borrowing exercise. Most financial institutions or banks usually require some common and important documents in order to transfer particular types of credits. Here is the quick list of loan against property documents required:


1. For salaried customers

● Application form with photograph
● Identity proof
● Residence proof
● Bank statements of last 6 months
● Income proof
● Processing fee cheque


2. For self-employed professionals

● Application form with photograph
● Residence proof
● Valid Identity
● Required education qualifications certificate
● Proof of business existence
● Profit/loss and balance sheet of the last 3 years
● Past 3 years income tax returns
● Last 6-month bank statements
● Processing fee cheque


3. For self-employed businessman

● Application form with photograph
● Residence and identity confirmation
● Business existence proof
● Certification of educational qualifications
● Income tax returns of last 3 years (business and self)
● Profit/loss statement and balance sheet of last 3 years
● Last 6 months bank statements
● Processing fee cheque


Advantages of loan against property

Some of the favorable advantages of taking such financial help are mentioned below-
● Lower interest rates
● Simple approval process
● Flexible repayment tenure
● Continuous ownership
● Optimum use of your valuable at the time of need.
● The best tool for debt consolidation
● Pre-closer


A loan against property is the best source to raise funds. The only drawback of such type of finance is that if the borrower is unable to repay the credit amount fully, the financial institution or bank can take ownership of the mortgaged property.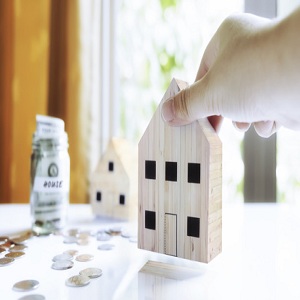 Amongst various loan options provided by banks, comparatively popular product is the Loan against property or mortgage. The product clicks with borrowers because it offers an individual to borrow a relatively large sum of money for any need. It often requires simpler documentation, speedy approvals and flexible repayment options.
According to the Transfer of Property Act, 1882, a mortgage, which is essentially availing a loan against property is "the transfer of an interest in specific immovable property for the cause of securing the payment of money funded or to be given by way of loan, any debt that may give rise to any liability.
This means one can "Apply for a loan from a bank" by extending the property as a collateral or security. However, mortgage only involves "transfer of interest" and the ownership of the property belongs to borrower. Ownership gets transferred to the lender only in the event of default on the loan.
Loan against property or a mortgage is popular because it has some perceptible benefits. Higher loan amounts are offered for longer tenure when compared to other loans, and at a discounted interest rate because of the nature it's secured. Most banks accept both residential and commercial properties for mortgage.
Its key benefits are:
Good when availing larger amounts
Interest rates are lower
Tenure is longer, which means lower EMI
Good tool for debt consolidation.
Funds can be used for business as well as personal needs.
To fulfill the eligibility criteria lender needs proof of residence, proof of identity, latest Bank Statement reflecting salary / income credit for the past 6 months, salary slip if employed, and relevant copies related to the concerned property the borrower wants to pledge. If the borrower is self employed 3 years income tax return certified by chartered accountant is required .
Loan eligibility just like other loan depends on the borrower's credit rating along with factors like income, age, qualification, number of dependents, spouse's income (if any), assets, liabilities, and continuity of occupation. Once the loan is approved is it either disbursed in full or in installments as per borrower discreation. The borrower has an option to choose between fixed and floating rate of interest . There also exists an option for part and prepayment of the loan.
The loan that is sanctioned to the borrower is based on the current market price of the property that is being pledged. However, bank always holds a certain amount of margin money and they generally extend a maximum of 70 % of the market value of the property. This safeguards the banks are protected against any unpredictable fluctuations in the real estate market and a drop in pledged property prices.
Who should opt for it?
"Mortgage or Loan Against Property" is required when it comes to need money for your business. While there is no restriction on using it for personal needs, however, if the amount is small, a personal loan can make much more sense.
While people use loan against property for various personal needs like higher education and even to buy/build a second property or to renovate an existing property, most mortgage loans are taken for business purposes. This is especially helpful if the business is in need of emergency cash at lucrative interest rates.
It is always risky to put your property at stake for the cause of fund need. This form of loan shall strictly be avoided if you are starting up and there is a substantial amount of risk involved in your business. Loan against property should be opted only when borrower is capable to pay back the money to lender and shall never be opted as risk capital at the cost of own property surrender.