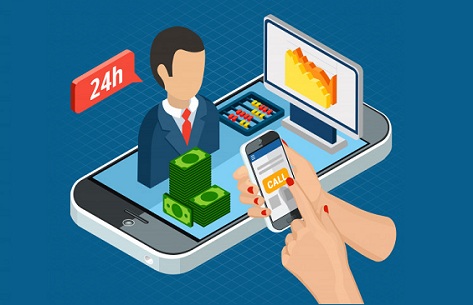 Nowadays, each and every sector is transforming and doing business through digitalization, whether it is a private firm or public, a great change is being seen from the past decade. Due to COVID outbreak, the last six months have been extremely crucial to survive in any business. Most of the businesses have leveraged the use of digital platforms to provide services to their clients at the comfort of their personal space. Everyone is competing these days, to serve the customers best through their online sites. Therefore, the financial sector is no exception here, almost every financial institution is providing online services to "Apply For Loan" or to make online payments, everything is getting quicker.

The lending sector is one of the few sectors which are running all the time. The financial institutions with digital lending platforms are making a difference in potential loan borrower's lives by providing loans in just a click of the button. The digitalization in lending has been growing and has become footfall for any customer before branch interaction. The automation process has made the digital adaption easy and there are many digital strategies that financial institutions are adopting which are listed below:

√ Online loan applications: Now, it becomes easier for loan seekers to fill online application forms, upload KYC documents and compare the loan schemes anytime and anywhere in a couple of minutes. It is unlike the conventional process where a personal was required to visit the banking or non-banking branch to "Apply For Loan Online". Once you get approved for the loan application, the loan disbursal would take few business days to get credited. With digital lending services, most of the things can be done online which reduces time and require less paperwork.

√ Privacy: Security is of severe importance for any financial institution to ensure customer data is safe by using significant technologies. Cyber crime is a greatest threat especially to lending sector where customers trust them for their money matters. Some of the key steps such as user authentication and secure infrastructure are taken to tackle privacy concerns.

√ Automated process: The manual intervention is eliminated by using significant softwares designed to handle documentation, KYC and other work making the process easier for both borrower and lender. Most of the banking and non-banking companies are automating their services which provide high accuracy.

√ Marketing: Companies are adopting the idea of email marketing, social media marketing and telecalling to reach out the potential customers. They are engaged in investing in online channels to create their brand image, to build a fan base and attract customers by online marketing strategies.

ShubhBank is one of the leading digital lending platforms that is making a difference in its customer's lives by offering online loans in the comfort of their homes. Serving the customers is the core value of ShubhBank and we always keen to bring trust among our borrowers to be a preferred choice for them. All the process related work can be done online by lessening the manual process.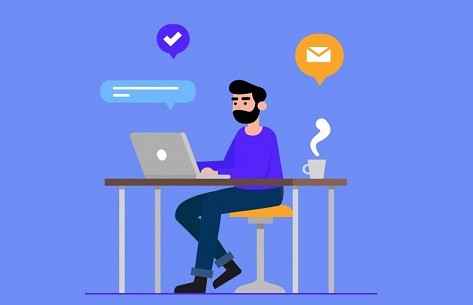 "Online Loans from ShubhBank" can help you to come over those emergency situations where money becomes the prime necessity as they are fast in processing and disbursal and will be a great help in fighting financial emergencies. But getting approval on some loan depends on the eligibility of the applicant. Unsecured loans are collateral free loans which make the lender making the eligibility criteria bit firm as compared to secured loans. The risk of non-payment of loan amount is always high here so lenders make a strict eligibility check so that the risk of NPA can be minimized. Let's how to access online loan by taking care of such factors:

Age
Age is the first criteria to meet for a loan applicant and must not be less than 21 years old at the time of applying for the loan and must not be more than 60 years old. The chances of getting loan increases when you are young because you will have fewer responsibilities towards your family and can extend your loan tenure till the maximum length.

Income
The income is the next checklist of the lender before approving the loan. The borrower must have a regular source of income and range may vary from lender to lender. Along with the same, the amount of minimum income also varies depending upon one's profession i.e. salaried individual or self-employed.

Credit Score
Prior to approving any kind of loan, lenders do check the credit report of the borrower. The credit score ranges from 300 to 900. Therefore, score of 750 or above is considered "Eligiblity For an Online Loan". Higher credit score reflects your disciplined behavior towards your previous loans. In the case of self-employed, the borrower must have 3 years of business continuity to become eligible for a loan. Frequent change in job area or business denotes instability in nature which is a negative remark for loan eligibility.

Employment History
The employment history is determined in the case of both salaried and self-employed individuals. If you are a salaried applicant, your credits in past will be recorded by the credit bureaus in your credit report. Any defaults in the past may make the lender believe that you may default in your next loan too. Therefore, lender may reject your loan application.

Repayment Capacity
The repayment capacity of a borrower is measured by a calculation as per the standards of Fixed Obligation to Income Ratio which is an indicator of smooth loan repayment. The lender evaluates your net monthly income and the total outgo of your existing loans including the applied one. If the total of all EMI's is more than 50% of the income, the lender assumes that you may default. In such scenarios, it becomes difficult for you to "Get Approval For an Online Loan".

Online loans from ShubhBank are very handy as you can avail them anytime and anywhere. But being eligible for a loan is required if you want your lender to approve the application. If you meet up the eligibility criteria and your documents are genuine, it just takes a few days to get approval and disbursement of the loan.