Tag: accessible insurance policy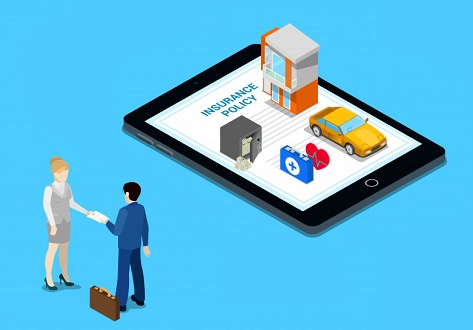 With the increasing access of smartphones, laptops, tablets etc., the whole world is going digital. Sensing the needs of customers, insurers are rapidly opting online channel for distributing wide range of insurance products. Be it "Health Insurance, Motor Insurance, Term Insurance" or other financial plans, you can buy any of these with a finger click. It's as simple as you do online shopping. Some people still feel skeptical of buying policies online. They might be scared of losing their hard earned money or mis-selling. The online channel of insurance distribution is safe and cost effective. We will tell you few points to change your perception of online insurance and it is nothing to get afraid of it.

Low Premium: There is no mediator or agent involved in buying an online insurance policy, the insurer saves the commission money and it can be shared with you in the form of low premium. The online policies require minimal documentation and management expenses. The insurers share all these saving with their customers. Despite low premium, all other benefits under the online policy remains same as it is in the offline policy.

Easy to Buy: Insurance policy can be bought in a single go on your laptop or smartphone while sitting in any room of your sweet home or from your workplace. The onus is on you to select a suitable product as per your requirement and budget. You can educate yourself with comparing quotes and benefits provided by all insurance players present in the market rather picking a policy from limited options with an agent. It is always suggested to do thorough research before buying an insurance policy.

Easy to Manage Policy: The most important edge of online channel is to manage the policies without papers and electronically over offline policies. These insurance websites facilitates you to view your old policies even bought offline. They have their online chat forums to address the customer's complaints instantly.

Easy to Renew: The websites are not limited to buy a plan only, you can also renew your existing online insurance policy using your debit or credit card or net banking.

No fear of Mis-selling: In previous times, there were several cases of insurance mis-selling. Opting these online channels, you can yourself choose the best suited plan as per your needs after going through benefits and rates of all kinds of plan.

No Fear of Losing Policy: When you go for an "Online Insurance Policy" your every detail is electronically stored in the insurer's database, so you do not need to worry about losing the physical documents. It helps you to access the policy anytime, anywhere and you can download your policy related information from the website of concerned insurance policy.

There are host of benefits that you can enjoy while buying an online policy as it is more convenient and easy way. It is always advisable to compare policies online and never forget to read the policy features and benefits prior opting for it.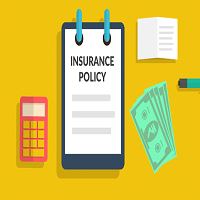 The most discussed presentation of the year includes the annual Union Budget 2018 by Finance Minister Arun Jaitley has largely developed the penetration of general insurance(GI) in India. Here are some of the key inputs from the Union Budget 2018 with respect to the GI sector.
Three public sector Top general insurers such as The Oriental, United India and National Insurance Co. Ltd are all set to merge into a unified insurance entity. The integration of these three general insurance companies will create an enormous organization which is likely to take over one-third of the GI market.
Launch of World's largest healthcare scheme
As a solid step towards universal health coverage, Finance Minister Arun Jaitley put forward a brand new initiative under government's Ayushman Bharat Programme. This National fitness Protection Scheme is going to be the world's largest healthy care programme funded by Government. The ground-breaking proposal made in the Union Budget 2018 is also called 'Modicare'.  Here are some key highlights of this flagship health protection plan;
A comprehensive  protection coverage to more than 10 crore poor families is announced which will benefit over 50 crore vulnerable people in India.
This ambitious scheme is designed to cover both primary and tertiary treatment.
50 crore people can cover their treatment expenses up to a maximum limit of Rs. 5 Lakhs.
Each and every family need to pay around Rs. 1100 to avail this security coverage.
The coverage of R. 5 Lakhs will be available on the reimbursement basis.
Multiple Quotes available online to compare the best suited for your needs as per your age and responsibility . Compare online portals like shubhbank.com explaining the details of health protection plans.
Impact of this "Affordable and Accessible Insurance Policy"
Health care business opportunities are likely to increase with rising in fitness protection coverage. However, some of the previous government-funded schemes failed miserably because of wrong pricing, so, this aspect of the proposed healthy care scheme needs to be taken care of. If the pricing part remains affordable for the targeted section of the society, this revolutionary scheme can boost the penetration of health security in India much like the success of crop protection in the last year in India.
With the advent of this avant-garde health care programme, the value of stocks of GI companies in India have also risen as the improvement of their businesses is now highly anticipated.