Tag: advantages of unsecured business loan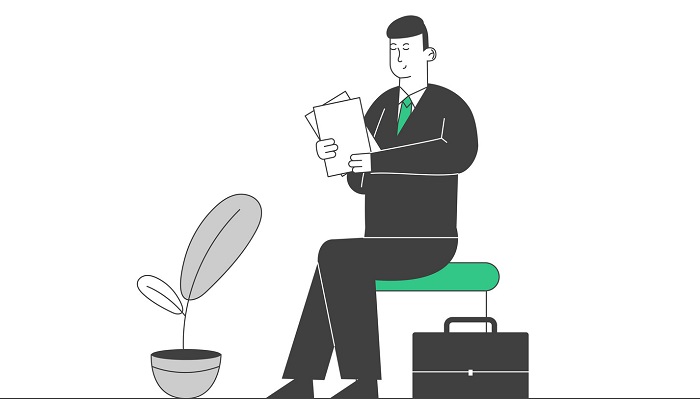 A business loan is a financial solution which is designed to fund business operations. Similar to other types of credit, it involves the creation of debt which is paid back along with interest. There are several types of business loans offered in lending sector such an asset based financing, cash flow loans as well as microloans.

ShubhBank is popular for business loan because of its safety, transparency, quick disbursal and 24X7 customer supports. One can "Apply For Business Loan" to solve the issues that a small and medium business firms face in accessing quick and ample amount of funds for smooth business operations.

However, there are many lending institutions offering business loans but here are some noteworthy reasons why you should choose the ShubhBank for your financial requirements in expanding and operating the business.

Minimal Paperwork: We aim to provide an easy and convenient financial solution with a motive to solve the problems faced by various business companies in acquiring funds for growing their business. One can avail quick business funding with minimal paperwork making the loan procedure very simple.

Safe and secure process: Our institution follows all the mandated RBI guidelines and policies to secure your personal information and loan details, therefore one need not to worry about the credibility from where you are accessing the required funds and your data to be stolen.

Transparency: ShubhBank is one stop solution to give you a financial access at a single click on our website, small and medium scale business persons can borrow from us to avail monetary aid tailored to their needs at a speedy approval and transparent processing charges so that there would be no surprises later.

Fast processing: When you apply for a business loan at ShubhBank, you will get quick approval on your business loan from our institution, first check your eligibility and upload the required documents to get an easy approval on your loan application. The loan amount will be disbursed directly to your bank account within 2-3 business days.

Hassle-free process: We understand the need of an hour that monetary requirements are necessary. You might need cash urgently when the situation arises. You can also "Apply For Business Loan Online" where the application get approved within 1-2 business days if you are an eligible borrower and funds get directly credited to your bank account.

Multiple types of business loans: ShubhBank's lending solutions will help you with multiple types of business loans such as term loans, line of credit and machinery loan etc. and you can borrow the specific one according to your needs and apply for a particular loan solution.

ShubhBank is an online as well as offline lending market place which is known as the best model to meet the cash requirements of various business companies to upgrade and expand their production units to reach the newer heights of success. We offer our customers a better loan experience, better guidance about products and services as well as give our borrowers a fast and convenient loan application process.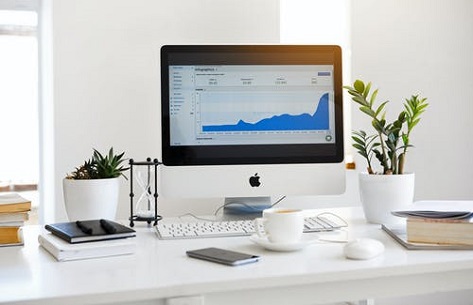 With COVID-19 restrictions changing daily, every business person is under great deal of stress by disruptions in supply, lower cash flows and increasing overhead costs. Nowadays, many lenders are offering secured and unsecured business loans to keep your business healthy as well as help you to provide the customers, a quality services and products. Being a new business person, when you don't have much of assets to pledge for loan, you can also "Apply For Business Loan" without collateral.

Yes, such loans are called unsecured business loans especially for those who don't have any assets to offer as collateral. It could be great if your firm is growing and you require funding to cover new costs. Collateral is a main difference between secured and unsecured business loan which have a great impact on loan terms which we will discuss in detail.

→ Loan Amount: As there is no requirement of security, the loan amounts sanctioned by lenders are small for unsecured business loans as there is more risk involved to default on payments where as secured loans will generate you a desired loan quantum.

→ Loan Tenure: Unsecured loans are always offered for a short tenure as compared to secured business loans. As there is more risk involved for lender to recover the loan money but if your repay the loan as per predetermined EMI schedule, you can secure other loan for longer tenure easily because of your trustworthy business.

→ Interest rate: Most of the lenders charge higher interest rate for an unsecured business loan than a secured one. Providing a lender with no security makes you more vulnerable to loss in case of default, for which they charge high rates to compensate for that.

There are some advantages linked to unsecured business loans which are mentioned below:

→ No collateral: A secured business loan always demands for some form of collateral but in unsecured loan, one does not require collateral. It means even if you default in case of such loan, one does not risk losing any security to the lender.

→ A chance to grow: If you don't have any asset to provide a lender, it should prove as a barrier for your business. Therefore, unsecured business loans are great way to build a good credit score as well as these loans have shorter tenure, one can borrow small quantum, repay them quick and can secure another business loan qualifying you with larger loan amounts.

→ Quick processing: The loan processing and disbursal time for unsecured business loan is less as lender does not have to spend time in verifying the value and legitimacy of the asset you offer them. These business loans generally require minimal documentation which reduces its processing time. If you have a good credit history, strong business plan and business documents in hands, you can easily process a business loan within few days.

If you want to "Apply For Business Loan Online" or offline, start your unsecured business loan application with ShubhBank today. You will experience a zero hassle and zero hidden charges on our business loans.