Tag: amid covid-19 crisis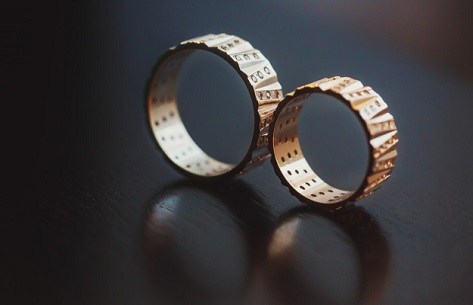 COVID-19 is creating a unique problem of funding availability. Banks or Financial institutions may be flush with liquidity but are unwilling to lending except to blue-chip borrowers. The old unsecured loans like personal loans are getting harder to come by and lenders are looking beyond mere credit scores. This has created a unique problem for individuals and small businesses struggling to raise money. One option that has emerged is gold loans.

As in this situation, we can say that life does not always move according to the plans. There are high and low in everybody's life and financial requirements may come up at any time. It may be emergency medical expenses, educational expenses, or investing the funds in existing business and many more. One should have funds in hand to meet them. The suddenness of fund requirements needs to be fulfilled, and the relatives or the friends may be unable to help, and one needs to take loans from banks and other financial institutions. It is a great option to consider "Gold Loan with ShubhBank" at a moderate interest rate.

Process of applying the loan
Getting a loan against keeping gold as collateral security is quite a simple process. One needs to pledge the ornaments biscuits, coins, bars, and any other material made of gold to the lending bank or the financial institution. This type of organization after scrutinizing the necessary documents and evaluating the ornaments by the experts decide on the amount of loan and approve it. The amount can be disbursed immediately through demand draft, cash or online transfer directly to the account.

Availing the loan
One can "Apply For Gold Loan Online" by visiting any of their desired bank or financial institutions website. The website of these banks and institutions provides all the details of taking a loan. One can get the hassle-free loan against pledging gold at a very moderate interest rate and an extended period of prepayments through monthly instalments. The process of taking a credit against them is entirely transparent and is quick and efficient.

However, one needs to visit the bank or the financial institute with the gold that is intended to be pledged so that the experts do a proper evaluation of the material and the amount settled. It needs to be done after the application is made online and the financial institute shows interest and reverts on the subject. The document for the title to be pledged for the loan should also be taken to the bank or the financial institution at the time for scrutiny and evaluation. Many of the financial institutions provide credit as high as 85% of the value that has been pledged. The gold pledged is entirely safe from any tamper or damage and one can get them back in the same form as at the time of pledging after clearing the amount and all other dues.

Overview
It is always better to take the loans to meet emergency needs and not selling them. Many institutions have opened their doors to provide loans keeping the gold as collateral security, and one can avail the can easily without wasting time.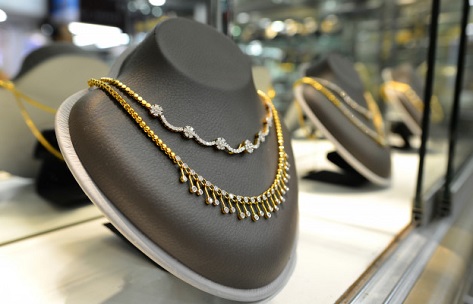 The COVID-19 crisis has been a whirlwind resulting in huge blow to the economy. It has been three months since the coronavirus pandemic surfaced in India and with the increasing number of cases from day to day in country; people have to self-quarantine them in their houses for indefinite period of time. Therefore, no doubt this pandemic has brought economic recession and we are looking at job losses and reduced income. Now the question on the wall is how different will be the financial life post COVID-19? There will be major shifts in your daily lives, personal finances, and household budgets as well as in financial markets as most of the people have missed credit card bill payments, loan EMIs and insurance premiums dismantling your savings. We at ShubhBank would like to support you during this difficult time with our "Gold Loan" as it has minimum eligibility criteria and doesn't require credit score. Here we will discuss how Gold Loan from ShubhBank would be a savior in COVID-19 economic downturn to process your credit needs.

The potential power of the Gold Loan is becoming a word of mouth nowadays. Some decades back, gold loan was a high cost affair but today this financial product has become more formal and transparent with ore organized banks and NBFCs in the market providing loan at interest rate of 15-25% per annum. The Gold Loan from ShubhBank provides you the required funds by availing your gold jewelry as collateral security. One of the major benefits of the loan is that you can use it for various purposes such as to continue your business operations smoothly after recession, debt consolidation as you were unable to pay the credit card bills or utility bills due to shortage of money while sitting back at home from three months. There are few more fundamentals that drive the demand of gold loan among individual mentioned below:

• It is the easiest way to avail money as the chances of rejection are very low because it has a secured asset in form of your jewelry as collateral. One doesn't have to show the income proofs, bank statements and income tax returns to "Apply For Gold Loan".
• The good thing about this financial product is that it can be used for any purpose as it has no restrictions on the usage of loan money leading more and more people to migrate towards this loan.
• The most important question in the borrower's mind is that how much the asset value can be financed? Here, at ShubhBank, you can grab high loan to value ratio that goes up to 70-80%.
• The gold loan can be repaid in many ways as per customer's convenience.
• You only require basic identity documents like ID proof and address proof and there is no impact of your credit score on loan's interest rate.
• If you apply online Gold Loan at ShubhBank, you can have a fair idea about loan money per gram with just few clicks of mouse on our website.

The scenario of gold loan market would upscale at a rapid pace in India after huge financial takeaways by this pandemic outbreak. So go for gold loan to fund your financial needs and emergencies.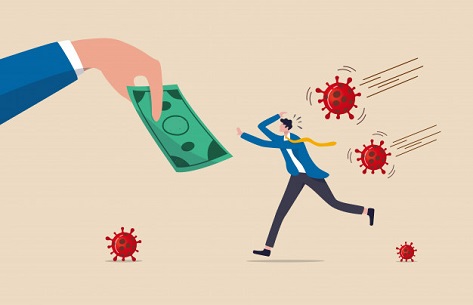 Nowadays coronavirus pandemic has pushed whole globe in to lockdowns generating economy crisis and messing household finances. All the world economy has witnessed a standstill and unemployment has risen to unmatched levels. Therefore, your personal finances are also suffering in this crisis. Hence, care must be exercised as smart money management is important for survival. Every individual has to think calmly that will help you to fortify your household finances making you to come out of crisis unharmed. ShubhBank is suggesting you to exercise some pillars of finances and how to manage your money amid "Covid-19 Crisis" to get autoimmune to the financial crunch.

1. Build emergency funds: You must save something from your monthly income in an emergency fund that can be accessed during critical times such as job loss, medical treatment etc. Never use such savings for lifestyle expenses such as vacations, entertainment or shopping.

2. Liquidate your assets wisely: You should act in an orderly manner and try to liquidate your assets to cover urgent cash needs or to protect your investment from irrecoverable losses. Be careful about the tax implications as well as the costs of liquidation like penalties or exit loads.

3. Top-up your existing insurance policy: Plan to improve your insurance coverage by buying a top-up health insurance policy. It's an easy way to get additional plus large sized coverage with your existing coverage acting as a deductible.

4. Avoid panic: A clear headed thinking is always needed for your decisions such as liquidation or fresh investment because panic driven action may compound on your ongoing losses. It is always advisable to tolerate the ongoing volatility to earn higher returns later so buy new investments only if they line in with your financial goals.

5. Evaluate your monthly investments: This pandemic has given many valuable financial lessons so no longer align to your goals can be pruned. Always continue making your monthly contributions towards SIPs or any chosen scheme if you have regular income source. Never liquidate your investment if you fall in short with cash.

6. Don't apply a loan without comparison: Always plan a loan with lowest interest rate and that can be done by comparing the different lenders at online marketplaces. You can "Apply Online Gold Loan" or LAP at ShubhBank that may carry lower interest rate which in turn charges you less than credit card debt.

7. Use the moratorium if you require: During COVID-19 outbreak, lenders are providing a 3 month moratorium on EMIs. You can use this option if you have cash problem but always be aware of the interest rate that accrue during the deferment. However it may relieve you from stress for short time but if you have a regular income then continue with your repayments as you will gain nothing from the deferment.

8. Keep an eye on your credit card dues: Credit card may charge you higher rate of interest per annum. So never let your dues to build up and keep them repaying to decrease the chances of debt trap.