Tag: apply for a loan against property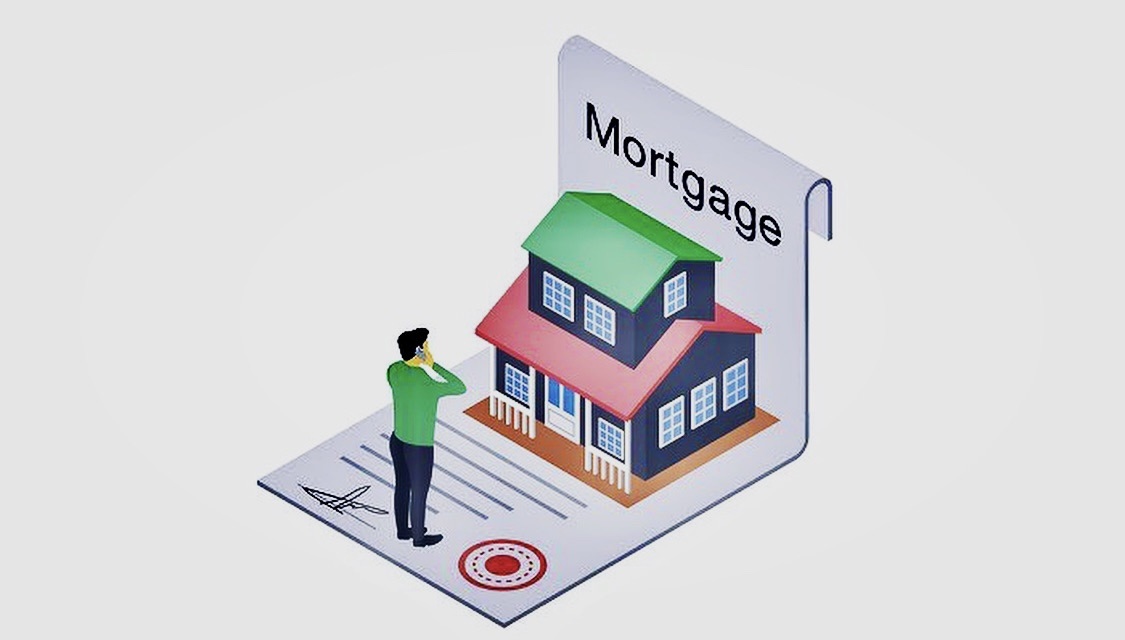 Loan against property is a secured type of credit solution that can be availed for any need and there are no restrictions on the end usage. This loan has same features and functionality as that of Personal loan but has some of the major differences such as you can avail higher loan amount against property, need to pledge your own property as collateral and has a longer tenure.

When you "Apply For Loan against property" you need to pledge an immovable property whether residential or commercial property as security against loan. The processing of LAP is bit different as it requires additional verification and checks before approving the loan application. In this blog post, we have mentioned followed steps involved in the LAP processing:

Fill out the loan application: It is the first step to process the mortgage loan where one has to start filling out the loan application that requires your basic details such as personal information, income details, tax status, property details, and loan amount as well as employment status. Make sure to fill all the columns without making any mistakes because a small error will be responsible for the rejection of your loan.

Confirm the details: Once you have applied for Loan against property, a loan representative from the lending institution will call you to verify your KYC, residential address as well as do initial property verification. After confirming the details, your loan application will be processed to next step. This check is done to ascertain your loan eligibility to approve the loan.

Submit the required documents: This is the most important step in the approval process as you need to submit or upload all the required documents that involve KYC details, income proof, residence proof, ITR slips, property documents and other papers asked by the lender. Make sure to submit the latest documents and property should be free from any litigation.

Document verification: After getting all the documents submitted, the lender will conduct a verification check of all the provided papers. Although there is no restriction on end-usage of loan money but verification is done to ensure the loan quantum will be paid back timely. A lender will also evaluate the property papers to finalize your loan amount depending upon their policies.

Approval: Following a successful verification, lender will contact a borrower to discuss the rate of interest and other terms and conditions. Either you "Apply For Loan against property Online" or offline, you have to sign the loan agreement to get an approval on your loan application. Then your loan will move to final step of disbursal where your loan money is transferred directly to your bank account within 1-2 business days.

A Loan against property is suitable for fulfilling any type of financial requirement whether it is personal or professional. The LAP process is straightforward and the interest rates are lower as compared to a Personal Loan. In case you have any doubt or query about mortgage loan processing, you can raise the issue directly with the lender before applying for loan.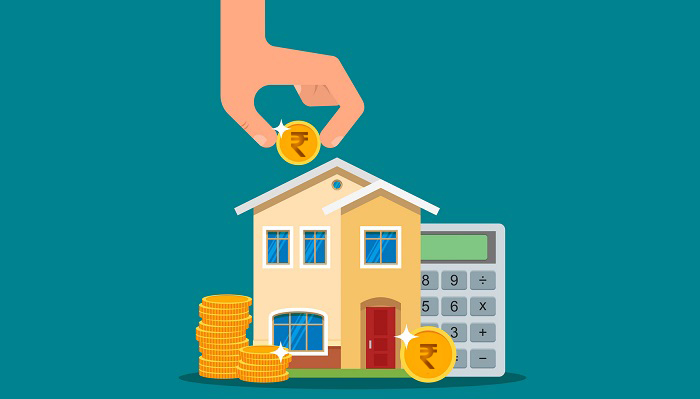 A Loan against Property is the most preferred type of secured loans these days. It is a secured loan where borrower has to pledge his/her property as collateral to lender in exchange of loan money. When you "Apply For Loan against property" the lender gets security for lending cash to the borrower, therefore mortgage loans have lower rate of interest.

However, there is a myth that one can pledge his/her residential property to avail a loan against property but here in this article, we will guide you about different types of properties that can be put as security to secure a mortgage loan:

Residential property: This property is one's personal place of residence and permanent stay. It may include a flat, building, villa, mansion or even a vacant land. One can pledge his/her residential property whether it is self occupied, rented or vacant. You can mortgage your property as long as it is registered in your name. Thus, pledging your property with lender ensures a lowest possible interest rate as well as flexible repayment tenure.

Commercial Property: It is a type of property that can be used for other purposes than residence. When these properties get used for business purposes and starts generating income for you, then they get qualified as commercial property.

The property might include school, offices, gyms, warehouses, hospitals, retail stores or any other factory outlets. Borrowers can pledge vacant or rented commercial properties as long as they are free from any legal dispute on ownership as well as title existing on the space.

Co-owned Property: As name reflects, it is the property that is owned by two or more individuals. One can pledge this property if he/she is a co-owner but they have to get other co-owners on board to sign the loan application. It is easy to secure a mortgage loan for married couple as lender considers marriage a contractual relationship in terms of law. It is good to talk lender beforehand, if you want to apply for loan against property for a co-owned property.

Industrial Property: These are the properties which are used for manufacturing and developing units or for the production of goods and products. Any individual can pledge an industrial property for loan against property, but the approval on application varies from one lender to other. Some of the lenders do not consider the industrial spaces as security while others do.

Now when you know the different types of property for mortgage, you can move further to understand which type of space fulfils your eligibility and fits your pocket. One can use the loan money for different activities such as higher education, wedding expenses, medical emergencies or high interest debt consolidation. You just have to submit the original property papers at the lending institution until you repay the loan.

At ShubhBank, anyone can "Apply For Loan against property Online" or offline irrespective of residential, commercial or industrial spaces because we keep your interests at heart and offer you best possible rates of interest, high loan value, flexible tenures and zero hidden charges.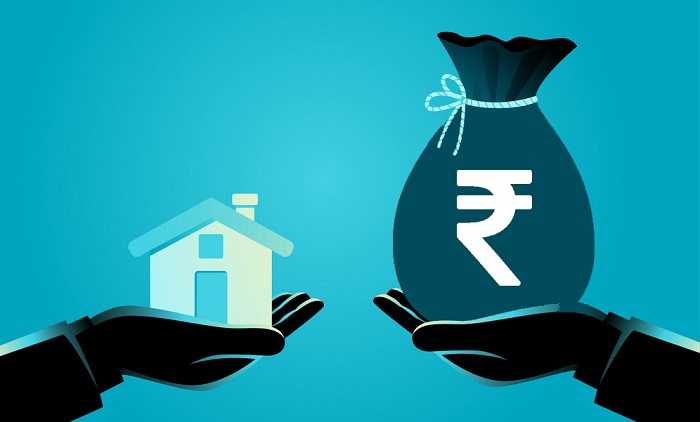 It is rightly said that every cloud has silver lining, as loans fall into the same witness box. Sometimes loans can be weak sauce but if they are managed properly, they can be really advantageous. This credit will help you to achieve your financial goals as well as fulfill your requirements. The more you borrow and repay timely, your creditworthiness increases and you become mature in eyes of lenders.

There are certain types of assets that can aid in meeting your personal and professional needs. It can be any immovable property, precious metal, mutual funds, securities and FDs etc. one can access a loan against any of these monetary resources to satisfy your needs. If you want to borrow against any residential or commercial property, you can "Apply For Loan against property" where if you are borrowing against financial assets, you can avail loan against securities.

Loan against Gold: It is one of the most popular types of loan availed by Indian people. Nowadays, this yellow metal is precious and regarded as a haven in lending market. The popularity of this loan is due to its repayment as it has two methods, one is simple EMI method where only interest rate is charged and other is bullet method. A maximum of 80% of loan money can be availed from the gold value depending upon its purity.

Loan against PPF: Public provident fund is an asset as well as tax saving term backed by the Indian government. These funds can be used as collateral for availing a loan which is tax free and having higher ROI than fixed deposit. It helps to access 25% of the maximum amount but this credit can be availed on condition of having an account opened from last 6 years.

Loan against Fixed Deposit: The loan against fixed deposit is considered to be a safe investment and is quite common among individuals. One can avail up to 90% of the FD value but the term time cannot exceed from the fixed deposit term time. Anyone above the age of 21 years can apply for such loan. However, it is risk free for lenders as there is no effort to change its state if borrower defaults on loan repayments.

Loan against Property: It is a multipurpose loan used for fulfilling various needs of business, education and personal expenses etc. You can avail up to maximum of 70% of the market value of the property depending upon applicant's eligibility for tenure of 2 to 15 years. Before you "Apply For Loan against property Online" or offline, make sure your property should be free of any litigation and you have a stable income.

Hence, you can avail a loan in many ways these days but you must be smart to choose the loan product wisely as you have to stick the agreed repayment schedule so that the assets you pledged against the loan should remain secured. You can apply for Loan against Property from ShubhBank and avail the great deals and offerings along with competitive interest rates.