Tag: apply for business loan online today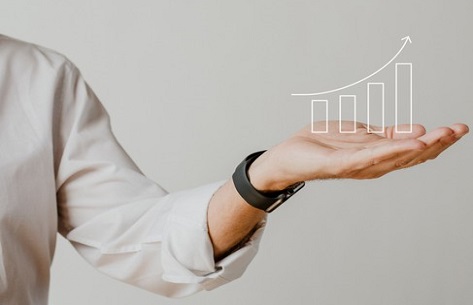 Securing a loan for your business is not an easy task but when the much needed funds are disbursed to you, you are able to recruit new employees, get your old machinery repaired, and purchase new equipment to keep your business operations running efficiently. However your journey while you "Apply For Business Loan" is not easy as a walk in the park as it involves few hurdles but you can tide over them with a bit of guidance.

In this article, we will guide you about some of the obstacles that may come across while availing a business loan which are listed below:

Unable to meet collateral requirement: A business loan is a secured type of loan where most of the lenders ask for collateral against loan money. This is one of the major roadblocks in taking business loan especially for micro scale businesses as they don't have much security to pledge. So, it is better to find a lender who offers collateral free loan where you can secure the funds without putting your assets on the line.

Unsuitable credit score: A credit score is one of the key factors to get through eligibility criteria that lenders will check to determine your creditworthiness and repayment capability. Thus, without a good credit score, lender may reject your loan application. This issue is common amongst small scale businesses and new enterprises as they have very little or no credit history. One cannot build a good CIBIL overnight, so layout a robust business strategy to convince the lender about your repayment ability.

Inconsistent cash flow: Every lender favors the loan applicants with a constant cash flow because it reflects your business health whereas lenders view uncertain cash cycles or inconstant revenue streams poorly. Therefore, try to optimize your cash flow before taking a business loan. It is advisable to keep your financial records and income statements duly updated to maintain a spotless profile. You can approach ShubhBank to "Apply For Business Loan Online" or offline that requires a decent credit score.

Existing debt: If you have a pre-existing loan, lenders may not review your loan application positively. This is very common scenario for any enterprises with pre-existing loan as it reflects a high debt-to-income ratio which is a comparison of your total monthly installments to your total monthly income. There is not particular DTI ratio but the lower it is, the better it is. Make sure to pay back your existing loans timely which help you to build your credit score to enhance your loan eligibility.

If you really want to avoid such hurdles and quickly want your business loan to get approved for your requirements then avail a business financing from ShubhBank. We provide both secured and unsecured type of business loan solutions at competitive rates of interest, minimal documentation and flexible repayment period for maximum convenience. You can also use the loan EMI calculator to check your repayment potential. Visit us for business loan as it can be the key to the growth of your company.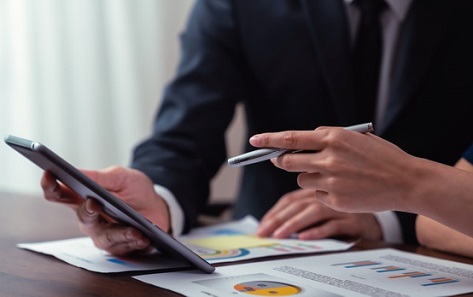 In recent times, COVID-19 outbreak has changed everything terribly, from being quarantined and work from home, online classes to online shopping, making all this new normal for whole population. The corona virus pandemic has brought most of the countries to a complete stand-still, where everyone is going through a tough financial condition. Therefore, global economy has been fallen into the pit of recessions, these days. Thus, businesses are no less which have suffered the consequences of poor customer demand, fluctuation in supply and now have to face the adverse effects of this recession and on the way to restore their production to the supply chain.

So, all these prevailing conditions have put the most of businesses to look for funding options so that they can get back to the previous track. In India, one of the major business funding options, business loans are the popular one as many business persons go for it. Before you "Apply For Business Loan" one of the most important things which a loan borrower should know is about the tax benefits on business loan. Availing any of the tax exemptions on your business loan can reduce your loan burden; let's know in details about the tax benefit on business loan.

Interest rate is tax deductible on business loan: The rate of interest on business loan varies from lender to lender, where the loan money is categorized as an expense as it is being utilized in fulfilling business needs. Hence, the rate of interest paid to repay the loan quantum is claimed as tax-deductible expense. When the income tax is calculated on your business, then the interest rate paid is deducted from the gross income while the principal amount is never a tax deductible. Always try to maintain exact records of your business loan as if you are asked by the income tax department to submit the associated proofs.

Some other tax benefits on business loan
√ The interest amount on business loan is tax exempted.
√ The principal on business loan quantum is never tax deductible.
√ While filing your income tax, interest rate paid on business loan needs to be deducted from the gross earnings.
√ Usually, the tax liability is calculated by cutting down the business expenses from the gross business earnings.
√ One needs to fulfill the required eligibility criteria to avail the tax deduction on business loan.

You must remember while you "Apply For Business Loan Online" or offline that it is a type of funding provided by any of the traditional lender or NBFC, so it cannot be counted in your income. Therefore, it is not tax-deductible. Generally, loans against business do not alter what one owes in taxes because according to Income Tax Act 1961, getting funds through borrowing isn't the same as earning funds for the business. So, the interest rate levied of the loan against business is considered to be tax-deductible while the principal money is not tax-deductible. However, one can enjoy the tax benefits on business loan but there are some rules to be followed.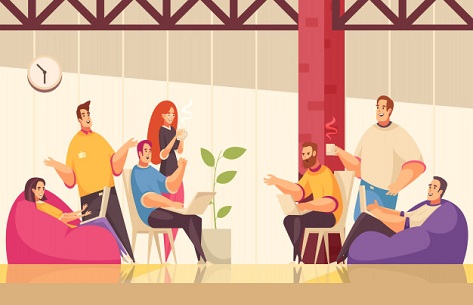 If want to business for yourself or working who was the new plan but do not have the capital you need to invest in your work then a business loan is the perfect solution for you. What people complain about while thinking about business loans is that they might get cheated or about the "Business Loan Interest Rate" or the loan processing time will take months while they lose out on their dreams. No more do you have to face problems as you can apply for a business loan online nowadays.

Eligibility criteria for applying for a business loan

First and foremost you must check the "Business Loan Eligibility" to see if you stand a chance to even apply for taking out a loan. The eligibility criteria can differ from company to company but some of the basic criteria are as follows:

● Self-employed individuals who are both professionals and non-professionals can apply. Self-employed professionals mainly included doctors, architects, chartered accountants, etc cetera. Self-employed non-professional includes individuals who are traders and manufacturers, etc.
● Entities can also apply for a business loan. They include partnerships, private limited companies, limited liability partnerships, etc cetera.
● The companies who are giving out the loan may ask the businesses to prove that they are making a turnover of 40 lacs minimum per year.
● a minimum of 3 years of experience in the current business must be required for which the loan is taken out.
● One must also have a minimum of 5 years of total business experience.
● The business must also be profitable and one may be asked to provide the details for the past two years.
● The minimum annual income must be not less than 1.5 lacs per annum.
● The applicants must be at least 25 years of age and cannot be more than 55 years.
● The IT returns for the past 1 year must be filed properly.
● Lenders can choose to offer to give out the loan depending upon your geographical area as well. Check if such clauses are mentioned by the company from which you will seek out your loan.

Documents you have to produce to be able to apply for a business loan:

● The PAN card for the company, individual or the firm.
● Photo identity proof
● Address proof
● Past 6 months bank statement
● The latest income tax return along with the income balance sheet that has been computed which will also have the profit and loss account for the last 2 years.
● Proof of continuation is also required
● Certified copy of the partnership deal of your company or the sole proprietorship declaration.
● You may also have to produce the certified true copy of the memorandum and the articles of association.

"Apply for Business Loan Online" from anywhere. No more do you have to stand in long queues and wait for days for your documents to get verified. Just log on to the website and click the business loan option. Fill the details and you will be ready to go.