Tag: apply for business loan online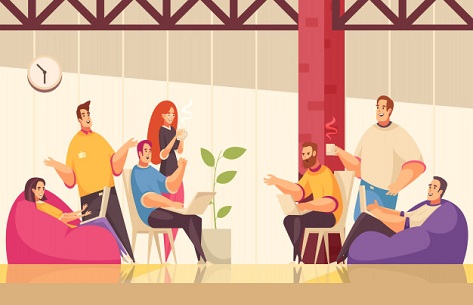 If want to business for yourself or working who was the new plan but do not have the capital you need to invest in your work then a business loan is the perfect solution for you. What people complain about while thinking about business loans is that they might get cheated or about the "Business Loan Interest Rate" or the loan processing time will take months while they lose out on their dreams. No more do you have to face problems as you can apply for a business loan online nowadays.

Eligibility criteria for applying for a business loan

First and foremost you must check the "Business Loan Eligibility" to see if you stand a chance to even apply for taking out a loan. The eligibility criteria can differ from company to company but some of the basic criteria are as follows:

● Self-employed individuals who are both professionals and non-professionals can apply. Self-employed professionals mainly included doctors, architects, chartered accountants, etc cetera. Self-employed non-professional includes individuals who are traders and manufacturers, etc.
● Entities can also apply for a business loan. They include partnerships, private limited companies, limited liability partnerships, etc cetera.
● The companies who are giving out the loan may ask the businesses to prove that they are making a turnover of 40 lacs minimum per year.
● a minimum of 3 years of experience in the current business must be required for which the loan is taken out.
● One must also have a minimum of 5 years of total business experience.
● The business must also be profitable and one may be asked to provide the details for the past two years.
● The minimum annual income must be not less than 1.5 lacs per annum.
● The applicants must be at least 25 years of age and cannot be more than 55 years.
● The IT returns for the past 1 year must be filed properly.
● Lenders can choose to offer to give out the loan depending upon your geographical area as well. Check if such clauses are mentioned by the company from which you will seek out your loan.

Documents you have to produce to be able to apply for a business loan:

● The PAN card for the company, individual or the firm.
● Photo identity proof
● Address proof
● Past 6 months bank statement
● The latest income tax return along with the income balance sheet that has been computed which will also have the profit and loss account for the last 2 years.
● Proof of continuation is also required
● Certified copy of the partnership deal of your company or the sole proprietorship declaration.
● You may also have to produce the certified true copy of the memorandum and the articles of association.

"Apply for Business Loan Online" from anywhere. No more do you have to stand in long queues and wait for days for your documents to get verified. Just log on to the website and click the business loan option. Fill the details and you will be ready to go.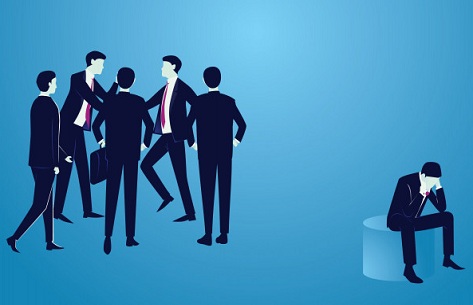 A business loan is a boon for small businesses and start-ups but rejection on this loan is a matter of financial nightmare. In recent times, the number of approvals on corporate loans has decreased drastically due to the risks attached to it such as NPA has made lenders more and more harsh and cautious towards the approval of application. So ShubhBank is here to enlist "Few Reasons of Business Loan Rejection" you have to take care to apply for business loan.

Poor Credit History: Lenders always evaluate your business credit score while deciding on your loan application. If you have any negative remarks on your credit report then it may directly lead to rejection of your loan application. So a good credit rating is utmost for direct approval of your loan whereas low credit score increases the chance of rejection or you may end up in paying higher interest rates on loan quantum.

Lack of Collateral: A high quantum business loan is a secured loan which means these loans are usually backed by some collateral. The value of loan money is directly proportional to the value of collateral or security. If you default on repayment then lender has right to use that collateral to recover their loan money from it. However, in case of new ventures, it is more difficult to "Secure a Business Loan" as they do not possess any assets.

Overall Business Turnover: The overall turnover of your enterprises is one of the key parameters that come into play when lenders decide on your loan application. The evaluation of cash flow in your business will determine your repayment capacity and in case of poor cash flow, lenders will reject your loan application.

Age of Business: Most of the lenders evaluate the duration for which your business or organization has survived in the market while sanctioning the loan application. Every lender looks for at least three years of business presence to approve your business loan in one go. Apart from this, you are also asked for two years of IT returns to ensure the profit consistency of the firm.

Somethings to keep in mind after rejection of your business loan
• First and foremost, evaluate and figure out the reasons why your loan application was rejected. If the reasons are rectifiable then correct them at the earliest and re-apply for business loan.

• Secondly, the rejection of your loan application may adversely affect your credit score. You must exercise in building up your credit score as early as possible as it will determine your future credit capability.

• Lastly, you may consider a searching for other funding options can be taken other than a loan from traditional financial institutions.

Getting a business loan is a great step towards extending or growing your business and they are usually ideal for meeting your working capital needs or upgrading the new machinery for operation units. Taking above mentioned reasons in consideration, you can get an instant e-approval on your business loan from ShubhBank after successful submission of your loan application.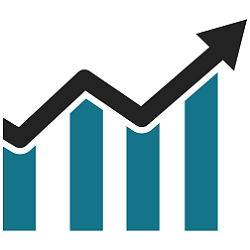 ShubhBank offers affordable business loans for small and medium sized enterprises with the view to address their working capital requirement. Business owners and entrepreneurs can fulfil their business expression goals and meet all their working capital needs using the ShubhBank business loan. Our loan is designed in such a way that they suits the needs of most businesses that are looking for funds to help them operate and grow. It can be uses for a variety of purposes by the company. They can either be used to fund expansion of current operation or to provide resources for new projects that a company may wish to take up. It can also be procured by enterprises engaged in manufacturing, services, retail or wholesale trade activities. Self employed professionals and individuals, closely held limited companies, private limited firms or eligible to "Apply For Business Loan". Our bank offers various facilities that can range from easy repayment options to doorstep service. We also offer quick approval times and minimum documentation to make the loan easier to take.