Tag: apply for dsa code online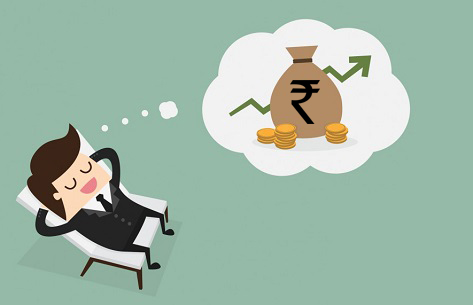 ShubhBank is one stop solution to present our clients the service for which they picked us over and an opportunity as direct selling agent (DSA) to source customers in different products and multiple locations in country. We deal in Personal loan, Business loan, Gold loan, Home loan and many more products to access the online leads available with us. We serve you the best in market as ShubhBank is the largest DSA distribution network in India and get an opportunity to earn high payouts by "Becoming Our Business Associate" open access to multiple products and banks on a single digital lending platform.

We have a highly transparent business model as well as our CRM system is integrated with numerous banks and NBFCs which gives instant approval from all in a single click. DSA loan agent registration is available for pan India locations, opportunity to earn biggest chunks of money, wide range of financial products with loans and many more services available for sourcing for DSA and ShubhBank CRM engine. Anyone can come into loan business with junior/senior label; you just need a dedication and commitment towards your vision. Starting your own business is very easy now, no need to go bank; you can start working instantly to get free leads.

In past days, it was tough to "Start DSA Business Online" due to lots of critical process and regulations. Now this hectic process has become easy just because of ShubhBank DSA program, giving you an opportunity to become your own boss and set your business successfully you can start your journey by filling a DSA application form, upload your KYC document and register yourself with unique DSA code. Though we all know it is not easier to ask money but loan business is huge profitable business, if you start alone, you can get margins up to 90% of payout collection, else depends upon the team size.

We are all connected with social media apps; it can be your family, relatives, your daily customer walk-ins on your shop. These all are your referrals from where you can earn good passive income by referring these potential loan seekers with us. ShubhBank offer a wide range of products and higher payouts on the success of referral leads. Payout structure is slab wise and depends upon the product as every bank designed their standard payout ranges. There are lots of other advantages of being our channel partner such as working for flexible hours, getting exciting incentives and a chance to work with big brands.

The entire process of registering as DSA is completely flexible and simple. You can grow your network as a loan agent and generate fresh contacts that will help you earn a lot of revenue. We are excellent in partner service and dedicated to our work as well as working with multiple financial and lending institutions, so you can enjoy a higher payout amount than other individuals. Hence, more you get the loan leads, greater will be the benefit earned by you.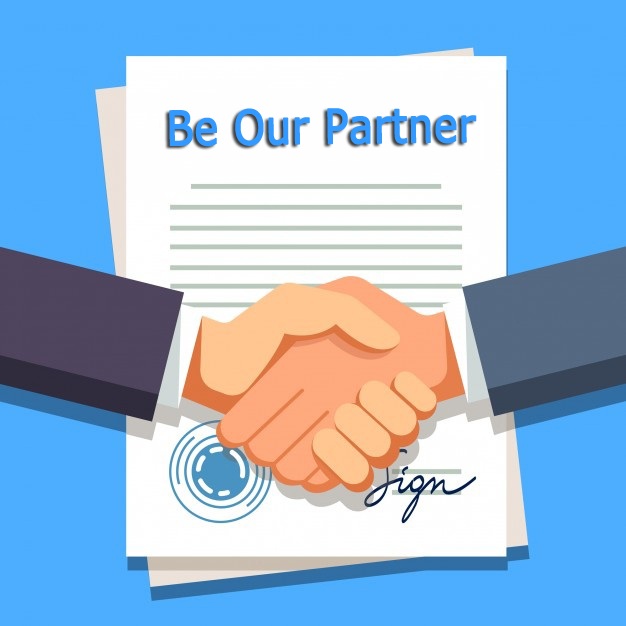 ShubhBank provides a good credit finance journey to all deserving individuals and consistently seek good partners who can help our customers get access to capital. If you are a lender or looking for a side business, we would love to talk you and seek ways to mutually benefit each other. We aim at swift access to good borrowers thus giving you good incentives with a superior supporting service leveraged by advanced technology. If you would like to know the "Reasons of Becoming a Bank DSA" for rewards are mentioned below:

HIGH PAYOUTS: Payout is described as the financial return for every loan case being disbursed by you. We provide a generous ratio of payouts to all our partners. There is no such limitation for earnings, you can earn as much as you can depending upon your potential.

TRANSPARENCY: The process of all the operations under disbursement of loan will be completely transparent for the DSA. Our platform gives complete visibility and allows you to grab more and keep your borrowing applicants updated about their loan status.

ADDITIONAL EARNINGS: It is a great way to accelerate your monthly income using your personal and professional convincing skills and making money outside of your primary job. We do not make delays in giving your payouts once after the completion of disbursement. Payment will be in the form of cheques.

QUICK DISBURSAL: Our partner relationship manager helps you with all the operations that help you succeed faster and operation flow will also be rapid. There will be no delay when all the documents are in place for the process of getting a loan.

BE YOUR OWN BOSS: We understand the borrowing needs and situations of our customers. We also provide CIBIL consultation with the expert's advice. A DSA can help the borrowers in getting approvals depending upon the bank policy. You can work anytime from anywhere, therefore, giving you an opportunity of being your own boss.

MINIMAL DOCUMENTATION: ShubhBank believes in paperless loan approvals that are quick and smooth. We encourage our loan agent to collect the files through online modes to reduce the paperwork. Our digital platform is also connected with lenders and DSAs which is also paperless.

PARTNER AFFILIATE CODE: We provide unique code for each of the partner under which their loan cases will be logged in. you can also share this link to your contact through mails or messages. They help the people for applying a loan at ShubhBank which will provide you a credit.

MORE FUNDING OPTIONS: We deal with innumerous product options like Personal loan, Business loan, Home loan, Used Car loan, Loan against Property, Gold Loan, Machinery Loan etc. Therefore, we act like one stop shop for all your financial needs.

THE CONFIDENTIALITY: We understand the financial matters are bit sensitive so the details of the borrowers stay safe with us. Even we will be happy to sign a non-disclosure agreement for businesses.

To "Register As DSA" with ShubhBank, visit our website ShubhBank.com or feel free to call us if you would like to know more about the partner program.
ShubhBank business partner program helps you in accelerating your business growth. Either you are a DSA, chartered accountant, insurance agent, financial advisor or any other professional who's hungry to grow; we'll connect your business to our goals that means for profits, innovation and success for you. So get associated with us to experience the business growth along with flexibility and transparency. We are efficiently growing in present market scenario giving you an opportunity to become more productive.

FEATURES OF THE PROGRAM

EARN MORE: As our institution is linked with reputed banks, so partnering with us will earn you smart commissions, faster collection and more working capital.

BELIEVE MORE: ShubhBank has dedicated customer relationship management system for managing all sale queries. You are provided with real time updates about your client's application as well as the payments.

WORK MORE: With our marketing tools, CRM support and accessible training material, you will grow as more effective, productive and influential individual when it come driving business.

KNOW MORE: Fill in the joining form either online or offline and we will get back to you and customize the partnership agreement to make a win-win situation for both of us.

ELIGIBILITY CRITERION FOR BEING A DSA (Direct Sales Agent)

Any individual with valid KYC is eligible for being a DSA. There are some pre-requisites needed for registration such as your name, mobile number, hometown and profession. After capturing the primary details, some documents are required in order to be verified in the system like aadhar card, PAN and some business related documents.

After registering and once your documents have been submitted and verified, you can start working with us. You can start giving leads as soon as you got registered. You can enjoy your payout in your bank account when the loan money of your lead has been disbursed. As per your performance, you can get working capital support to expand the business, smart payout circles, and vouchers from leading online websites.

BENEFITS OF BEING A DSA

Most of the individuals do not like to work under someone. We give you an opportunity where you can "Join DSA Partner Program". There are many of the benefits associated with it:

Be your own boss: Everyone wish to do something of their own and want to invest their time and effort that will give them more wealth. Being a Loan DSA with ShubhBank, you can enjoy working in flexible hours and generate more leads and earn more.

Free business set-up: You need a lot of capital and even a loan to "Start Your Own Business" but with our partner program, all you need to invest is your time, effort and communication skills.

Growth and remuneration: Being a DSA with ShubhBank helps you earn more profits with your clients itself. You get payout at the end of the each month and more leads converted means more payouts for you. We also help you in expanding your network, developing better communication skills and increasing your knowledge in loan sector.