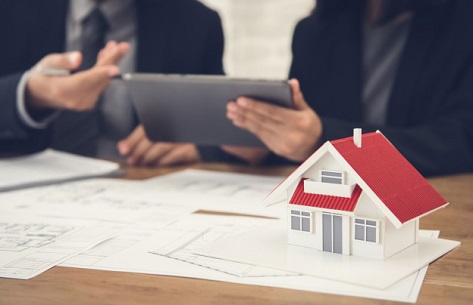 Home loan is a financial product that an individual seeks from financial institution at a predefined rate of interest and have to repay it to lender with EMI on every month. When borrower takes a loan, then customer's property is taken on security as collateral. Home loans have given people opportunities that are low on financial assistance as well as it works as an effective tax saving option. Nowadays, applying such loan has become digitized; therefore, customer can easily secure it from comfort of his/her personal space. Here, we described the process for loan seekers that how to apply for an online home loan from ShubhBank as process of visiting branch has removed with the advent of technology.

One can "Apply For Home Loan" simply by clicking the apply button on website i.e. ShubhBank.com. We will get in touch with our clients and process the loan approvals after collecting the documents from their doorsteps. Once the documentation is completed, loan money gets disbursed to your bank account electronically. The borrowers can compare interest rates of different lenders at real time basis to online platforms. An individual can easily track interest rates, penal charges as well as terms and conditions from the comfort of their homes.

SOME BENEFITS RELATED TO ONLINE HOME LOAN

• Convenient and Transparent: Most of the traditional home loans require plenty of time of bot the loan seeker and lender. Therefore, online home loan is an instant answer to such time consuming procedures as you can get loan approvals in as fast as just in few minutes or hours. The major progression behind this could be contributed to the digitization of process from online application to approval and fast disbursal.

• Quick Processing: The conventional method of applying a home loan has always left the customers waiting for numerous weeks. This wait becomes more painful in case when your application got rejected. The e-loans have reduced the turn round time for customer responses as lenders can now process applications and notify loan borrowers about whether their application was approved in matter of couple of days. It saves mark able time for the borrower in making the decision and hastens the process of handing over down payment for their dream home. The customers don't have to wait for weeks to step into their newly purchased home with quick approvals and disbursal of funds.

• Determine your Eligibility: If person apply for traditional home loan, he/she requires submitting a pile of documents to prove their eligibility for a home loan whereas if you "Apply For Home Loan Online" it gives client an option like eligibility criteria checklist, EMI calculator and can compare different lenders on particular lending website.

If you are looking for home loan in upcoming days, visit ShubhBank.com as the home loan is exquisitely designed to ensure a quick approval and express disbursal into your account in just few days. Getting an online home loan from us is very convenient and easy.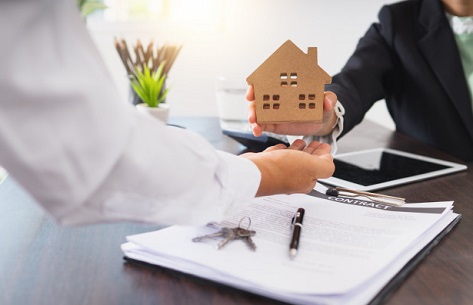 A home is one of the most important assets of your financial security. Once you have your own home, then there's nothing that can threaten your financial future. Buying a home is the biggest investment of someone's life, so you need to keep all your short and long term goals in your mind before planning for it. A right purchase and best home loan should be in your priority list. Being aware of these two aspects can help you to avoid any debt trap in the future. Always look for the loan offers that suit you the best as your requirements and preferences are going to vary from others. Now you have better idea of the aspects you need to look out before you commit to a home loan, it's time to tell you more about your rights as a borrower.

When you apply for a loan: When someone applies for a home loan, the lending institution is supposed to provide you all the information regarding:
• Applicable interest rates.
• Payable processing fees.
• Prepayment charges.
• Charges for converting interest rate types(either floating or fixed).
• Miscellaneous charges that might affect the interest rate on loan money.

When loan gets sanctioned: After your "Home Loan Application" gets sanctioned, you have the right to ask the lender about following things:
• Terms and conditions of loan agreement.
• Sanction letter.
• Written receipt for all post-dated cheques.

During tenure period: In case you forgot or unable to make the repayments for any reason, there is a set procedure which may not cause a mental stress to you and lender has to follow for the recovery of outstanding balance that are given below :
• Reminder to the borrower through notice
• Notice prior initiating any recovery proceedings against you
• Sending an authorized professional who shall deal with the borrower in civilized manner
• Contact the borrower to maintain the desired decorum and decency.

After repayment: Once you are done repaying the whole loan amount along with interest rate, you need to ask the lender for following documents:
• No due certificate.
• Original documents of titles of property pledged as collateral for home loan.
• Unused post-dated cheques.
• Letter of final settlement signed by authorized official of the lending institution.

When you "Apply For Home Loan" read the fine print carefully so that you won't miss out minor details that could possible affect your finances in the future. You are supposed to know all the exact details of your loan and documents related to it. No doubt, there is a long list of things that you have to remember but keeping your rights in your mind will help you to stay calm headed in the loan journey as sometimes you are unable to get the assistance from your family and friends. You have to be sure about everything from your eligibility criteria and rights to the property you are buying. We hope you are more aware now about the rights you have while applying for a home loan to make your purchase a best decision of your life.