Tag: apply for loan online easily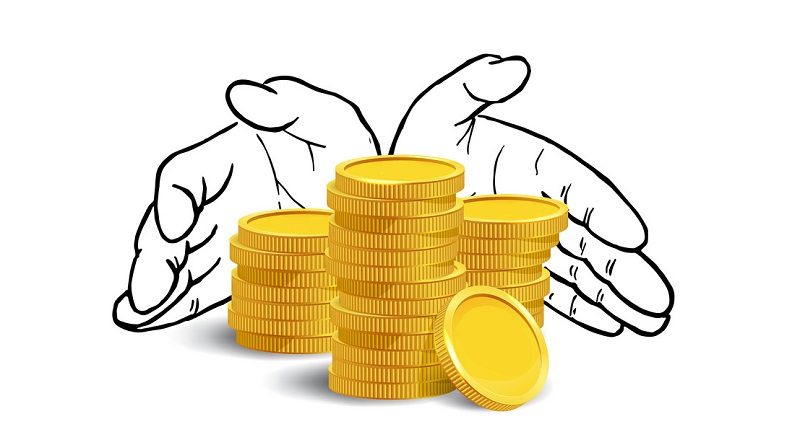 There are few times when certain financial urgencies require immediate funding. However, borrowing from your relatives and friends can be a good option but sometimes it can strain your relationships and bonding. There might be few consequences of borrowing from the family such as your reputation can be on risk, vague terms in borrowing, and inability to repay as well as upset relationships.

So, what could be the alternative to it? When you face a financial crisis, you can face the above mentioned repercussions of borrowing from family and friends; therefore it's always better to look for formal lending and financial institutions. One such alternative solution is gold loan. It is a secured loan, so it is available at lowest possible interest rate. You can "Apply For Gold Loan" with ShubhBank at your doorstep.

In this blog post, we will guide you through some benefits of availing a loan against gold from ShubhBank rather than borrowing from your relatives. Let's read out some of them:

● Affordable rate of interest: In India, the rate of interest on gold loan starts from just 0.85% per month with zero processing fees. To illustrate, for every Rs. 100 borrowed, one just need to pay back Rs. 100.85 at the end of month. Isn't it sounds great because no loan can be borrowed at such affordable rate of interest to meet your personal and business needs?

● Entire process at your doorstep: Nowadays, gold loan application can be made from your doorstep through online lending portals. ShubhBank has its own website where you can apply for loan online from your personal space. A loan executive will come to your doorstep to process your gold loan application and the loan will be disbursed within few minutes. The time when you repay the whole loan amount, your gold will be delivered to your place.

● Safety: When the loan quantum is disbursed in your account, your gold ornaments is packed in packets and stored in safe lockers in bank. After repayment, ShubhBank will deliver your gold safely to your location within 1-2 business days. Our institution holds the full responsibility of your gold, when our loan executive steps out of your doorstep after loan disbursal.

The one thing to keep in mind is that while borrowing against gold, your gold asset is at stake in case of default where as in case of borrowing from your relatives and friends, your relation and reputation will be on stake. Therefore, keep your family and friends as a last option and it is always preferable to meet your financial crunch independently through lending institution.

In recent times, when such easy financial options are available in the lending market, instead of putting your relation at stake "Apply For Gold Loan Online" or offline because it a best ever option out there. If you are in financial crunch, visit or click on our website ShubhBank.com to avail gold loan. You will find out great loan features with easy eligibility criteria as well as flexible repayment options on loan against gold.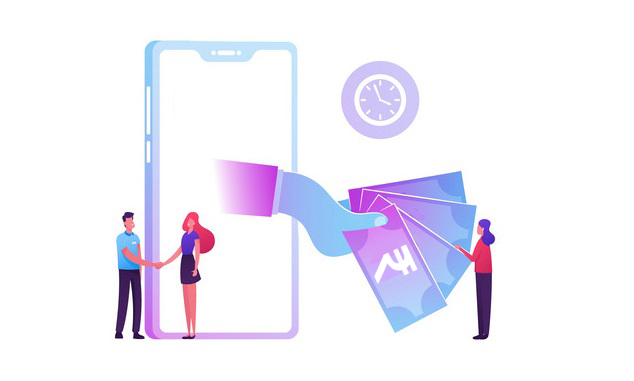 Nowadays, digital technology has entirely changed the way of borrowing and lending the money. There are number of bank and NBFCs that marked an online presence through their websites, lending portals and lending apps for taking the loan procedure to a whole new level. Access to online lending market has made it easier for borrower to "Apply For Loan" these days.

The time taken to approve your loan application has been reduced significantly to 2-3 business days and physical process involved in authenticating the CIBIL has been replaced by API which automatically lessened the turnaround time. Therefore, the entire process of loan sanction has been made pretty easier. Here, we will discuss about some of the features related to online loans:

Basic eligibility criteria: Most of the lending institutions have very easy and simple eligibility criteria for sanctioning a loan. This makes it convenient for a wide variety of people to get a big or small ticket loans. Nevertheless, one must have a really good credit score for availing such types of loan solutions.

Paperless transactions: The lending institutions that offer online loans provides an easy documentation process with the help of lending apps and online submission of required papers. It means there is no need to visit the branch physically to avail any loan because you can simply get it approved by sitting at your home or office.

Faster processing: Once you submit all the required documents, your loan application get processed within 1-2 days and then the loan money is disbursed directly to your bank unless and until you have a good credit score. The loan procedure starts with meeting up eligibility criteria and ends with the loan quantum required for disbursal.

No hidden fee: When you avail any kind of loan, make sure to read all the terms and conditions regarding loan, interest rate, minimum payable amount for every month carefully. Well, all these terms are highlighted on the lending portals and phone applications making it hassle free to you access the portal and "Apply For Loan Online" easily.

Affordable interest rate: Those days are gone now when the interest rates were handled by the bank managers because there is no space for favoritism as rate of interest are highly competitive these days. In recent times, any borrower will be eligible for rate of interest evaluated by the system based upon their credit profile, thus eliminating human bias.

Great customer support: Every lending institution provides both instant approval as well as 24X7 customer support to your queries by emails, SMS or phone calls. They give you a faster resolution and peace of mind regarding your question related to entire loan process. Nowadays, loan companies give you all the pre and post loan services along with financial solution.

Hence, the scenario of the financial sector has changed radically with the advancement in digital technology and online loans which are simple, convenient, paperless as well as seamless to access. One can apply for desired loan solution to meet a variety of personal and professional needs.