Tag: apply for loans online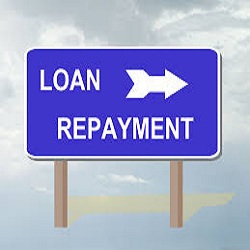 Availing loans is always a great choice but a tough job. It requires research, weighing of opinions and asking questions. One of these questions is about repayment of the loan you are about to take up. "Repayment of Loan" may be striking question for many as it leads to further liability. Your loan will not get over with just a handful of payments. Hence various research is required like how to proceed with and which bank to approach.We bring to you a different ways by which loan can be repaid. After accessing and analyzing we ascertain which option would be better for you under what circumstances .

Option 1 – Bank's Suggestion
This is the option you get when you seek a loan. The bank announces the interest rate as per customer eligibility and asks for tenure from customer and hands you the breakup. This is the easiest method to repay the loan. All you do is keep following straight your ECS mandate and in few years as opted by you the loan will get over with timely payment and good CIBIL history. However, it is the best option for those in government jobs. This option is typically practiced by PSU employees with regular monthly earnings .

Option 2 – Increasing EMI amount
The second way among the outstanding repayment idea is mentioned in this. Rather paying fixed Emi you may increase your EMI amount by just approaching your lender so as to complete it in lesser tenure. What this does is reduce your outstanding amount by a bit while taking care of the interest. Reducing outstanding amount means less repayment tenure. You can call it part-prepayment. However, there is a caveat in this case. Keep a watch on prepayment formalities and read guidelines carefully while availing loans as few banks restricts prepayment and other impose prepayment charges . So an hawk eye is required to this clause while opting for loan.

Option 3 – Part/Full Prepayment
This is the most alluring way here. Keep saving money meanwhile repaying your constant EMIs . This can be opted just by opening a small amount RD or other savings options .Once it gets matured you can paythe remaining amount in full in one shot . This enables you to complete your liability of outstanding Emi in lesser period of time and with lesser burden on you . This option is generally useful for those who earns extra income apart from fixed monthly income . Mostly business are the end user of this options as their cash inflows keep fluctuating and from which they can save a part of it.

The real trouble is this. You will have to look for a bank that gives loan with no ceiling on prepayment. But again the clause of prepayment can be overlooked . Even if you have money for preclosure but if its not mentioned in your agreement to close before a fixed tenure you may not be able to close . This is just because it hurts lender with no interest income on the disbursed amount .

Option 4 – Waiting It Out
The last option instructs you to wait and watch the market . The financial market keeps changing due to various economic factors . So there are chances that interest rate on lending may go down as and when announced by RBI . So if you have opted for floating rate of interest and Interest rates goes down than you may end up saving high amount on interest part and tenure also goes down . This way you can save in both aspects. Best plan for time and value of money. But yes the upside down increase in interest rate may leave you paying higher and eking all the single penny that you earned . So practice this way only if you have enough knowledge of the financial market and you can wait patiently to observe .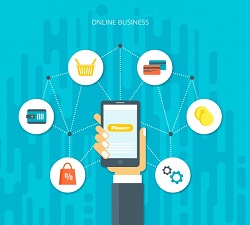 India is poised for a paperless finance revolution.
We are at an inflection point in the Indian e-commerce industry in India. Thanks to "Regulatory Encouragements to Paperless Finance" and with the availability of technology that allows for a seamless mobile experience, buying financial productions online, be it fixed deposits, credit cards, insurance products, loans or mutual funds, will be as easy as buying a mobile phone online.
Social and financial inclusion
The keys to buying paperless products are e-KYC, which instantly authenticates a customer's credentials via the Aadhar servers, and the e-signing of application documents, which allows customers to digitally sign documents without having an offline interaction with a branch. These two keys enable instant, frictionless processing and delivery of financial products.
Speaking of how the UIDAI-led Aadhar project paved the way for India's paperless finance ecosystem, Nilekani said that the coming together of e-KYC, e-sign, and digital locker would create the seamless and instant processing and delivery of financial products.
"Ultimately, Aadhar-led authentication would lead to the financial and social inclusion of people who had been outside the ambit of the formal financial system.
200 million Indians shopping online by 2020
Recently Amazon's Agarwal agreed that online transaction needs to be frictionless, adding that customers must be allowed to access a product of their choosing instantly through instant payment and instant authentication through e-KYC.
Talking of the growth of e-commerce in India, Agarwal said that Amazon has made 90% of India's pincodes serviceable. "E-commerce will eventually touch every person in India", Agarwal said, adding that e-KYC would help enable frictionless online transacting that would encourage more people to shop online.
Paperless products can also reach consumers where brick and mortar BFSI establishments may not. There currently are approximately 50 million online shoppers in India in 2016. This number is expected to hit 200 million in 2020.
This rapid spurt in online customers certainly would also impact the online marketplace for financial products, with more people going online to search, compare and buy these product.
So what needs to change for fast-tracking paperless product and transforming BFSI?
The use of e-sign (an Aadhar-enabled digital signature to replace wet signatures) and e-KYC via OTP (instead of physically documenting KYC or collecting biometric KYC), and the automation of payments instead of paper ECS or NACH mandates.
What are the advantages of paperless finance products?
Paperless finance products can be processed instantly in minutes, as opposed to days in the offline world. Consumers on mobile devices are connected to online financial platforms that can simultaneously process potentially millions of applications at once, this saving massive overheads in paperwork and manpower. The reduction of costs can be as much as 2-3% for banking products and 20-30% for insurance products. Consumers ultimately stand to gain with such reduction in costs.
Online selling of paperless product also helps weed out frauds, fudged data, and faking of signatures, thanks to e-signing and e-KYC. Lastly, selling paperless financial products online can help end the scourge of mis-selling of financial product. Since consumers can control the levers of their product search, they can compare, short-list and buy products that properly match their requirements.