Tag: apply for personal loan dsa online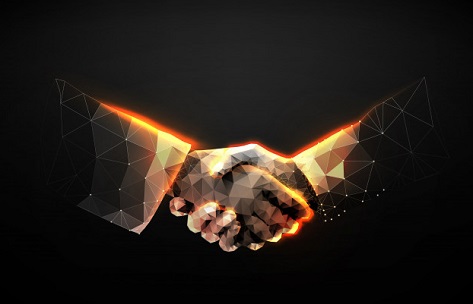 A "Loan DSA" is a direct selling agent who works as a referral agent for any lending institution. The job responsibility of a DSA is to identify and find a potential loan seeker for the particular lending institution that they represent. In order to carry out his/her duties, DSA will find the potential borrowers and then redirect them to the concerned lender and then loan processing is carried forward. A lucrative payout is paid for the services to the individuals who are looking for extra earnings being a direct selling loan agent.

Business opportunities for Loan DSA
Nowadays, there has been a great demand for various types of loan from the loan seekers in our country. It has also been found that the number of loan seekers is increasing rapidly to avail different kind of loans such as home loan, personal loan, business loan etc. as compared to the last two decades. Within the trend of technology, the entire lending sector is shifting online. Moreover, the hectic schedule of individuals has made them to apply for loans online rather than walking into a respective branch.

In addition to that, there has also been reported that the Fintech companies are growing rapidly by offering convenient loans to borrowers by making the process online or offering the DSA services who can connect potential customers with lenders to get the best deal. You can easily succeed in the financial market by adopting proven sales techniques and winning loan strategies.

Benefits of being Loan DSA
There are number of benefits that one can exploit while being a direct selling loan agent which are mentioned below:

• You can be your own boss irrespective of your current occupation to earn extra income.

• You would have an opportunity to become an entrepreneur without any additional costs and unnecessary risks.

• You should be free of any time constraints as you can choose the working hours as per your flexibility.

• Being a DSA provides you an excellent opportunity to maintain good social network which in turn can become a source of consistent income in long run.

• You will be rewarded with attractive payouts as well as incentives after executing the loan disbursal for potential lead.

• You will get recognition of an associate channel partner of a reputed financial institution offering various kinds of loans across the country.

How to register as Loan DSA?
There is a simple process that you have to follow to "Register as a Loan DSA". Several banks and NBFCs have their own registration process which is mostly common and the steps are mentioned below:

• Fill the registration form either online or offline with any financial lender of your choice.

• Once your application gets approved, you will be contacted by that financial organization and would be asked to submit certain documents.

• After the verification of your papers, you will be able to sign the DSA registration agreement.

• Further, a DSA code will be generated for you and then you can start working with particular lending institution to earn lucrative payouts.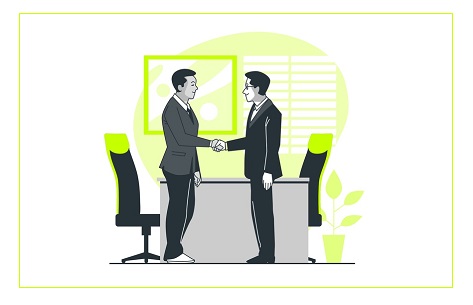 Take a dive into the world of business by registering as a DSA or a loan agent. It will give you the opportunity to work at your own pace and schedule by getting rid of the employee tag. The ever increasing loan business has created a massive growth opportunity for being a direct selling loan agent. In past times, borrowing money from a financial institution was not a convenient choice and if the need arose, people have to visit the bank branch directly.

Nowadays, every individual is in the rat race of owning a house, buying a dream vehicle or to fulfill their personal needs and desires, so people look for instant loan schemes. The financial institutions are offering various kinds of loan these days and providing doorstep loan processing which has triggered massive demand for loan agents. If you want to be your own boss "Become a DSA" which can turn your dreams into reality. It gives you the freedom of working at desired hours and you can earn the experience for being a successful entrepreneur.

Perks of DSA business

When you work under certain employer, you have limited growth opportunities which hinder your progress who is determined. Registering as a loan DSA helps you to explore your earning limits. Here, we have listed some perks of DSA business:

→ Be your own boss: If you are fed up of working under certain boss, then the role of DSA is just carved to be your own boss. You can increase your earnings and also have the flexibility of time to accomplish your financial goals. In addition to that, you can generate leads towards the field of finance and sales which helps you to boost your productivity.

→ Be a part of reputed financial institutions: If you get associated with a fast progressing financial firm such as ShubhBank, then you have the great chances to have a progressive career path. You also get the chance to work with leading banks of the country which can scale you to greater heights in the future.

→ Zero Investment: One of the major benefits to "Register as a DSA" is that you can start this business without investing any capital. The things which are required to invest in, is your skills and time for capturing potential leads and forwarding them to the associated lender. Moreover, you need not to spend a single penny to get started.

→ No prior knowledge of banking: The great thing about registering as a DSA is that you do not require any knowledge of banking sector. You just have to grasp an opportunity in the form of leads as well as you require a skill to convince potential loan seekers to get successful in the lending business.

→ Smart payouts: The payout slab depends upon which financial institution you are associated with. If you are passionate about your work and good at capturing the leads, then you can increase your earning limits by selling different loan products for a lender. The non banking finance companies offer higher payouts in comparison to traditional banks.

Hence, you can find out the precise earnings and timings by becoming a channel partner with ShubhBank to realize your dream of running a successful business.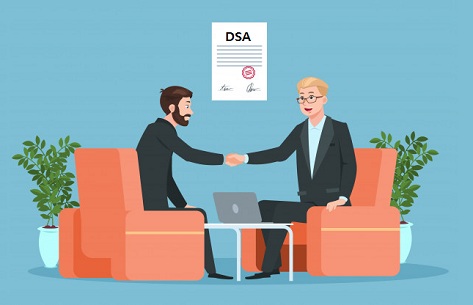 The role of DSA is almost same in every financial institution but when you apply for a loan selling agent for a particular lending institution, you have to go through a specific agreement that contains all the terms and conditions applicable. The loan agents are the one who connects a potential loan seeker to the lender, take care of the needed documentation for loan application forms, do fundamental evaluation and ensure that the submitted documents are in accordance with the guidelines of the particular lending institution. Here, we will discuss about what role does DSA play in loan processing and in its disbursal.

1. Applicability
The code of conduct for "LOAN AGENT" will be applicable to all the individuals employed by DSA who would be involved in marketing and distributions of the financial services of banks and NBFCs. If anyone fails to adhere with this requirement may result in permanent termination of the channel partner tie-up of the DSA with associated lending institution.

2. Tele-calling a potential borrower
A potential loan seeker has expressed his/her desire to take a product via lending website/branch or has been referred by another client or through the an existing customer of the associated bank who has given acceptance for receiving calls for the other services of the bank or NBFC.

3. Keep the secrecy of borrower's interest
The customer's privacy should be the first and foremost priority of the "DSA". If the borrower would authorize then any other individual/spouse/accountant/family member can be contacted.

4. Messages and contacting the borrower
DSA should make a call to the borrower only. However the customer is not available, a message may be delivered to him/her with the objective of getting the customer to call back or to check for a convenient time to call him/her again.

5. Misrepresentations are prohibited
The DSA cannot give misrepresentation of any offered service/product or about the bank and NBFC to the customer and can't make the false promises on behalf of the bank or any lending institution.

6. Contacting Etiquettes

Pre-call
1. Always make a call between office hours.
2. No calls if you figure out the do not disturb numbers.

During call
1. Give a brief introduction of yourself.
2. Seek a permission to proceed with your product and don't force if denied.
3. Try to talk in the language that is most comfortable to the customer.

If a loan seeker plans to buy the financial product:
1. Confirm the next call with customer.
2. Provide your contact number if anyone ask for it.
3. Gratify the customer for giving his/her valuable time.

7. Do not accept any bribe
DSA must not accept any kind of bribe offered by the customer. She/he must inform about this act to the management.

8. Few precautions to be taken

DSA should:
• Respect the privacy of customer.
• Do not intrude the client's office/residence without his/her permission.
• Take care of borrower's requirements.
• Maintain a healthy and professional relationship.

9. Handling the letters
DSA should follow the prescribed format assigned by the particular lending institution.