Tag: arrange a down payment for home loan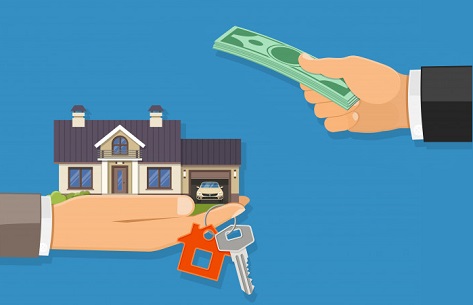 Buying a home is a biggest investment that involves several factors that can impact your life. One of the major factors which one needs to decide is how you are going to finance your dream home. Whether you want to use your savings or want to "Avail a Home Loan". Home loans help you to purchase your dream home without any hassle. However it is the most convenient way to finance your purchase but still you need to pay some amount from your pocket as a down payment to secure a loan. The portion of fund generally varies from 10 to 30% with most of the lenders. Here, we guide you about how to arrange the down payment for your home loan and what are the benefits of it.

Benefits of higher down payment
• Lower rate of interest
• Unburdened principal amount
• Lower processing costs
• Larger home equity
• Reduces the debt burden

When you are in early years of age, you may find yourself in difficult situation when it comes to down payment as your saving are in small figures. Nowadays, the price of real estate are rising day by day and arranging 20-30% of total cost of home is difficult for many of us. But if you wait to save more, it is possible that property prices may also increase, so it is always better not to delay when you have zero in some suitable property. If you are planning to "Apply For Home Loan" you may need to set aside some short term money goals and need to work on money management skills to arrange for the down payment. There are certain ways to arrange lakhs of money through which it can be made easier to fund your down payment.

Few ways to arrange money for down payment
• Start savings in your early years.
• You can borrow against your insurance policies such as term insurance or PPF.
• You can use money from your investments like FDs.
• You can also opt for a personal loan of a small amount.

Well, every lender either banks or NBFCs ask for a particular proportion from the total market value of your home as the down payment. The down payment ranges from minimum to maximum and varies from 10 to 30%. There are both merits and demerits related to it but the thing you should keep in mind that you should make a down payment as per your affordability. If you are availing an online home loan, never rush to pay higher down payment by liquidating your savings or investments as this can back fire you and you can be trapped in debt resulting in financial crisis and fewer returns in the future from policies and investments. In case you are unable to arrange required percentage of down payment then you can negotiate with the lender and ask him to reduce the payment portion percentage to avoid the burden of loan and making your loan journey easy on your pocket.