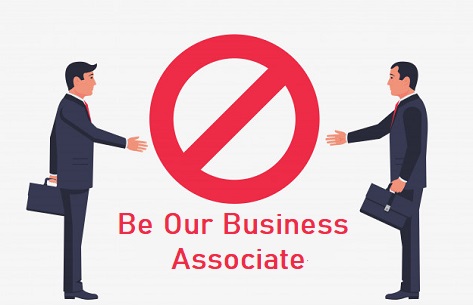 A Covid-19 outbreak is deteriorating the whole nation with full force. However, this pandemic has forced majority of workforce to stay at home for an indefinite period of time but an ideal opportunity to earn money while staying quarantined. Nowadays it's economical and safe to work from home by helping others to secure a loan in their need by becoming a "Direct Selling Loan Agent" at ShubhBank. Staying quarantined is a good time to start on the right foot and bode well even for your finances. Read on to find how lockdown is an ideal period for becoming a DSA at ShubhBank and for earning high payouts being your own boss.

The competition in banking industry is growing rapidly these days and many of the NBFCs have appointed business seekers as DSAs who procure clients for the financial commodities like loans, insurance etc. The basic responsibility for being our business associate is to find a customer who would be a potential client to specific financial product at ShubhBank and is paid with a set percentage commission on the lead they provide to the bank. He/she have to verify and complete all the documents for the further loan process.

Benefits offered by ShubhBank to the DSA
• We give regular trainings to DSAs to increase their product and its process knowledge.
• Our financial institution provides you a good source of income while staying home and without putting in long working hours.
• We do not demand any specialized educational qualifications, so any person interested with limited qualification can work and earn smart incentives.

Attach with ShubhBank as a DSA

To work with our financial institution, an aspirant can attach as DSA in following steps with us:
1. Before signing up as business partner, checklist all the factors like commission percentage, targets, working hours etc.
2. Provide all the documents and submit the application to bank and wait for verification.
3. Once all the verification is done then bank sends an agreement for DSA with a stamp duty.
4. Read all the terms and conditions carefully and return the duly filled form to the bank.
5. Once the agreement is submitted then DSA code will be generated by the bank.
6. This code is used as an ID for all future settlements with bank and can start functioning.

ShubhBank bears all the training of DSA on its products and methodologies. So "Be Our Business Partner" because risk assessment is very low and this work can be done as an additional income source. The loan agent helps us to get a more direct approach to the prospective client in any given geographic location. We offer a fixed share of commission to the loan agent on each product sold by him to the customer. The bond between a DSA and financial institution is considered to be symbiotic as both benefit each other coexisting in a system. ShubhBank.com can help in all kind of online registration in very less time and you can reach us here for any queries.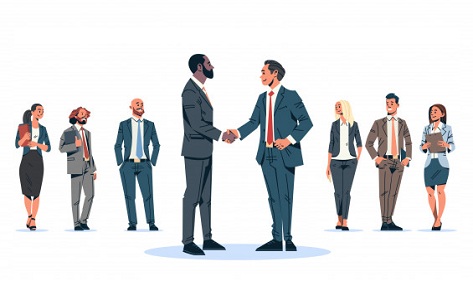 In our journey to bring good financing opportunity to all deserving small businesses, we consistently seek good partners who can help our borrowers get access to funds. If you are interested to be a "Business Associate" we would love to talk with you and seek ways to mutually benefit. ShubhBank help you to generate swift access to good borrowers thus giving you good returns with an excellent supporting service leveraged by technology. There are several reasons what entice you to be partner with ShubhBank.

• Earn High Payouts: Payout is the expected financial return for every case being disbursed by you. Our institution provides a generous ratio of incentives compared to other DSA's for all our partners who get their case disbursed. There is unlimited potential for earning thousands of bucks per month.

• Transparent Process: The process beginning from getting a file from the partners till the disbursement, all the operation under ShubhBank will be completely transparent for its partners. Our partner dashboard gives complete visibility and keeps your borrower applicants updated about their case in timely manner.

• Additional and Timely Earnings: Partnering with ShubhBank is a great way to earn great monthly income using the entire personal and professional network and making money outside of your routine job. The will be no delay in getting your payouts directly into your bank account after the completion of your loan disbursement and the return depends on your business done with us.

• Speedy Operation and Quick Disbursal: ShubhBank.com is a digital lending platform so our sophisticated partner relationship management helps you to succeed faster. The flow of operation will occur rapidly and there will be no delay when the required documentation is completely ready for the process of getting a loan.

• Grow your Business: Each borrower has different requirements that ShubhBank understands and helps with. We also provide Credit Consultation, CIBIL Check with the experts' advice from our efficient professionals.

• Nominal Paper Work: ShubhBank believes in paperless and hassle free approvals. We encourage our partners to send the borrower's documentation online to reduce the paper work. Our own digital platform is connected with various lenders and services which is completely paperless.

• Your unique Partner Affiliate Code and link: We provide a unique code for each of the partners under which their leads will be logged-in. you can also this code to your customers through which they can directly apply in ShubhBank for which we will you the credit.

• More Funding Product Options: We deal with various financial products that include Personal Loan, Business Loan, Home Loan and Used Car Loan. We also entertain Loan against Property, Gold Loans and Machinery loans. Therefore, we are one stop shop for all your financial needs.

• Confidentiality: The personal and professional detail of the customer stays with us as we know that the financial matters are sensitive.

To "Register For Partner with ShubhBank" please visit our website ShubhBank.com or feel free to call directly, if you would like to know more about our comprehensive as well as rewarding partnership program.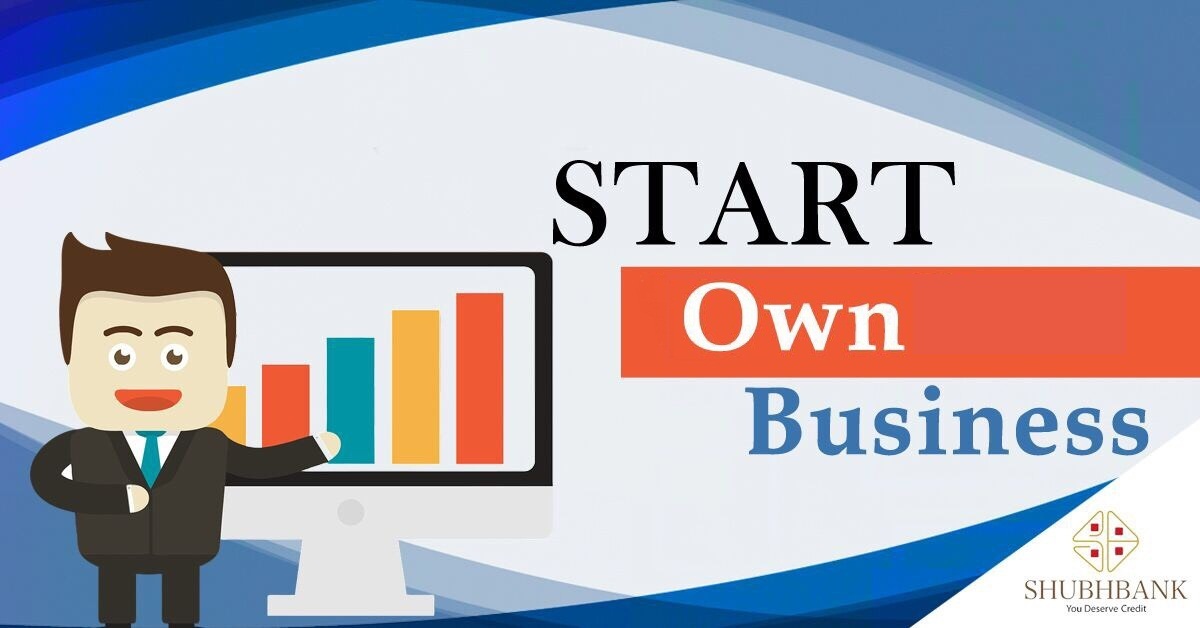 In this growing economy everyone needs to earn fast. So large number of people "Start their Own Business" and become their own boss. It attracts most of the jobless people to go for entrepreneurship. There are many important things to consider and done to start up a new business. It is foremost thing to know what is going in the market regarding your product and services and then focus on the customers needs. You have to work hard to get your entire team execute your plan well. When you have a proper plan for your business, it is good option to borrow from any bank or NBFC. There are many options of business loans available in the market at affordable interest rates. When your business is going good, many people find it attractive to join you and definitely add to your profitability and growth in the business. Setting goals motivate you and makes you passionate to work hard to achieve them.