Tag: become a loan partner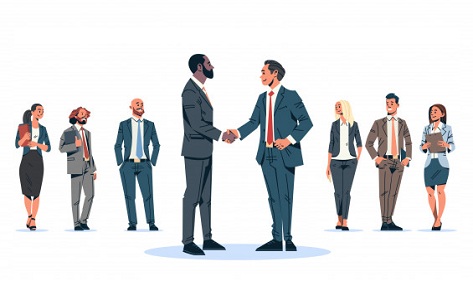 In our journey to bring good financing opportunity to all deserving small businesses, we consistently seek good partners who can help our borrowers get access to funds. If you are interested to be a "Business Associate" we would love to talk with you and seek ways to mutually benefit. ShubhBank help you to generate swift access to good borrowers thus giving you good returns with an excellent supporting service leveraged by technology. There are several reasons what entice you to be partner with ShubhBank.

• Earn High Payouts: Payout is the expected financial return for every case being disbursed by you. Our institution provides a generous ratio of incentives compared to other DSA's for all our partners who get their case disbursed. There is unlimited potential for earning thousands of bucks per month.

• Transparent Process: The process beginning from getting a file from the partners till the disbursement, all the operation under ShubhBank will be completely transparent for its partners. Our partner dashboard gives complete visibility and keeps your borrower applicants updated about their case in timely manner.

• Additional and Timely Earnings: Partnering with ShubhBank is a great way to earn great monthly income using the entire personal and professional network and making money outside of your routine job. The will be no delay in getting your payouts directly into your bank account after the completion of your loan disbursement and the return depends on your business done with us.

• Speedy Operation and Quick Disbursal: ShubhBank.com is a digital lending platform so our sophisticated partner relationship management helps you to succeed faster. The flow of operation will occur rapidly and there will be no delay when the required documentation is completely ready for the process of getting a loan.

• Grow your Business: Each borrower has different requirements that ShubhBank understands and helps with. We also provide Credit Consultation, CIBIL Check with the experts' advice from our efficient professionals.

• Nominal Paper Work: ShubhBank believes in paperless and hassle free approvals. We encourage our partners to send the borrower's documentation online to reduce the paper work. Our own digital platform is connected with various lenders and services which is completely paperless.

• Your unique Partner Affiliate Code and link: We provide a unique code for each of the partners under which their leads will be logged-in. you can also this code to your customers through which they can directly apply in ShubhBank for which we will you the credit.

• More Funding Product Options: We deal with various financial products that include Personal Loan, Business Loan, Home Loan and Used Car Loan. We also entertain Loan against Property, Gold Loans and Machinery loans. Therefore, we are one stop shop for all your financial needs.

• Confidentiality: The personal and professional detail of the customer stays with us as we know that the financial matters are sensitive.

To "Register For Partner with ShubhBank" please visit our website ShubhBank.com or feel free to call directly, if you would like to know more about our comprehensive as well as rewarding partnership program.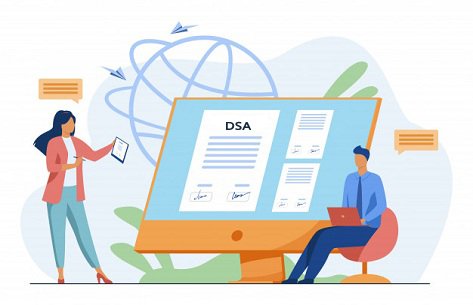 The role of DSA is somewhere same in all financial institutions but when you "Apply For a DSA Role" for a particular lending institution, you have to go through a specific DSA Agreement which contains all the rules and regulations applicable.The loan direct selling agents are the one who connects an interested customer to the lender, take care of the required documentation for loan application forms, do fundamental check and ensure that the submitted papers are in accordance with the guidelines of the lending institution. In this article, we will discuss about what is the role of DSA in loan processing and disbursal.

1. Applicability
The code of conduct for DSA will be applicable to all the person employed by DSA who would be involved in marketing and distributions of the financial products of banks and NBFCs. In case of any failure to adhere with this requirement may result in permanent termination of the business tie-up of the DSA with lending institution.

2. Tele-calling a prospective customer
A prospect has expressed his/her desire to take a product via lending website/branch or has been referred by another client or through the Relationship manager, or is an existing customer of the bank who has given acceptance for receiving calls for the other services of the bank or NBFCs.

3. Keep the borrower's interest secret
The borrower's privacy should be the first priority of DSA. If the borrower has authorized any other individual/spouse/accountant/family member can be contacted.

4. Messages and contacting the customer
DSA should call the borrower only. However the customer is not available, a message may be drafted for him/her. The main objective of the message should be to get the customer to call back or to check for a convenient time to call again.

5. No misrepresentations permitted
The DSA will not misguide the interesting customer on any offered service/product or about the bank and NBFCs and can't make any fake promises on behalf of the bank and any lending institution.

6. Calling Etiquettes
Pre-call
1. Do not make before or after office hours.
2. No calls if you identify the do not disturb numbers.

During call
1. DSA should introduce himself/herself.
2. Seek a permission to proceed and don't force if denied.
3. Talk in the language that is most comfortable to the customer.

If the client plans to buy the financial product:
1. Confirm the next call and visit details.
2. Provide your contact number if asked by the customer.
3. Thank the customer for giving his/her valuable time.

7. Do not accept any gifts or bribe
DSA must not accept any kind of bribe or gifts offered by the customer. She/he must inform about this to the management.

8. Few precautions to take
DSA should:
• Respect the privacy of client.
• Do not enter the client's office/residence without his/her permission.
• Take care of customer's requirements.
• Maintain professional relationship.

9. Handling the letters and communication
DSA should follow the prescribed format assigned by the lending institution."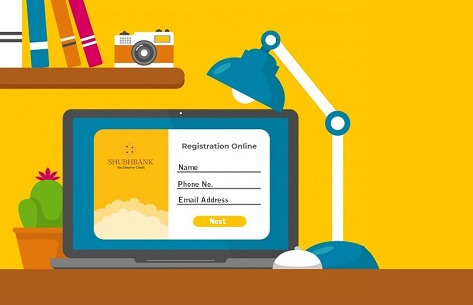 ShubhBank is a one stop solution for all your financial requirements as one can avail any kind of financial assistance in form of loans either secured or unsecured types of loans. There is wide range of financial services such as personal loans, home loans, loan against property, gold loan, business loan, machinery loan, insurance and many more.
By joining hands with ShubhBank, you get an opportunity to earn plentiful incentives by sourcing customers looking for different financial products located anywhere in India, being DSA. You act as a link between borrower and lender and will look for customers seeking loan. Here you are provided with information about "Corporate DSA Registration" at ShubhBank and partnership opportunities.

Registration process just involves four steps:
• Fill up a simple application form with your name, phone number and email id.
• A unique code for DSA will be provided.
• Once you are done with password settings then your own dashboard pops up.
• Start submitting leads and make money from successful turnouts.

Benefits of being DSA at ShubhBank
We are committed to build trust and an opportunity for self-employment as well as take care that our objectives and goals would be accomplished by being all-inclusive. We appreciate working with diverse kinds of individuals and gain knowledge. Join hands with ShubhBank and enjoy ease of growing with simplicity and honesty.
• Start with zero investment and earn an additional income.
• "Be Your Own Boss" and run your business with minimal cost and risk.
• Liberty to work alone or hire a team to go big.
• No discrimination of age, gender or disability.
• Social and personal recognition without any higher education.
• You can choose flexible working hours from your personal space.

Work profile of DSA
There are lots more things that loan agents can do rather than just referring us the potential leads.
• Procure the loan application from borrowers along with the required documents.
• Go through to check nothing is missing in both the application form and the documents.
• Go for a basic verification of the documents to ensure that they are genuine.
• Upload the loan application and documents on ShubhBank's portal.
• Fill your DSA code along with application so that it can be traced back to you.

How to refer clients for loan
• Open your unique dashboard with DSA code.
• Click on to open new application form.
• Select the required type of loan product from the drop down list.
• Select the mode of collection for documents. It is advisable to procure the papers from the borrower yourself otherwise ShubhBank will also do it for you.
• Proceed the process.
• Fill in the details of referral loan amount, job type etc.
• Please select the EMI option most suitable for your client.
• Submit the application.
• We need supporting documents to be uploaded such as ID proof, address proof, PAN card details, business continuity proof, latest bank statement, etc.
• Within few days of approval, your lead will get the loan amount transferred to bank account and simultaneously your payout is also transferred to your account.