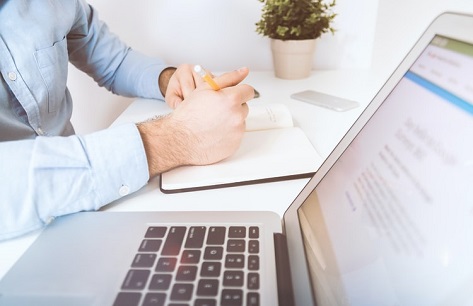 Any industry either banking, mutual funds or insurance grows when it has good contribution spread reaching the end clients. Nowadays, most of the organizations appoint DSA (direct selling agent) to achieve their goals. These associates can earn good income helping them to earn their livelihood as well gives them the opportunity to be part of a huge brand, thus providing job opportunities.

ShubhBank has been in lending sector from past years and has created a customer base PAN India so that it comes easier for potential borrower to find us. We have been successfully running the DSA program across India and generating loan leads for different loan types such as Home Loan, Personal Loan, Business Loan, Gold Loan, and Loan against Property etc. One can "Register as a DSA" at ShubhBank as part-time or full-time worker to earn a smart income as per your terms.

Being a DSA at ShubhBank allows you to work for our brand and represent our banking services in the region where he/she is appointed as it is not possible for organization to reach the vast array of customers and local administrative functions. By doing so, you can earn attractive incentive, timely payouts, tax deductions, exposure to multiple banks and products, all under one roof. Being in the lending market, we are continuously expanding our operation in country by registering loan agents who will work for our brand services and helps customers to process their loan requirements.

Our channel associates such as DSAs have to follow some set of activities. We hone your skill set through training and enhance your confidence to get into the field. In this article, we have mentioned a list of activities a loan agent must follow:

Data Maintenance: The maintenance of data is crucial for any business. Having a clear and precise data, one can build up a database that can be used at a later stage for marketing.

More ground coverage: A loan agent gets better when he/she commutes and covers farther distance. When you have vast ground coverage over a large area, there are greater chances to turn potential clients into leads.

Create a Network: An efficient loan agent from ShubhBank will build up contacts in his/her network which will help him/her to get the leads directly. It is really significant to create a strong network as it can help you earn high payouts.

Flexibility: A flexible working helps you grow in your career easily. If you are limited to just a one loan product, you will going to generate limited leads but if you get engaged into multiple loan services it will return you multiple leads that will surely increase your earning potential.

Follow up of Customers: Being a DSA with ShubhBank, you must follow up with organization and prospective leads about the progress and disbursal of loan. If you are stuck somewhere in between, ShubhBank is always there for you to find an efficient way out.

Hence, these are the activities a DSA has to perform. If you are interested to be your own boss and to earn high payouts, you can visit our website and "Register as a DSA Online" via filling the online form.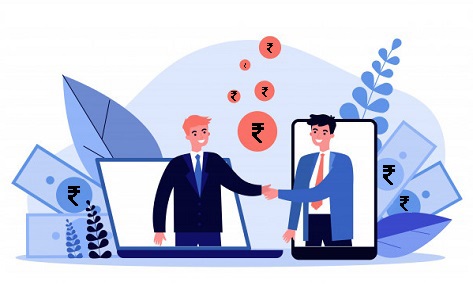 A direct selling loan agent (DSA) is responsible for connecting the potential loan seekers to the direct lenders. They endorse and explain the various lending services offered by respective financial institution and look out for the documentation process. He/she is also committed to carry out fundamental checks and make sure that the submitted or the uploaded documents are in accordance with the guidelines laid down by the particular bank or NBFC, they are working for.

The direct selling agent (DSA) finds potential individuals seeking a loan for the financial institutions in the form of leads which are forwarded to the respective lender for further proceedings. The hard work of the loan agent is rewarded in the form of commission or a payout. It is primarily a percentage of disbursed loan quantum availed with every successful lead. This is the great way to earn extra along with your primary job as it offers flexible hours for working. There is an easy set of procedure for "DSA Registration" that a person has to adhere to become loan agent.

Here are some easy online steps that are followed in the registration process:

√ Visit the website of particular financial institution and fill the registration form online.

√ You will be asked for certain documents and basic personal information for identity.

√ When your background check gets verified, you will be allowed to enter into a DSA agreement.

√ Before signing the agreement, fill the requested details and submit them.

√ The DSA code will be generated for you after you get registered successfully.

√ You can embark on work as a DSA officially once you get the license or code.

Once you have registered successfully and obtained DSA code, you will be provided with training by the financial institution. If you want to work with our firm ShubhBank, then you can sell loan products from leading banks and financial firms. You will learn how to secure the verified leads and to process them. You should have great communication skills in order to convince a loan seeker that why a particular product is best for them which will brings you more commission. You will perform the assigned duties well, once you are aware of working style taught to you during the training process.

It is the unique model for thousands of people to get business opportunity in their registered locations. It brings you the opportunity to earn exclusive income and to grow yourself professionally and transparently. Some of the benefits associated with this model are listed below:

√ Higher payout slabs.
√ Digital payouts.
√ Build own network.
√ Grow your business.
√ Flexible timings.

If you want to become a loan selling agent (DSA) "Apply For DSA Registration" to fulfill the dreams of earning more. It is easy to become a channel associate with ShubhBank and start working as loan agent. Here, educational qualification is not a pre-requisite; you just need to have an urge to excel in the sale of loan services such as home loans, personal loan, gold loan and many more.