Tag: benefit of home loan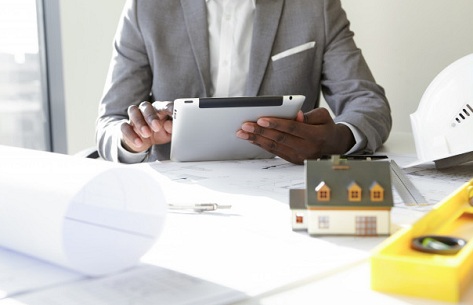 Owning a home is a dream of every individual and home loan acts as a financial tool that helps one to turn their dreams into reality. However, it is exciting to buy a new house but many end up making mistakes in rush. These mighty mistakes include choosing a wrong lender, unable to understand the terms and conditions, distorted budget plan which is not suitable. It just can cause a lot of stress and financial burden in future if not managed properly. Let's know about some factors to make your borrowing experience more joyful.

⇒ Manage the Finances: Paying any loan is a commitment so you need to manage the finances well. For such purpose, you need money management skills and financial awareness. Just keep in mind to make a budget and stick to it every month. Moreover, try to save more and track your spending. If you have any investment plan without any profit, you should close it and focus on paying your Home Loan first.

⇒ Ascend up the EMI: However, large EMI may look scary but it will end up in paying your loan faster. The another thing to understand that you may not be aware of, paying low EMI results actually in paying more at the end of loan tenure. To plan your EMI according to your budget, you should use the "Home Loan" EMI calculator. This will tell you how much you will be paying at the end of the repayment period. It will also help you to save on interest rate.

⇒ Pre or Part Payments: Although home loans are offered at a lower interest rate but still it ends up consuming nearly double of what you borrowed. As mentioned above, it is always better to end up your loan as soon as early you can. You can opt partial or pre-payments whenever you have sufficient funds in your pocket. One can also do with their investments such as fixed deposits, mature RDs. It will either help you to reduce your monthly installments or repayment period. Hence in both cases, you will be saving the interest charges.

⇒ Refinancing: It basically means transferring the outstanding loan amount of previous borrowed amount from one lender to another to get a lower interest rate or flexible tenure options. It is the viable tool to reduce the burden of monthly installments. If any borrower comes across a new lender who is offering lower rate of interest, then he/she can sure reduce their EMI burden to greater extent when going for a balance transfer. If your outstanding amount is too small then it is not advisable to choose Home loan balance transfer because it may end up paying a similar or higher amount as compared to current loan.

There are numerous financial institutions and lenders available in the market to approve your loan. When you "Apply For Home Loan" it's your sole responsibility to manage it properly. Therefore, always find suitable deals because a careful decision can lead to getting advantageous fruit for you.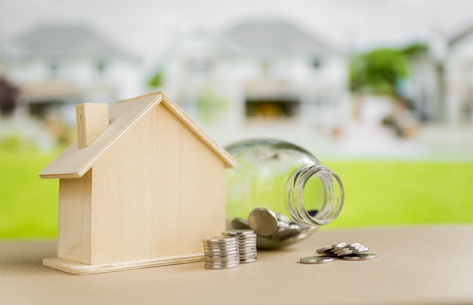 Having own house for an individual is the aspiration and dream of many life, as nobody wants to continue to pay the rent throughout their lifetime. Every person wants to get free from paying rent and for that, we have the benefit of home loan at ShubhBank which is the most beneficial loan in fulfilling your desire of having your own home. But before getting approved for home loan from the lenders may requires some amount of charges, which are basic costs and are levied form every financial and lending institutions. Generally, masses get so engrossed in the rates of interest and the EMI that they forget the hidden additional charges which are levied on them being borrower. Before applying you should have the proper knowledge of these different types of costs involved in securing home loan. Such of these costs are:

1. Loan Application fees- First of all, for processing your application, usually lenders require some amount of charges which may vary up to Rs.1000 to 5000. They are charged for the application purpose, to conduct the verification of your application and provided documents.

2. Processing Fees- Processing fees is the basic charge which gets deducted almost in every loan options, as it covers the cost of credit appraisal and it generally ranges between 0.50%- 2.0%, of the loan amount including the applicable taxes, which are levied.

3. Administration charges- When the loan quantum gets sanctioned from a lending institution, an administrative fee is charged. It varies from lender to lender regarding the charge.

4. Technical Valuation Charges- These are the charges which are regulated in the process of the assessment of the property. While you "Apply For a Home Loan" at least two valuations are done; these are generally done in the case of high value property.

5. Balance transfer charges- These charges are levied when the borrower wants to transfer his amount to another lender. And to do so, he/she is supposed to pay the balance transfer charges to the current lender from which he has a running loan to another lending institution to avail this feature.

6. Legal fee- The fee is charged for the scrutiny of provided legal documents that include the agreement of sales or purchase of property.

7. Pre-payment charges- These charges are levied when the borrower wants to prepay a specific amount of loan in full or in parts. But if you have floating rates with your loan quantum then there is no need to pay it, but if you have fixed interest rates running then it is applicable.

8. Notary fees- This fee is levied for the KYC (Know your customer) documents or for the POA (Power of attorney) , in which it is required to get notarized from any local notary. This is basically for the NRIs, who want "Home Loans In India".

9. Documentation Fee- It is a mandatory fee which is charged after the loan agreement is signed and ECS (Electronic Clearance Service) is activated.