Tag: benefits of gold loan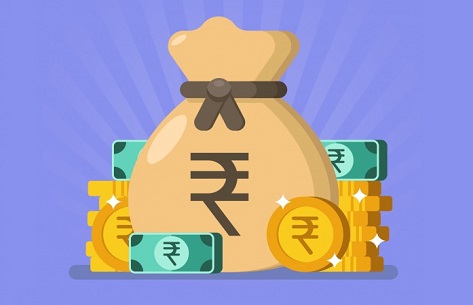 It is always a mind boggling to decide over, whether to sell the gold or to take a loan against gold when someone needs money and he/she doesn't know what needs to be done. Many thoughts start juggling throughout minds and questions surround us that should I sell my gold, will I get the right value of my yellow metal or should I apply for a gold loan? Here in this article, we will guide you about that which is the best option- selling your gold or gold loan?

Gold is not just a shiny ornament but it also carries feelings, legacy and emotions than just being an asset. Therefore, most of the people are hesitant about giving away their asset when there is a need of funds. It is always a better option to take a gold loan if someone wants to use it. The main disadvantage of selling gold is that you are only paid for jewelry and you lose the value of make in charges which adds up as significant part while purchasing the same jewelry. The emotional sentiments also counts up as one thinks to start when he/she will be able to buy the gold back while the gold prices are increasing.

Benefits of choosing a gold loan
Gold loan is the secured type of loan, where the lender only look for quality and quantity of your gold rather than your creditworthiness when you "Apply For Gold Loan" and sanction the amount in your bank account as per your requirement. Once you clear the repayment, you can get your gold ornaments back. This loan will save your time and unnecessary stress of selling your asset which you are not being able to buy soon. Some of the benefits associated with this loan are given below:

Higher Loan Amount: You can get higher loan amount in case of gold loan as it is a secured loan. The maximum limit of gold depends upon the quantity, you pledge against it.

No Need of Credit History: This is the major benefit of availing a gold loan as one need not to have a credit history. Even if you have a low or zero credit score, you shall be granted with loan. If you default on repayments, then lender can recover the outstanding money by selling your gold.

Nominal documentation: One only needs to provide the KYC documents either you "Apply For Online Gold Loan" or offline. With nominal paperwork, loan amount is sanctioned quickly within a short period of time. Gold is an over the counter product, just pledge your gold ornaments with lender and walk out with cash.

You can take a gold loan by paying very less interest rates and your precious metal will also be in safe custody. Therefore, if one needs to fulfill their requirements or to fund any emergencies, then taking a gold loan is better option than selling your gold. The loan processing is very easy and will be completed in less time.
There are many dreams that a person has in a lifetime. The most challenging part of it is to fulfill the same as most of the ideas need money to get perform. In that case, all the people search for the ways by which they can satisfy some of their dreams. In that case, it is now easy for you to make your dream come true with the help of personal loans.

How to get loans?
When you are heading for personal loans, you can see that there are various types of personal loans. Some of the banks to offer loans by keeping your valuables as a mortgage so that if you can't pay the loan, they will sell it to recover the amount. Among all the kind of loans, going for the gold loan is always a better option.

Why gold loans?
Gold loans are such kind of loans in which you need to take and deposit the gold ornaments with the bank.
After that, they will check the weight and purity of gold, and then they will give you a loan based on the importance of the gold. But for that all, you need to apply for gold loan in the bank first.

When you apply, then you need to take the gold to the bank. But before that, you need to ensure some of the other things as well. As gold is a precious asset so before going to "Apply For Gold Loan" you need to check some factors.

Factors need to check before taking the loan

1. Tenure for gold
When you are going for it, then you need to check the mandate for the gold loan. Most of the loan offer to you are usually for one year, but you can extend it as well for next few months.

2. Interest rate
The different bank offers different interest rate, and for that all, you need to make sure to go for the best interest rate giving bank.

3. Check for the loan amount
When you go to apply for gold loan you need to make sure that you check the amount of loan for it. All banks offer different loan amounts, but you can check your loan amount with the help of a loan amount calculator.

4. Repayment process
If you are availing any loan from any bank, then check the repayment process for the same. There are different ways by which you can pay the loan amount, and for it, you need to explore these options.
So, these are the top factors that you all need to check while going to apply for gold loan.

How to apply?
If you are interested in applying for the gold loan, then you can go for it by visiting the banks or even using it online. There are many banks that all now offer a "Gold Loan With The Best Interest Rate" and other features for it. So, for all of it, you need to go through various banks and then decide about it.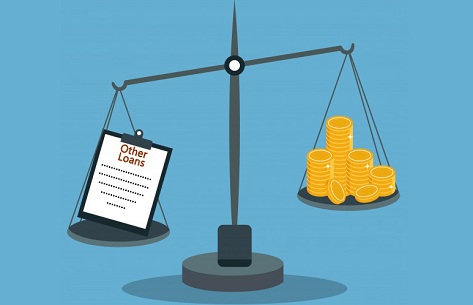 Gold loan from ShubhBank is an easy and quick way to meet instant financial requirements at low rate of interest. You can meet enormous range of needs such as child's education, wedding expenses, business investment etc. You can meet your urgent needs by making the gold assets work by taking loan against them. The benefits associated with gold loan include hassle free and fast processing, no hidden charges and security of the collateral etc. here are some reasons that how gold loan benefits over other loans.

• It can be availed at lower rate of interest than other loans.
• The tenure ranges from few months to 4 years or more.
• There is no upper limit for loan amount in gold loan.
• Minimal documentation.
• No credit history and no pre-payment penalty.
• Benefit of fast disbursal as loan amount is provided within few minutes.
• Safe custody of asset.

It provides a lot of flexibility, something that is convenient by those who take gold loans. Another for this loan's popularity is that you do not have to be employed or have to satisfy any income criteria to avail it. If you are 18 years old and own gold then you are eligible to avail a gold loan from ShubhBank. It does not include any exhaustive documentation and can be availed with only KYC documentation. Before applying you have to furnish the following documents:

• Two recent passport size photographs.
• Identity proof such as ID card, Aadhaar card, ration card etc.
• Address proof such as Aadhaar card, domicile certificate, utility bills etc.

Gold loans are always the best option to meet your emergency fund requirements. You also need to understand that you are borrowing against gold ornaments, which you need to repay with the accrued rate of interest. In case you default on repayment, then lender has authority to confiscate your jewelry to make up for the loss. You need to be more cautious while you "Apply For a Gold Loan". Here are few tips for choosing a gold loan:

Compare rate of interest: Many banks and NBFCs are offering gold loans with great benefits. So make sure to get best rate of interest by comparing the interest rates provided by different lenders in the market.

Check add-on charges: Like other loans, there are always some add-on charges such as processing fee, documentation charge etc associated with "Loan Against Gold". Therefore, you should understand all the add-on charges before applying for a loan.

Security of gold: You provide your gold jewelry as collateral so you must ensure the safety of asset. Always check the security measures at the lender's end for the security of your gold.

Now you know gold loan better then make sure you take full advantage of it and educate others also to avail gold loan from ShubhBank. Empower all to make the better choice when it comes to taking a secured loan. Gold loans are preferred over other types of loans owing to quick disbursal without tedious paperwork.