Tag: benefits of home loan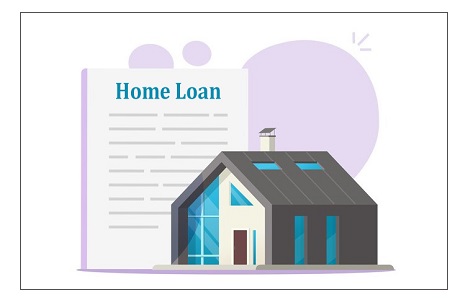 Nowadays, home loan market is growing with every passing day and easily available to the common masses. Though it is easily accessible, therefore, one should be aware of the loan quantum that can be approved to him/her. Thus, it is advisable to research properly and understand completely about the home loan eligibility. So, before you "Apply For Home Loan" it is highly recommended for you to check your eligibility as well as affordability.

Loan eligibility is a term given to specify your affordability. It reflects how much loan money you will get through home loan. The eligibility is determined by various factors which include borrower's age, income, employment, CIBIL score and many more depending upon the norms of particular lending institution. The factors that help in enhancing the home eligibility involves a good repayment history, regular source of income, co-applicant/co-borrower, low credit utilization ratio etc.

There are some tips and tricks to increase your home loan eligibility and to secure a loan quantum that you desire. In this article, we are discussing some tips to enhance your eligibility which is mentioned below:

→ Adding a co-applicant: Signing a home loan agreement with your spouse or your partner as a co-borrower can increase your eligibility. By doing so, you can also get approved for higher loan quantum from the particular financial institution. As a matter of fact, co-borrower can be your life partner, your sibling or any other family members. Adding co-applicant can increase your EMI affordability and lender find it more secure to lend you the money. Some of the lenders also get ready to lend a loan at comparatively low rate of interest.

→ Adding second source of income: Another source of income can help you to increase your eligibility for home loan. A second source of income can be your rental income, part-time job, rent from farms, share etc. Adding any of these on top of your monthly income reflects your good financial health and hence, lending institution find it secure to approve you a higher loan quantum.

→ Improve your credit score: It is one of the key factors that decide your loan approval or rejection either you "Apply For Home Loan Online" or offline. It is one of the most important components which decide the loan money which will be approved for you. Lenders find it secure to lend money to the person having good credit score as it indicates good repayment history of yours. Therefore, if you are planning to take a home loan, check your CIBIL score first. If you find it low, then try to improve it.

→ Repay your existing debts: The repayment of existing debts not only help you to build a good CIBIL score but also help you to decrease the credit utilization ratio which further enhances your home loan eligibility. Moreover, having some additional savings and investments can also add up to your eligibility.

Hence, these are some of the tips and tricks that you can follow to increase your "Home Loan Eligibility" and make the loan journey easy and convenient for you.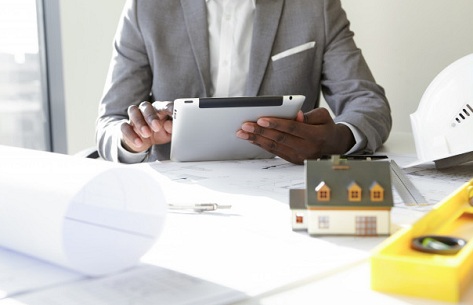 Owning a home is a dream of every individual and home loan acts as a financial tool that helps one to turn their dreams into reality. However, it is exciting to buy a new house but many end up making mistakes in rush. These mighty mistakes include choosing a wrong lender, unable to understand the terms and conditions, distorted budget plan which is not suitable. It just can cause a lot of stress and financial burden in future if not managed properly. Let's know about some factors to make your borrowing experience more joyful.

⇒ Manage the Finances: Paying any loan is a commitment so you need to manage the finances well. For such purpose, you need money management skills and financial awareness. Just keep in mind to make a budget and stick to it every month. Moreover, try to save more and track your spending. If you have any investment plan without any profit, you should close it and focus on paying your Home Loan first.

⇒ Ascend up the EMI: However, large EMI may look scary but it will end up in paying your loan faster. The another thing to understand that you may not be aware of, paying low EMI results actually in paying more at the end of loan tenure. To plan your EMI according to your budget, you should use the "Home Loan" EMI calculator. This will tell you how much you will be paying at the end of the repayment period. It will also help you to save on interest rate.

⇒ Pre or Part Payments: Although home loans are offered at a lower interest rate but still it ends up consuming nearly double of what you borrowed. As mentioned above, it is always better to end up your loan as soon as early you can. You can opt partial or pre-payments whenever you have sufficient funds in your pocket. One can also do with their investments such as fixed deposits, mature RDs. It will either help you to reduce your monthly installments or repayment period. Hence in both cases, you will be saving the interest charges.

⇒ Refinancing: It basically means transferring the outstanding loan amount of previous borrowed amount from one lender to another to get a lower interest rate or flexible tenure options. It is the viable tool to reduce the burden of monthly installments. If any borrower comes across a new lender who is offering lower rate of interest, then he/she can sure reduce their EMI burden to greater extent when going for a balance transfer. If your outstanding amount is too small then it is not advisable to choose Home loan balance transfer because it may end up paying a similar or higher amount as compared to current loan.

There are numerous financial institutions and lenders available in the market to approve your loan. When you "Apply For Home Loan" it's your sole responsibility to manage it properly. Therefore, always find suitable deals because a careful decision can lead to getting advantageous fruit for you.