Tag: best health insurance policy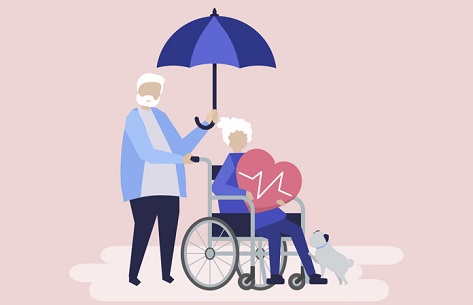 Nowadays, with an outbreak of COVID-19 all over the world, every individual have realized the importance of health insurance in their life. A "Health Insurance Policy" is a necessity of modern times as it provides you the financial protection in big medical emergencies or routine ailments. It has become priority that we simply can't live without blaming it on high rising healthcare facilities. A health insurance plan covers cost of an insured person's medical expenses in the hospital. As we know, health complications grows more as we grow older so it is better to start it at early age because most of the insurance companies charge lower premiums from the young. So choosing a right med claim policy can be a tough and mind boggling. Here are some essential factors to inform you why health insurance plan from ShubhBank is a great deal to reap the good benefits.

1) Co-Pay term: It is the fixed percentage of hospital bill you have to pay out from your own pocket. For instance, if your plan has a 20% co-pay clause, you have to pay Rs. 200 on a bill of Rs. 1000 and rest will be paid by insurer to the hospital. If you choose a no co-pay policy then you don't have to burn a hole in your pocket.

2) Coverage Duration: Most of the individuals do not require any medical assistance till the age of 40, so always choose a plan that provides you lifelong coverage. This way you can keep the financial worries far away when your health begins to deteriorate as your hairs grow grey.

3) Waiting Period: Be aware, the expenses related to your pre- existing disease will not be covered in policy from the day you buy the policy. In such cases, you have to wait for a specific period. Before you apply for "Health Insurance Plan" at ShubhBank, make sure to check the duration of waiting period to get covered for the ailment you are suffering from.

4) Rent of Room: The kind of room you get admitted in hospital matters incredible as your health insurance is concerned. Always check the sub limit on room rent because if you exceeded it, the insurer will end up reducing the sub limits for other medical expenses.

5) Pre and Post Medical Expenses: Pre medical expenses will cover all the series of medical tests of insured person before getting admitted to a hospital while Post medical expenses cover all the charges incurred by a person after getting hospitalized.

At the end, we can say that if you know your policy better, then there are greater chances of claiming benefits from your insurance company. Before you sign up for health insurance from ShubhBank, we advise you to read the terms and conditions carefully, check the list of inclusions and exclusions, compare the different policies offering different benefits and choose the right one that suits best to your requirements and make a wise move.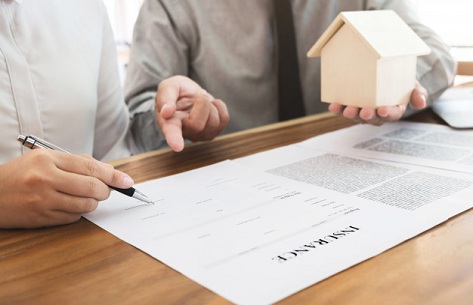 Generally, a Life Insurance cover is purchased to safeguard the family in the event of the untimely demise of the bread earner. However, today it is not just restricted to risk cover, but can also help you in securing a loan. You always have an option to secure a loan against your insurance policy. Let us see in the further article that "How Insurance Policy Can Fetch You a Loan" in hours of need.

One Should Consider Loan against Insurance Policy
The advantage of a loan against insurance features fast approval and requires minimal documentation and has lower chances of rejection. Another attractive benefit is the interest rate, which is lower than any unsecured loan. This also comes handy for individuals having low credit score.

How to Apply For a Loan
The most important step is to go through your policy documents for details and find out what amount you are eligible for by asking your insurer.Once you complete the formalities, your loan will be assessed and your insurer will get in touch with you for transferring the rights to the lender. This usually takes 3 – 4 business days. Once the process is completed, you'll get your loan money.

How to Check Your Policy's Eligibility to Secure a Loan
Many lending institutes provide a loan against the surrender value of "Life Insurance in India". There are some additional terms and conditions attached to your policies when it comes to avail a loan. For example, your policy acquires the minimum surrender value only if you have paid premiums for at least three years and can get a loan only after completing three years.

How Much Loan You Can Avail
You can avail up to 80-85% of the surrender value of traditional insured plans with guaranteed returns. The guaranteed value is the minimum eligible loan quantum that would be available to you and calculated as 30% of the total premium that you have paid, deducting the first premium whereas maximum value will depend upon the surrender value and the cash value of bonuses that you get. The maximum loan amount is usually decided by the actuarial of the insurance company. Some of ULIPs, which provide a loan facility, will offer money that depends on the current corpus value and the nature of fund in the plan. In a loan against insurance, the borrower's income is a criterion for loan eligibility but the CIBIL score of the borrower will be considered.

Repayment of Loan
The maximum loan tenure offered is up to the tenure of the policy. The repayment period can either go on for the policy tenure or can have fixed number of years for repayment. Like traditional loans, these loans can also be pre-paid without any pre-payment penalty. In case you fail to repay your loan, then your policy will lapse.

Things You Should Keep In Mind
If you default on loan against insurance policy, your family will not get benefits of the policy cover. This is because the lender has the right to claim the maturity amount.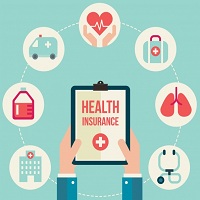 To decide which health insurance plan is good for you, consider the following factors:
Individual plan or family floater: An individual plan will cover only you, while a family floater plan can cover your family: you, spouse and kids in a single deal. Some insurer offer cover to parents, parents-in-law and siblings also.
Do you need additional health cover if you are already covered under a corporate health deal: Quite often, the sum assured amount of corporate plans might not be sufficient to meet medical expenses.
Insurance cover amount: The cover amount should be decided on several factors, some important pointers include: Age, demographic profile, lifestyle, past illness/hospitalisation, family medical history, city you live in, dependents and premium amount one can pay.
Premium amount: Premium depends on factors like age, features of the plan, sum assured chosen by you etc. Higher the age higher would be the premium .
Pre-existing diseases: Insurer may assign a waiting period of 2-4 years under pre existing diseases till the time your health remains stable .
Waiting period: Almost all insurer have waiting period of 30 days during which the claim is payable .
Network hospitals: Network hospitals offer cashless claim payment benefit to policyholder. This implies you dont need to pay a penny and entire medical treatment cost goes cashless .
Reward/Bonus: Most insurance deals reward you in the form of bonus for every claim free year. As a bonus, insurance companies either provide: Increase in the sum assured or Offer discount in renewal premium or combination of both. Consider a plan that provides a combination of both.
Maternity benefits: If you need maternity benefit, then check if the insurer provides it and also check the waiting period which is usually 9 months to 4 years.
Lifetime renewability: It is best to choose a insurer that offers lifetime renewability so that you can avail the benefits under the deal on an on-going basis.
Free medical check-up: This deal offers a free check up for you and your family each year for routine checkup to assess th family fitness and avoid any serious illness that might occur due to health fluctuations . Hence acting as a sense of security for being just on fitness line.
AYUSH treatment: If you wish to take alternative treatments then you should check if the plan covers AYUSH treatment and the extent of the treatment.
Based on all the above factors, one of the good health insurance that you can consider is Max Bupa Heartbeat Family First Health Insurance followed by other insurer like ICICI Lombard and HDFC Ergo also provides "Affordable Insurance Policy" . The most important point is to cover yourself first so as to protect your family , but group insurance has now been a great icing on cake these days as it offers all solutions in just average premium amount . Not only the plans gives you a set of mind relaxation but a security to stay healthy for long owing to additional protect against all illness and critical diseases . Metaphorically , the policy security decreases the trauma of falling ill repeatedly . Life insurance shall always be a second investment option when it comes to health insurance . The priority lies in the fact that your health signifies the well being of your family and dependents . Life insurance is just a monetary support when one has already passed away where as health insurance is your own property .