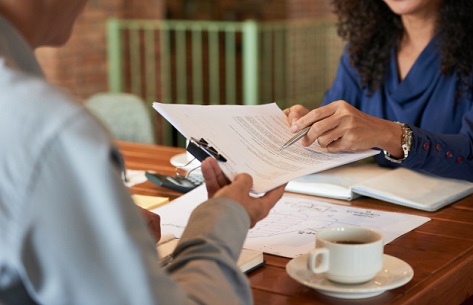 Have you ever thought what protects the rights of borrower and lender when a loan is sanctioned or what kind of issues they might face after lending or borrowing money without a contract? The loan agreement is a contract that binds people into some kind of restrictions and regulations to formalize a loan process. It is necessary before lending as well as borrowing money. There are so many types of loan agreements depending upon the type of loan by following the state and federal laws. In this article, ShubhBank gives you a complete guide to loan agreement and its working.

The agreement contains all the details regarding how much quantum has been loaned and the time by which the borrower have to pay back the secured money. Once the papers are signed, the borrower is obliged to pay the borrowed amount to the lender. It also prevents illegal or excessive repayment of interest rate, thus safeguarding the borrower's right when they "Apply For Loan". It mutually benefits both the lender and borrower as it assures the lender with guaranteed payback as well as assures the borrower with no hidden charges levied on the loan money. The agreement allows people to take legal action and save you in case of any discrepancy. It is always advisable to draft an agreement to stay at safe side while lending or borrowing the money. There are various sections penned in agreement and enlist as following:

BASIC INFORMATION: Each loan agreement has a section that enlists the details of borrower and lender. The details are listed about the person's full address, salaried or self-employed, its designation and the numbers of lenders and borrowers with a specified guarantor details in a separate section. At last, a section is included that specifies date and location of signing the loan agreement documents.

LOAN DETAILS: After listing the details of people involved in loan process, one must outline the specific details about transaction and payment information, the interest rate levied on the loan amount etc. In payment section, the details about EMI frequency are listed and also include the acceptable payment mode such as cash, net banking, credit card payment etc. In interest section, information regarding the type of interest rate is listed whether it's fixed or variable and the date from which the interest will accrue.

DEALING WITH A VIOLATION: If a lender has sanctioned the loan by taking collateral as a security against any "Loans In India" then make sure to mention the terms related to collateral in the loan agreement. Generally, secured loans have such section in the loan agreements mentioning details of the security agreement where for unsecured loans; one can omit this section from their documents. There is an additional provision in agreement which prevents the violation of the agreed norms. It can help the lender to recover the borrowed amount through legal action or by taking possession of assets in case the borrower defaults on loan payments.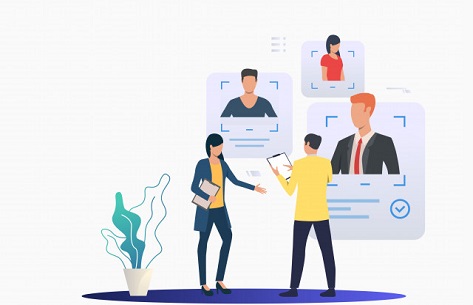 Every individual has different requirements for which they apply for a personal loan and need different loan quantum. These loans are unsecured in nature, so you don't need to pledge any asset as security for the loan. Therefore, before approving your loan application, lenders make sure of your capability of repaying it back as well as the loan money from personal loan always depends upon your income as it is one of the major factors that decides your repayment capacity. The important question that comes in applicant's mind is how much Personal Loan can be approved on the salary. This is the main reason why personal loans have higher rate of interest as compared to secured loans.

There are not any significant criteria to decide how much loan amount will be approved on your salary. However, the loan amount generally varies from lender to lender but it strictly depends upon applicant's profile when you "Apply For Personal Loan". In this article, ShubhBank has listed some of the factors that decide how much loan will be approved to you:

Income: As mentioned above your income is the one of the significant factor on which your loan approval depends. The higher are your earnings, the higher is the possibility of getting approved for a personal loan. The big figures of your income results in higher loan amount in your pocket to fulfill your all requirements.

Job stability: Job stability is another factor that decides whether you will be able to repay your secured money in the future or not. For instance, you are earning good but there is no stability in your profession, if you have been unemployed or was earning less at some point during present working scenario, thus conditions like this make you look more vulnerable to default on loan. Therefore, lenders hesitate to approve a bigger loan amount for "Personal Loan in India" to you.

Your debt to income ratio: Your debt to income ratio reflects how much money you are left in pocket for your expenses after paying your monthly installments. Every lender finds it riskier to lend a higher loan quantum to an individual who is having a lower salary or higher debt to income ratio.

Your Credit Score: Your Credit Score indicates your repayment history for pre-existing loans or outstanding payments. All your credit report is of great use to the lenders as they decide your repayment capacity through it when you avail a Personal Loan. The one who has a low credit score is always the least preferred one to the lenders, and the loan amount approved to them is low as compared to the borrowers having good credit score.

These are some of the basic eligibility criteria such as age, salary slip, and bank statements etc. which decide your loan amount approved for a personal loan. Always remember any instance of a previous default on loan payments can hamper your chances of getting the desired loan money.