Tag: budget for home loan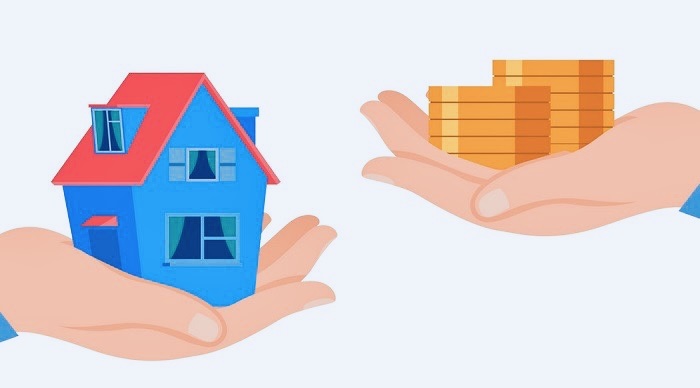 A home loan helps you to turn the dream of owning a home into reality. There are number of financial and lending institutions who offer home loans at lowest possible interest rates giving you best deals to fulfill your dream. Purchasing a house is always a biggest investment, so it would be your top priority to manage it well.

However, repaying a home loan is a biggest responsibility of an individual and you have to pay back in a disciplined method after you "Apply For Home Loan" to manage it properly but if you have some other loans over head then try to clear those loans first and keep your housing loan at last. This would not only help you to manage your loans better but this move would also bring you other benefits. Let's take a look:

Low rate of interest: Housing loans come with the lowest interest rate so it's always a better idea to clear the loan with high rates first. Credit card and unsecured loans fall into this category whose interest rates can go as high as 20%. As compared to this, home loans can be availed at as low as 8% from some financial institution.

Therefore, it is a good idea to settle the personal or credit card loans first then settle the auto loans that come with higher rates than the home loan, if you want to manage your loans in stress-free manner.

Tax benefits: The home loan is totally different from credit card or vehicle loan or personal loan because it offers tax benefits both on principal amount as well as interest rate which can prove to be beneficial in long run since home appreciates in value over time. If you consider tax benefits that it brings, it would be a great decision to serve the home loans after paying back all the loans.

Rising expenses: Nowadays, living expenditure is sky-rocketing and things will definitely work in your favor if you repay your home loan in last after servicing other existing loans. However, paying back the housing loan earlier would eat up a large portion of your earnings leaving a little amount for other expenses. Hence, it would be a wise decision to keep your home loan repayments last to the list.

Sudden urgencies: Future is unpredictable so beware that emergencies might hit you anytime and might throw your life out of gear. It would be really helpful if you have some funds in your hands to deal with such urgencies and if you have spent all of them on repaying EMIs at the earliest then you might have to strive when you need it most.

Therefore, now you know all the benefits you can avail with home loan and have dream to own your house and lack of funds then there is no need to worry at all about finances. All you need to do is to "Apply For Home Loan Online" at ShubhBank.com to avail loan at competitive interest rates with minimal paperwork.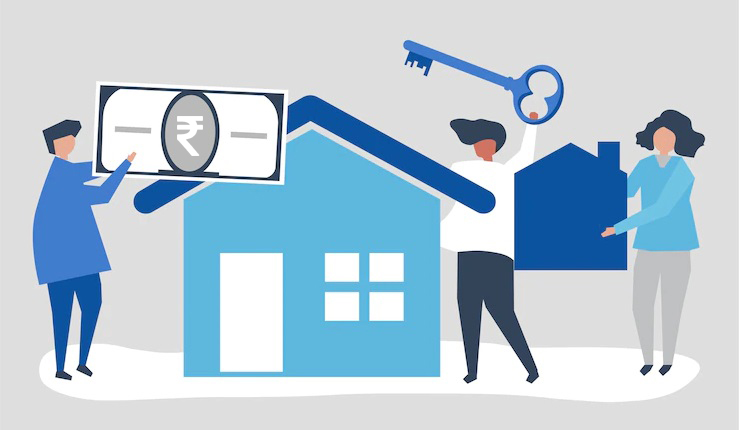 Getting your dream home can put you in years of search, visiting different properties and short listing the sites you like the most to finalize a perfect house. After deciding a perfect house for you, next step is to arrange the funds to purchase a property. To do so, one needs to "Apply For Home Loan" as buying a home is the biggest investment of their life.

Nowadays, real estate prices are soaring high; therefore home loans are the best option for majority of individuals to own their dream house. One can easily secure a home loan as they are secured loans and convenient to repay. In this blog post, we have mentioned some useful tips that can get you into your house quickly:

Achieve a good credit score: CIBIL is the most important criteria that lenders ask for. Most of the lending institutions do not accept the loan application with low credit score. To ensure a loan approval, one must work towards achieving a credit score above 700 before applying for home loan. Moreover, a good credit score makes you an attractive borrower to lender and helps you to grab lower interest rates.

Check errors in credit report: While approving your loan, lender always go through your entire credit history which is generated by credit bureau. Therefore, prior to placing a home loan application, you should check the accuracy of the information contained in credit report. If you spot any mistake, try to correct those errors as it helps you get easy home loan.

Choose maximum repayment tenure: Every borrower prefers the small EMIs coupled with long repayment tenure as it makes you able to maintain your financial health in long run. Also, it decreases the risk of loan default in most of the cases. One must also check with lender if there is an option of part-payment whenever they have surplus cash flow.

Keep your documents in handy: The lack of paperwork for housing loan could be a common reason for the rejection or delayed home loan process. Thus, it is necessary to check the list of documents before you "Apply For Home Loan Online" or offline to avoid any delay. There is a list of standard document required to get quick home loan that involves identity proof, address proof, income proof and all applicable property documents.

Try to pay high down payment: As we all know, a home loan does not cover the entire payment of purchase. A lender provides 75-80% of loan value and rest of the amount has to be paid by the borrower as down payment. More you will pay the money as down payment; less will be the debt burden on you as higher down payment results in less borrowed amount which reduces the payable interest on it.

Hence, purchasing your own home is a biggest financial transaction ever in your life, so search and compare a range of easy and convenient home loan offered at an attractive rate of interest. Visit ShubhBank to get more information about home loan process.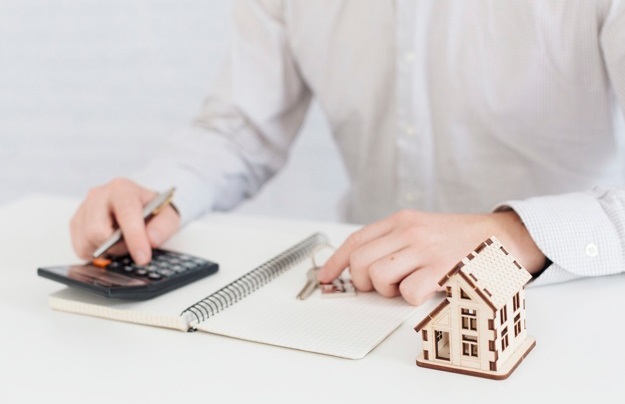 Buying your own house is one of the biggest financial goals you will ever be a part of because in our country, a loan against home can be offered up to 25-30 years. Therefore, one needs a lot of patience and determination when it comes to "Apply For Home Loan". One of the main reasons behind the longer tenure of home loan in India is due to sky rocketing prices in real estate business.

Of course, home loan is not a cheap deal as it cost you in lacs or even in crores. This big chunk of money is not an easy task to arrange at such an early age of 25-30. Hence, most of the individuals take the help of home loan in our country to fulfill the wish of owning a home. Since, it is an affair of huge amount and at early age you are not able to accumulate such wealth, so we have listed few things to consider before making a budget for home loan.

Well, following such thing, one must be able to save enough funds for the down-payment. Let's have a look on those tips:

Plan a Budget: It is the thing that can be easily learnt from your parents. Planning a budget will help you to understand your spending habits in a better way. Start it by writing down your monthly earning following the list of your fixed expenses like electricity bills, water bills, groceries, rent etc. In the end, you can conclude what you are left with and how much you can save from your monthly income.

Start an Investment plan: Sometimes, savings are not the only solution to your long-term financial goals. If you are working hard to earn a smart salary or profits from your business, then let your savings work hard too. Try to invest in mutual funds, equity funds or other government securities to earn a good amount from there too. As long as you give it a time frame, like 3-5 years, you can expect great returns and profits from your investment plans.

Improve your Credit Score: Always be aware of your Credit Score as it is very important to secure any loan in your future. It is necessary to pay your credit card bills and existing loan EMIs on time. When your credit score is above 750+, the lending institutions term you as a trustworthy borrower and hence will allow you to secure the home loan at lowest interest rates. Therefore, keep an eye on your credit score as any sort of discount matters, as it saves you a lot of money on interest.

At the end, we can say that purchasing a home is a big decision and needs a lot of money. Therefore, if you don't have enough funds for the down-payment of home loan, then it's a right time to start planning a budget, investment plan or savings. When you feel ready, just "Apply For Home Loan Online" or offline at ShubhBank to borrow a right deal to buy your own dream house.