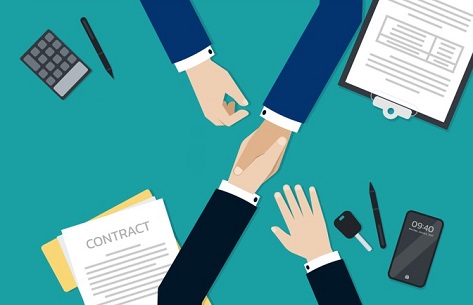 ShubhBank is a digital lending platform where you can look for and apply for instant and easy loans from all the leading banks. You can apply for business loan, home loan, personal loan, gold loan and many more with best possible interest rates and terms. We aspire to become country's best lending marketplace through profitable partnerships. To "Register as a DSA" (direct selling loan agent) with ShubhBank, you can visit our page ShubhBank.com to know our rewarding partnership program. There are top benefits for becoming our channel partner to source loan applicants which are mentioned below:

⇒ Smart Payouts: It is the financial return or monetary disbursement for every potential lead being processed by you. ShubhBank provides a generous amount of payouts to all our partners who get their lead processed. There is an unlimited potential for earning depending upon the loan amount you disbursed behind every loan case.

⇒ Transparency: The whole process from getting a lead from partners till the disbursal will be completely transparent for its associates. We give complete visibility and permit you to earn more and keep your loan seeker updated about their loan processing in real time. Our sales team can guide your customers to the great loan offerings to help them access the funds for their needs and financial growth.

⇒ Timely Earnings: As you "Become a Channel Partner" with ShubhBank, it gives you the opportunity to boost your monthly income using your network and generating funds outside of your regular job. We never delay the payouts once after the completion of your loan disbursal but the return depends upon the business you done with us and payment will be directly processed to your account.

⇒ Speedy Processing: ShubhBank is the leading lending platform powered by reputed financial institutions. Our partnership management helps you with the skills that help you succeed faster. The flow of loan processing is very speedy as there will be no delay to get a loan after the completion of pre-requisite documents and fulfilling the particular set of eligibility criteria.

⇒ Minimal Paperwork: We believe in paperless and smooth loan approvals and encourage our associates to send the files through online modes like email or whatsapp to reduce the piles of documents. We have our own online lending platform connected with various lenders which is completely paperless.

⇒ Unique affiliate code: Our institution always provides a separate code for each of our channel partner under which their cases or leads will be logged in. You can also send these links to your potential leads through email or message to check their loan processing in a mean time.

⇒ Massive Funding Options: We deal with innumerable financial product options such as personal loan, business loan, used car loan, loan against property, home loan, gold loan, machinery loan, business loan etc. depending upon the requirement of loan seeker. Thus, we act like a one stop solution for all the financial needs of our customers.

Therefore, to enjoy the top benefits of being our partner, feel free to join us by registering with us online. We can bring you easy access to potential borrowers thus giving you smart payout returns.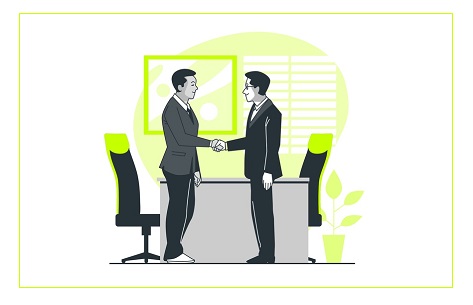 Take a dive into the world of business by registering as a DSA or a loan agent. It will give you the opportunity to work at your own pace and schedule by getting rid of the employee tag. The ever increasing loan business has created a massive growth opportunity for being a direct selling loan agent. In past times, borrowing money from a financial institution was not a convenient choice and if the need arose, people have to visit the bank branch directly.

Nowadays, every individual is in the rat race of owning a house, buying a dream vehicle or to fulfill their personal needs and desires, so people look for instant loan schemes. The financial institutions are offering various kinds of loan these days and providing doorstep loan processing which has triggered massive demand for loan agents. If you want to be your own boss "Become a DSA" which can turn your dreams into reality. It gives you the freedom of working at desired hours and you can earn the experience for being a successful entrepreneur.

Perks of DSA business

When you work under certain employer, you have limited growth opportunities which hinder your progress who is determined. Registering as a loan DSA helps you to explore your earning limits. Here, we have listed some perks of DSA business:

→ Be your own boss: If you are fed up of working under certain boss, then the role of DSA is just carved to be your own boss. You can increase your earnings and also have the flexibility of time to accomplish your financial goals. In addition to that, you can generate leads towards the field of finance and sales which helps you to boost your productivity.

→ Be a part of reputed financial institutions: If you get associated with a fast progressing financial firm such as ShubhBank, then you have the great chances to have a progressive career path. You also get the chance to work with leading banks of the country which can scale you to greater heights in the future.

→ Zero Investment: One of the major benefits to "Register as a DSA" is that you can start this business without investing any capital. The things which are required to invest in, is your skills and time for capturing potential leads and forwarding them to the associated lender. Moreover, you need not to spend a single penny to get started.

→ No prior knowledge of banking: The great thing about registering as a DSA is that you do not require any knowledge of banking sector. You just have to grasp an opportunity in the form of leads as well as you require a skill to convince potential loan seekers to get successful in the lending business.

→ Smart payouts: The payout slab depends upon which financial institution you are associated with. If you are passionate about your work and good at capturing the leads, then you can increase your earning limits by selling different loan products for a lender. The non banking finance companies offer higher payouts in comparison to traditional banks.

Hence, you can find out the precise earnings and timings by becoming a channel partner with ShubhBank to realize your dream of running a successful business.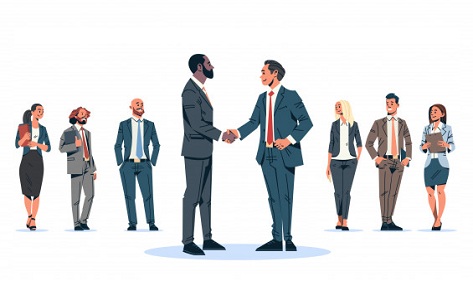 In our journey to bring good financing opportunity to all deserving small businesses, we consistently seek good partners who can help our borrowers get access to funds. If you are interested to be a "Business Associate" we would love to talk with you and seek ways to mutually benefit. ShubhBank help you to generate swift access to good borrowers thus giving you good returns with an excellent supporting service leveraged by technology. There are several reasons what entice you to be partner with ShubhBank.

• Earn High Payouts: Payout is the expected financial return for every case being disbursed by you. Our institution provides a generous ratio of incentives compared to other DSA's for all our partners who get their case disbursed. There is unlimited potential for earning thousands of bucks per month.

• Transparent Process: The process beginning from getting a file from the partners till the disbursement, all the operation under ShubhBank will be completely transparent for its partners. Our partner dashboard gives complete visibility and keeps your borrower applicants updated about their case in timely manner.

• Additional and Timely Earnings: Partnering with ShubhBank is a great way to earn great monthly income using the entire personal and professional network and making money outside of your routine job. The will be no delay in getting your payouts directly into your bank account after the completion of your loan disbursement and the return depends on your business done with us.

• Speedy Operation and Quick Disbursal: ShubhBank.com is a digital lending platform so our sophisticated partner relationship management helps you to succeed faster. The flow of operation will occur rapidly and there will be no delay when the required documentation is completely ready for the process of getting a loan.

• Grow your Business: Each borrower has different requirements that ShubhBank understands and helps with. We also provide Credit Consultation, CIBIL Check with the experts' advice from our efficient professionals.

• Nominal Paper Work: ShubhBank believes in paperless and hassle free approvals. We encourage our partners to send the borrower's documentation online to reduce the paper work. Our own digital platform is connected with various lenders and services which is completely paperless.

• Your unique Partner Affiliate Code and link: We provide a unique code for each of the partners under which their leads will be logged-in. you can also this code to your customers through which they can directly apply in ShubhBank for which we will you the credit.

• More Funding Product Options: We deal with various financial products that include Personal Loan, Business Loan, Home Loan and Used Car Loan. We also entertain Loan against Property, Gold Loans and Machinery loans. Therefore, we are one stop shop for all your financial needs.

• Confidentiality: The personal and professional detail of the customer stays with us as we know that the financial matters are sensitive.

To "Register For Partner with ShubhBank" please visit our website ShubhBank.com or feel free to call directly, if you would like to know more about our comprehensive as well as rewarding partnership program.