Tag: business loan in north india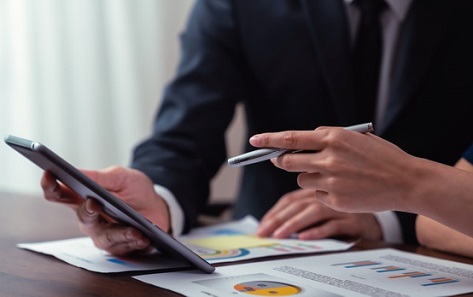 In recent times, COVID-19 outbreak has changed everything terribly, from being quarantined and work from home, online classes to online shopping, making all this new normal for whole population. The corona virus pandemic has brought most of the countries to a complete stand-still, where everyone is going through a tough financial condition. Therefore, global economy has been fallen into the pit of recessions, these days. Thus, businesses are no less which have suffered the consequences of poor customer demand, fluctuation in supply and now have to face the adverse effects of this recession and on the way to restore their production to the supply chain.

So, all these prevailing conditions have put the most of businesses to look for funding options so that they can get back to the previous track. In India, one of the major business funding options, business loans are the popular one as many business persons go for it. Before you "Apply For Business Loan" one of the most important things which a loan borrower should know is about the tax benefits on business loan. Availing any of the tax exemptions on your business loan can reduce your loan burden; let's know in details about the tax benefit on business loan.

Interest rate is tax deductible on business loan: The rate of interest on business loan varies from lender to lender, where the loan money is categorized as an expense as it is being utilized in fulfilling business needs. Hence, the rate of interest paid to repay the loan quantum is claimed as tax-deductible expense. When the income tax is calculated on your business, then the interest rate paid is deducted from the gross income while the principal amount is never a tax deductible. Always try to maintain exact records of your business loan as if you are asked by the income tax department to submit the associated proofs.

Some other tax benefits on business loan
√ The interest amount on business loan is tax exempted.
√ The principal on business loan quantum is never tax deductible.
√ While filing your income tax, interest rate paid on business loan needs to be deducted from the gross earnings.
√ Usually, the tax liability is calculated by cutting down the business expenses from the gross business earnings.
√ One needs to fulfill the required eligibility criteria to avail the tax deduction on business loan.

You must remember while you "Apply For Business Loan Online" or offline that it is a type of funding provided by any of the traditional lender or NBFC, so it cannot be counted in your income. Therefore, it is not tax-deductible. Generally, loans against business do not alter what one owes in taxes because according to Income Tax Act 1961, getting funds through borrowing isn't the same as earning funds for the business. So, the interest rate levied of the loan against business is considered to be tax-deductible while the principal money is not tax-deductible. However, one can enjoy the tax benefits on business loan but there are some rules to be followed.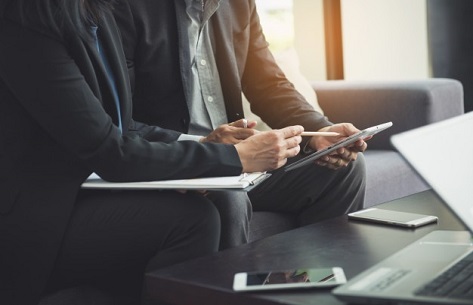 If you are planning to own a successful business or you want to grow your ongoing business, therefore, figuring out to start a profitable firm needs to raise the funds for your business product. There are number of reasons for which your needs funding such as need to purchase new machinery, pay wages to the employees, land purchase to set up the production unit, to buy an office or it can also be needed to expand the existing business or to consolidate the existing debt.

Initially, a business person need more funds to build up sales and one will need money to maintain the cash flow and to pay salaries. Now, the question arises where do you get these funds from? There is a large lending sector for potential business loans, these days. In our country, business plays a crucial role and contributes highly in the GDP of country. The small and medium businesses mainly contribute 95 percent of the industrial units in India. The demand of "Business Loan" is increasing by each passing day. Hence, lending institutions are making it easier to apply for business loan and get instant funding.

In this article, we are providing you with some tips which will tell you, how to pick a right business loan for you:

⇒ Type of Loan: In lending sector, there are different kinds of business loans available which include term loan, working capital loan, business line of credit, equipment loan or small business loan. Therefore, to avail the maximum benefits, one first needs to decide which loan you require. If you need to upgrade the machinery, you can go with equipment loan and if you need to remunerate the employees or want to expand your existing business, you can avail a working capital loan. You can research and knowing your options will help you to opt for the best-suited scheme.

⇒ Right business loan lender: When you need to "Apply For Business Loan" you will find innumerable lenders offering number of benefits. Many of the lenders approve and disburse the loan quantum easily whereas many of them take time to deliver the money. If you really want to grab the best option for yourself then do not trust any random lender easily. Finding the right lender may take some time so go through different lenders and compare the interest rates and read the customer reviews. Once you find the right lender, you can go ahead to take a loan.

⇒ Documentation: When you avail a business loan, the lender will ask about your cash flow to be sure about the repayment capacity. It is your responsibility to provide the correct details of everything to avoid the loan rejection. Try to find those lenders who have minimum set of eligibility criteria along with less paperwork.

Selecting a right business loan is very important for a particular business's success. There are varieties of online lending platforms which will help you to assess the different business loans offered by various lenders. Selecting the right loan product can also add the growth to your business exponentially.