Tag: business loan interest rates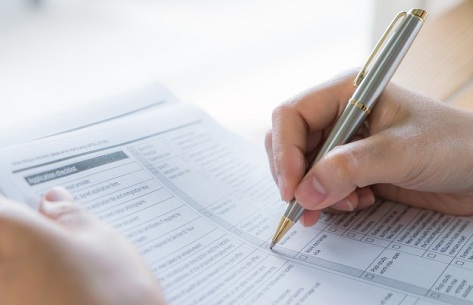 Taking out a business loan has its own pros and cons but one have to balance the benefits of receiving the funds to grow their business with factors like hidden fees, strict tenure and added interest. Applying for a loan is a big decision and it is always advisable to make a checklist to ensure that you are filing the application efficiently as it may include a lot of required paperwork. In this article, we will discuss about how to get ahead with business loan application checklist to expand your knowledge on a deeper level. Now check off the individual factors listed below before making a file for your business loan application.

-> Borrower Profile: There is a borrower information form which is used to fill out the borrower's profile interested in taking a loan. It includes some details related to loan seeker's contact information, business principles, loan intent, company's profit and loss or any outstanding loans.

-> Personal and Financial Background: If you are a business owner or general partner, you'll have to complete a personal and financial background statement. Generally, every lender wants to ensure that the personal credit score provided by you is legitimate before approving you the loan money to improve your business. This form requires your personal details like phone number, address as well as declaration of your financial assets, giving the lender an idea of your current approximate net worth.

-> Financial Statement of Business: Business Financial Statement reflects your company's income, expenditures and how you manage the working capital. It can be a great opportunity to make sure that your intended revenue is adding up. Therefore, before you "Apply For Business Loan" create a business financial statement that includes all the assets and liabilities as they pertain to your business finances.

-> Income Tax Returns: The income tax return is the important key to get approved for a loan. To complete the checklist, you'll need to provide the income tax returns for the past two or three years. Before submitting it to the lender, make sure to sign it and to feature the correct information.

-> Business History: A business history is an important aspect of your application checklist which is used to communicate your business visions and goals. It is significant as the lender want to know how you'll your business loan money and asks for layout of your business plan to verify legitimacy. Nowadays there is an option of "Online Business Loan" that most of the lending institutes are providing to their customer to save their valuable time and to run out their business operation smoothly as applying online loans will get you the quick approvals and faster disbursal.

-> Legal Documentation: It is smart to carry any legal documentation pertaining to your business as lender could request for it any time. You will need an additional legal documentation such as articles of incorporation to legal agreements and contracts at some point in your journey for getting a business loan.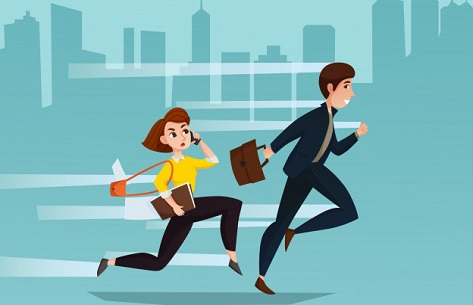 If you want to own a successful business or want to make your existing business successful, a regular cash flow is a part and parcel for every company to start a profitable business. The common reasons for which a company needs funding can be purchasing a new machinery, wages payment to the staff, buy an office space, bring down the existing debt or to expand the pre-existing business. Therefore, to get the funds, there is a large marketplace for business loans as corporate sector plays a significant role in contributing the GDP of the country. Nowadays, the demand for business loans is increasing; hence financial institutions are making it easier to avail funding for businesses. Here are few tips to tell you that how to pick the right "Business Loan" to achieve success.

TYPE OF LOAN: There are different types of business loan available in India for small businesses which are mentioned below:

• Working capital loan.
• Term loan.
• Machinery loan.
• A business line of credit.

So, to avail the benefits, you first have to decide about the type of loan you need. If you need to purchase new or upgraded machinery/equipment then you can opt for a machinery loan, if you need to pay out wages or want to expand your existing business then you can go with working capital loan. When you know about such options, these always work the best when you "Apply For Business Loan". Always research them one by one and opt for best suited at last.

THE RIGHT LENDER: When you are trying to plan for a loan, you will come across many lending institutions offering number of benefits. But if you really want to secure best option, it needs sometime. You need to research for various lenders by going through their websites, customer reviews on their portal. Always compare them on the basis of interest rates, quantum offered and tenure to repay the loan. ShubhBank is trending lending institution who provides Online Business Loan to fulfill all your requirements.

DOCUMENTATION: When you apply a loan, every lender will ask you about business's cash flow to ensure them for repayment. It is every borrower's responsibility to provide correct documentation to avoid rejection of loan application. Having a robust business layout showing the potential growth and profit can help you to get approved for loan. The other important factor to know is eligibility criteria. Try to opt a lender with minimum eligibility criterion as gathering all the required documents may be tough at that point of time. Some of the documents required are given below:

• Existing business details.
• Previous year's Income Tax Returns.
• Proof of identity- PAN card, address proof, voter ID etc.
• Last two years bank statement.
• Commercial and residential property documents.

At last, selecting a right business loan is important for every business's success. So be a smart, choose the best loan product available in the market and make an informed decision. Hence, a right financial partner can contribute to your growth in business.