Tag: coronavirus in india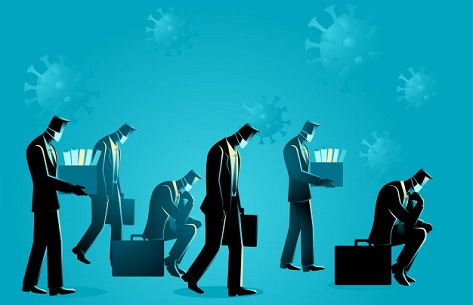 The coronavirus is spreading fast and has brought up a discomforting slowdown in everyone's life by some or other ways. It is essential to understand the magnitude of financial distress as the virus has pushed the financial markets into a tailspin. It is not just to stay healthy and safe medically but it would be prudent for every individual to look after their current savings, expenditures and emergency funds. Here, ShubhBank is proposing few tips to avoid the financial distress from "COVID-19 Outbreak" and to stay financially strong to ride out of the current turmoil. Let's have a look on them:

Build secondary sources of income: The surplus funds can be savior in this pandemic outbreak. Look out for part time work, preferably that could help you to overcome the financial crisis. One of the possible avenues could be register as a DSA at ShubhBank and utilize the quarantine time to generate the leads, getting the loans disbursed and earning high payouts to improve your finances.

Follow digitalization: Avoiding the crowd is the mantra to prevent yourself from getting infected by coronavirus. It is wise decision to use internet banking and apps to make payments. Also maintain some cash bundles at home safety vault to able to meet any emergency expenses.

Get an Insurance Policy: As we go with the recent studies of scientists, COVID-19 is here to stay for more than a year so it may be a wise decision to take a health insurance policy. Before purchasing any "Insurance Policy" ShubhBank aware you to keep a check on exclusions from medical cover and ensure the coronavirus related expenditure gets covered in policy or not.

Do not panic: If you have already made any investment for long-term goals then there is no need to worry to sell that asset as continuing such investments would not harm your financial health. Also, not rush to hoard basic commodities and contribute to society as a civilized citizen by taking required precautions.

Don't miss the credit bills: Avoid the miss management of your credit card bills and EMI payments as it could hit your credit score badly. As upon lockdown gets open and you might need any gold loan or personal loan from ShubhBank to avoid debt trap then there will be greater chances of your loan application to get rejected within a short time.

Invest the funds wisely: If you are planning to invest your money somewhere, it is advisable to check the share markets which are hit by the virus turmoil because investing in such sectors that are falling badly will let you face significant losses. Various sectors such as travel and hospitality may take long time to recover from the losses of this economic situation. At the end, it is always safe to prepare contingency plan for your office work as well as home to ensure the work continuity and take care of your loved ones in case you are out of action for few days.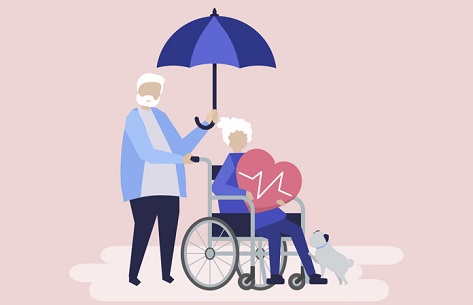 Nowadays, with an outbreak of COVID-19 all over the world, every individual have realized the importance of health insurance in their life. A "Health Insurance Policy" is a necessity of modern times as it provides you the financial protection in big medical emergencies or routine ailments. It has become priority that we simply can't live without blaming it on high rising healthcare facilities. A health insurance plan covers cost of an insured person's medical expenses in the hospital. As we know, health complications grows more as we grow older so it is better to start it at early age because most of the insurance companies charge lower premiums from the young. So choosing a right med claim policy can be a tough and mind boggling. Here are some essential factors to inform you why health insurance plan from ShubhBank is a great deal to reap the good benefits.

1) Co-Pay term: It is the fixed percentage of hospital bill you have to pay out from your own pocket. For instance, if your plan has a 20% co-pay clause, you have to pay Rs. 200 on a bill of Rs. 1000 and rest will be paid by insurer to the hospital. If you choose a no co-pay policy then you don't have to burn a hole in your pocket.

2) Coverage Duration: Most of the individuals do not require any medical assistance till the age of 40, so always choose a plan that provides you lifelong coverage. This way you can keep the financial worries far away when your health begins to deteriorate as your hairs grow grey.

3) Waiting Period: Be aware, the expenses related to your pre- existing disease will not be covered in policy from the day you buy the policy. In such cases, you have to wait for a specific period. Before you apply for "Health Insurance Plan" at ShubhBank, make sure to check the duration of waiting period to get covered for the ailment you are suffering from.

4) Rent of Room: The kind of room you get admitted in hospital matters incredible as your health insurance is concerned. Always check the sub limit on room rent because if you exceeded it, the insurer will end up reducing the sub limits for other medical expenses.

5) Pre and Post Medical Expenses: Pre medical expenses will cover all the series of medical tests of insured person before getting admitted to a hospital while Post medical expenses cover all the charges incurred by a person after getting hospitalized.

At the end, we can say that if you know your policy better, then there are greater chances of claiming benefits from your insurance company. Before you sign up for health insurance from ShubhBank, we advise you to read the terms and conditions carefully, check the list of inclusions and exclusions, compare the different policies offering different benefits and choose the right one that suits best to your requirements and make a wise move.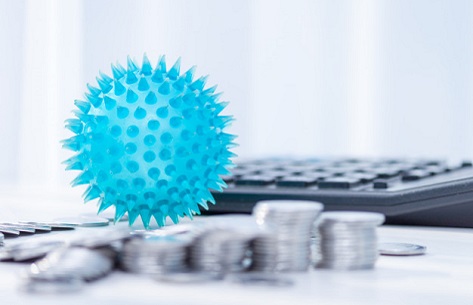 Nowadays, there is panic in air due to pandemic of COVID-19 and staying indoors is not only an effective way to remain healthy but it may also be a good time for financial security when all of us surely need it. However, all the individuals are facing downside of not being able to business or commute to workplace but there are some upsides of this isolation period. Generally, our life is fast paced that we forget to identify our monthly budget, so it is great time to embrace the isolation and make this a productive one. Here take a look upon how to keep check on your finances while staying quarantined while checking your monthly scenario.

Check Your Credit Report
Your credit report contains all the information about your Credit Card billings and loans. Moreover, it shows you the updated repayment history. By going through it, you'll figure out if you've been missing any Credit Card payments or loan EMIs. Also, reviewing your credit history every now and then will help you boost your CIBIL score and thereby increases your chances of loan approval in future.

Review Your Savings
Prepared a brand new plan to save money in 2020 so why not review how you've fared in the first quarter. It'll give you an insight into how realistic your plan is, and if required what changes you can make to it. Sometimes, plans sound great on paper but they don't pan out the same way in real life. If you find out any gap in your plan and fix it before you move ahead into 2020.

Reschedule Your Household Budget
As essentials are taking center stage during the lockdown, it's time to adapt your household expenditures to better suit the situation. Use this period to map out the general cash flow towards daily expenses. You might be already doing everything right in this regard, but it won't hurt you to review it for what it's worth.

Clear Your Credit Card Dues
If you've been paying your minimum monthly due towards your Credit Card bills, you may want to consider clearing all the dues because these plastic cards charge high interest rates which can cause your debt to grow big. You don't want to be in debt trap. If clearing your dues is not your style, you can always consider transferring your outstanding balance to a Personal Loan. This way, you'll be repaying your outstanding due at a lower rate of interest.

Forecast the Lockdown Savings
If you want to look up at the "Bright Side of this Lockdown" just try and lay out how much you're actually saving by not commuting to work place on a daily basis. Now it is the right time to optimize your savings and make this isolation work in the favor of your finances.

Well, it's a best time to review your finances. Do to the same what companies do during a recession like identifying weaknesses and improve accordingly.