Tag: corporate dsa online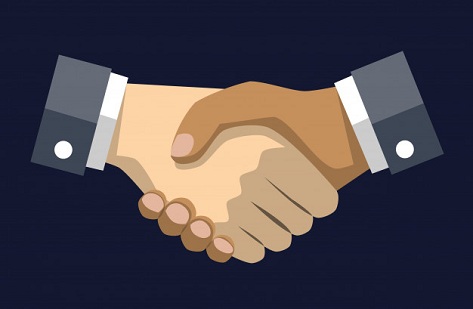 Ever you have been applied for a loan, not directly from bank or NBFC but through some agent? Have you wondered why this person is trying to get you secure a loan when you can do it by visiting a lending institute? Well for beginners it is not a scam, they are the people who help you procure a loan from a bank or NBFC are direct selling agents. They work to find potential borrowers for the organization they represent. To do so, they on look for loan seekers and these leads are then directed to the concerned bank or NBFC and the loan processing is taken forward. There is a process that needs to be followed when it comes to becoming a direct sales agent. Every lending platform has its own registration process. You can "Register As a Loan DSA" with ShubhBank in such common steps:

• Visit and submit your application to the branch or you can register online as well.
• You will ask to furnish some documents and they will be verified afterwards.
• If there is no issue with your background check, a registration agreement with the right stamp duty will be sent to you.
• Fill the required details, sign the agreement and submit it. Post this, DSA code will be issued to you.
• After receiving your code, you can start uploading loan documents.

Job duties of DSA

The loan DSA does not just get potential leads but there are some other responsibilities also:

• Procure the completed application form along with required documents from their leads.
• Conduct a preliminary check of all the provided documents and ensure that all papers are genuine.
• Upload these documents and the loan application form to track the status of approval.

Advantages of being Business Correspondent

• You can earn an additional income and the amount you earn will vary from loan to loan and lead to lead.
• You can run your business with zero investment with very little risk.
• You can enjoy the flexible working hours and have a benefit of working from anywhere anytime.
• There is no requirement of higher education to pursue this business partnership.
• You do not require any additional training as it is provided in-house by the lending institution.

Benefits of borrowers while opting a loan via DSA

• Any concerns related to loan queries you have can be quickly addressed by the loan agent.
• You will be provided with a wide variety of options to choose from when it comes to the financial products you are looking for.
• The loan DSA is available if you require any service after sale.

This type of employment can be enjoyed by every salaried or self-employed individuals, student or retired, independent worker or homemaker etc. a person just cannot wake up and start selling loans, you will have to register for it. If you are an Indian citizen, your age ranges between 21- 60 years and "Fulfill the Eligibility Criteria of Registering as DSA" at ShubhBank, you are heartily welcomed by us.
ShubhBank business partner program helps you in accelerating your business growth. Either you are a DSA, chartered accountant, insurance agent, financial advisor or any other professional who's hungry to grow; we'll connect your business to our goals that means for profits, innovation and success for you. So get associated with us to experience the business growth along with flexibility and transparency. We are efficiently growing in present market scenario giving you an opportunity to become more productive.

FEATURES OF THE PROGRAM

EARN MORE: As our institution is linked with reputed banks, so partnering with us will earn you smart commissions, faster collection and more working capital.

BELIEVE MORE: ShubhBank has dedicated customer relationship management system for managing all sale queries. You are provided with real time updates about your client's application as well as the payments.

WORK MORE: With our marketing tools, CRM support and accessible training material, you will grow as more effective, productive and influential individual when it come driving business.

KNOW MORE: Fill in the joining form either online or offline and we will get back to you and customize the partnership agreement to make a win-win situation for both of us.

ELIGIBILITY CRITERION FOR BEING A DSA (Direct Sales Agent)

Any individual with valid KYC is eligible for being a DSA. There are some pre-requisites needed for registration such as your name, mobile number, hometown and profession. After capturing the primary details, some documents are required in order to be verified in the system like aadhar card, PAN and some business related documents.

After registering and once your documents have been submitted and verified, you can start working with us. You can start giving leads as soon as you got registered. You can enjoy your payout in your bank account when the loan money of your lead has been disbursed. As per your performance, you can get working capital support to expand the business, smart payout circles, and vouchers from leading online websites.

BENEFITS OF BEING A DSA

Most of the individuals do not like to work under someone. We give you an opportunity where you can "Join DSA Partner Program". There are many of the benefits associated with it:

Be your own boss: Everyone wish to do something of their own and want to invest their time and effort that will give them more wealth. Being a Loan DSA with ShubhBank, you can enjoy working in flexible hours and generate more leads and earn more.

Free business set-up: You need a lot of capital and even a loan to "Start Your Own Business" but with our partner program, all you need to invest is your time, effort and communication skills.

Growth and remuneration: Being a DSA with ShubhBank helps you earn more profits with your clients itself. You get payout at the end of the each month and more leads converted means more payouts for you. We also help you in expanding your network, developing better communication skills and increasing your knowledge in loan sector.
While applying for a loan, person who help you procure a loan from bank or NBFCs are direct selling agents or DSA. They work as a referral agent for a bank or NBFCs to find potential customers for them. To do so, these agents will look for people who are in the market for loan. The leads are directed to the lenders and loan process is taken forward. For this lead, DSA is provided with a payout and its percentage depends upon the type and amount of the loan. This is a great way for every individual interested to "Become Our Partner" and to earn a little extra cash.

DUTY OF DSA

The duty of DSA is to get the potential leads and there are some other things that they do:

• They procure the loan application from their leads along with required documents.

• Verification of provided documents by borrower.

• Submitting the application and documents and providing their DSA code to borrower to trace their application back.

ADVANTAGES OF BEING A DSA

• You can earn an additional income and your earnings will vary from lead to lead.

• Working hours are flexible.

• You can "Start Your Own Business" with minimum cost with very little risk.

• Highly educated is not a requirement.

• The bank or NBFCs will provide you the general training.

Benefits that borrower get by opting loan through DSA

1. Any concerns about loan application or processing can be quickly and easily addressed by the loan agent.

2. He/she will provide you with a wide variety of options to choose from when you are looking for your desired loan product.

3. The loan agent is available if you require any service after sale.

HOW TO REGISTER AS A DSA

There is a process goes without saying that needs to be followed when you want to become adirect sales agent. It's not a matter of waking up one morning and start selling loans from a bank or NBFCs. You have to register for that. Every bank or lending institutes have their own set of registration process. These steps are very common listed below:

1. Submit your application to the lending institute either bank or NBFCs.

2. Pay, if there is any fee of that.

3. Once the fees have been made, you will be contracted by the bank or NBFCs and will be asked for certain documents.

4. After this, your documents will be verified and your credit history will be checked by a legal team.

5. If your background check goes well, a DSA registration agreement will be sent to you with the right stamp duty.

6. Fill all the details correctly, sign the agreement and submit it.

7. Then we will issue you a DSA code.

8. After receiving the code, you can start uploading loan documents.

There have been several people in the world, young or adults who are now tired of their jobs under the leadership of someone, so ShubhBank is giving you the opportunity to "Become Your Own Boss". The advent of DSA program have given the aspiring entrepreneurs an easy going way to earn quite handsome business payouts which led them to the path of successful entrepreneurship.