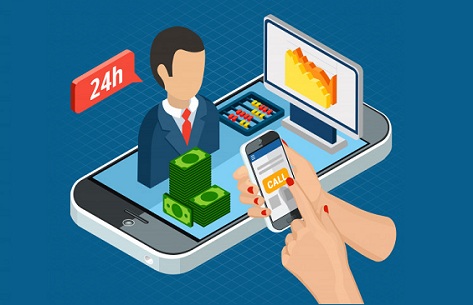 Nowadays, each and every sector is transforming and doing business through digitalization, whether it is a private firm or public, a great change is being seen from the past decade. Due to COVID outbreak, the last six months have been extremely crucial to survive in any business. Most of the businesses have leveraged the use of digital platforms to provide services to their clients at the comfort of their personal space. Everyone is competing these days, to serve the customers best through their online sites. Therefore, the financial sector is no exception here, almost every financial institution is providing online services to "Apply For Loan" or to make online payments, everything is getting quicker.

The lending sector is one of the few sectors which are running all the time. The financial institutions with digital lending platforms are making a difference in potential loan borrower's lives by providing loans in just a click of the button. The digitalization in lending has been growing and has become footfall for any customer before branch interaction. The automation process has made the digital adaption easy and there are many digital strategies that financial institutions are adopting which are listed below:

√ Online loan applications: Now, it becomes easier for loan seekers to fill online application forms, upload KYC documents and compare the loan schemes anytime and anywhere in a couple of minutes. It is unlike the conventional process where a personal was required to visit the banking or non-banking branch to "Apply For Loan Online". Once you get approved for the loan application, the loan disbursal would take few business days to get credited. With digital lending services, most of the things can be done online which reduces time and require less paperwork.

√ Privacy: Security is of severe importance for any financial institution to ensure customer data is safe by using significant technologies. Cyber crime is a greatest threat especially to lending sector where customers trust them for their money matters. Some of the key steps such as user authentication and secure infrastructure are taken to tackle privacy concerns.

√ Automated process: The manual intervention is eliminated by using significant softwares designed to handle documentation, KYC and other work making the process easier for both borrower and lender. Most of the banking and non-banking companies are automating their services which provide high accuracy.

√ Marketing: Companies are adopting the idea of email marketing, social media marketing and telecalling to reach out the potential customers. They are engaged in investing in online channels to create their brand image, to build a fan base and attract customers by online marketing strategies.

ShubhBank is one of the leading digital lending platforms that is making a difference in its customer's lives by offering online loans in the comfort of their homes. Serving the customers is the core value of ShubhBank and we always keen to bring trust among our borrowers to be a preferred choice for them. All the process related work can be done online by lessening the manual process.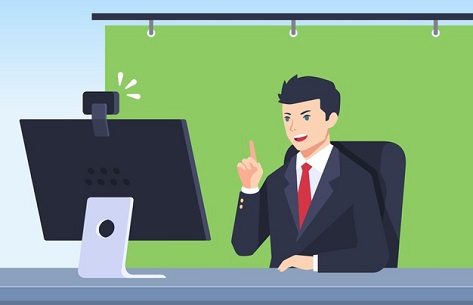 Among the COVID-19 breakdown, the demand of personal loans has been increased as the cost of living is increasing as well as the ease of availability makes it the best option among all other financial products. It is an unsecured loan and has great potential to meet your financial emergencies and provide you with the funds needed to make significant purchases. There are also some other reasons why people are preferring more Personal Loans nowadays. Let's have glance at those reasons:

Medical Urgency: There are few costs that protections plans don't cover related to health related crisis and these can mount quicker than one can imagine. In such cases, many people choose the Personal loan from ShubhBank to meet these costs. With the hiking prices of healthcare facilities, surgeries and major illness cost a lot.

Debt Consolidation: It is one of the most important reasons to secure a personal loan these days. Debt trap are common and everyone at some stage of life get debt trapped. However, personal loans are bit expensive due to high interest rates but they are way cheaper than credit cards which incur interest over 30%. It is also beneficial when you have to pay for more than one or two loans, in that case, you can repay all the pre- existing loans by taking "Personal Loan".

Improve Credit Score: A low credit rating always panic you as it affects your creditworthiness for future borrowing. Personal Loan is a great financial tool and individuals with poor credit score can take a small amount of this loan and timely repayment of this can boost their credit score but never default on the repayment as it can result in fall of credit score again.

Starting New Business: Getting approved for a business loan to start-up a new venture is a tough task. You have to meet certain criteria and have to submit piles of documents to qualify a business loan. Therefore, going for a personal loan is the best option as there is no restriction on the use of borrowed money.

Marriage Expenses: Our country is known for big fat wedding as people take this event on their financial status. It needs lakhs of money from costumes to catering, nowadays; shortage of money is not a big deal. As things are changing these days and availing a personal loan from ShubhBank is a best solution to that situation.
Purchasing Latest gadgets: Advanced mobile phones, new age home apparatuses and upgraded technology have turned out to be more extravagance than need. All these things make the personal loan a great choice to acquire your dream gadgets.

Today, the number of personal loan borrowers is increasing to greater extent due to certain obligations or may be dreams. But always be careful about borrowing as it is not a fun, you are bound to repay much more along with the interest rate. Always think wisely before borrowing and "Apply For Personal Loan" at ShubhBank whenever you are in dire need.