Tag: covid 19 lockdown india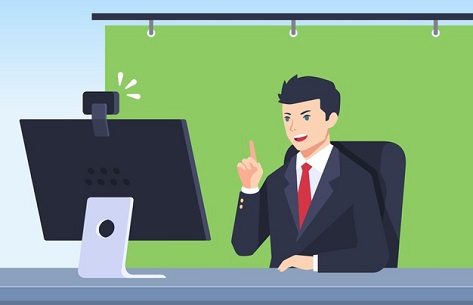 Among the COVID-19 breakdown, the demand of personal loans has been increased as the cost of living is increasing as well as the ease of availability makes it the best option among all other financial products. It is an unsecured loan and has great potential to meet your financial emergencies and provide you with the funds needed to make significant purchases. There are also some other reasons why people are preferring more Personal Loans nowadays. Let's have glance at those reasons:

Medical Urgency: There are few costs that protections plans don't cover related to health related crisis and these can mount quicker than one can imagine. In such cases, many people choose the Personal loan from ShubhBank to meet these costs. With the hiking prices of healthcare facilities, surgeries and major illness cost a lot.

Debt Consolidation: It is one of the most important reasons to secure a personal loan these days. Debt trap are common and everyone at some stage of life get debt trapped. However, personal loans are bit expensive due to high interest rates but they are way cheaper than credit cards which incur interest over 30%. It is also beneficial when you have to pay for more than one or two loans, in that case, you can repay all the pre- existing loans by taking "Personal Loan".

Improve Credit Score: A low credit rating always panic you as it affects your creditworthiness for future borrowing. Personal Loan is a great financial tool and individuals with poor credit score can take a small amount of this loan and timely repayment of this can boost their credit score but never default on the repayment as it can result in fall of credit score again.

Starting New Business: Getting approved for a business loan to start-up a new venture is a tough task. You have to meet certain criteria and have to submit piles of documents to qualify a business loan. Therefore, going for a personal loan is the best option as there is no restriction on the use of borrowed money.

Marriage Expenses: Our country is known for big fat wedding as people take this event on their financial status. It needs lakhs of money from costumes to catering, nowadays; shortage of money is not a big deal. As things are changing these days and availing a personal loan from ShubhBank is a best solution to that situation.
Purchasing Latest gadgets: Advanced mobile phones, new age home apparatuses and upgraded technology have turned out to be more extravagance than need. All these things make the personal loan a great choice to acquire your dream gadgets.

Today, the number of personal loan borrowers is increasing to greater extent due to certain obligations or may be dreams. But always be careful about borrowing as it is not a fun, you are bound to repay much more along with the interest rate. Always think wisely before borrowing and "Apply For Personal Loan" at ShubhBank whenever you are in dire need.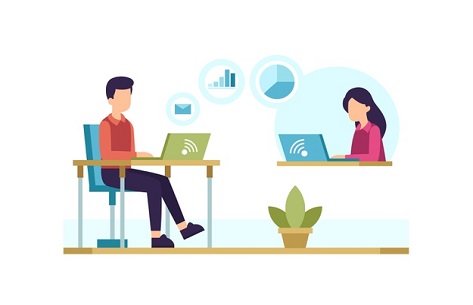 As per COVID-19 outbreak, the whole country gone self-quarantined which have given rise to the unemployment, dismantling your monthly budget and also flattened the daily wages. However, credit cards would be helpful in such scenarios but there is time where you need cash to pay and then you have to think about other options. In these times, people think of the loan that is easily available in their personal space with great features. So, the Gold Loan from ShubhBank is the right choice in such tough times. It is the only loan which doesn't require any income proof so there is easy schedule of EMI through this loan. Let us make you understand that how Gold Loan from ShubhBank services in COVID-19 lockdown to cut the crisis of cash.

HOW GOLD LOAN IS PROCESSED?
To secure a "Gold Loan" you have to pledge your gold ornaments as collateral in our financial institutions. The loan quantum will be the 75% of the market value of the gold and your EMI will be a low key as it is secured loan which could be easy to afford. When you repay the whole amount, you will get you assets back. A Gold Loan from ShubhBank can be availed by sitting at your desk in your home as we offer digital platform for lending but you have to visit a once to pledge your yellow metal. We will evaluate your pledged metal after verifying all the KYC documents. After evaluation, we will cater the loan according to your requirement, then you have to decide what loan quantum you need and decide the tenure in which you repay the entire loan money. Thus, the EMIs will be planned accordingly. If your loan gets approved, then the loan money would be transferred to your bank account within few minutes to few hours.

SOME OTHER LOAN YOU CAN OPT IN COVID-19 LOCKDOWN
As mentioned above, you can "Apply For Gold Loan" at ShubhBank in easy and simple way but there are few other financial products which could also be helpful to fund your needs that are discussed below:

Personal Loan: A Personal Loan from ShubhBank is one of the popular short term loans in the tricity. However, the rate of interest on this unsecured loan is high but if you are in need of immediate funds then it has no comparison. You can also avail it online at our website ShubhBank.com.

Loan against Insurance policy: If you are a policyholder, then you can apply for a loan against Insurance from ShubhBank. If you are in short-term crisis, then it can be an excellent alternative to the personal loan. The most advantageous thing is that you have the full tenure of policy to pay back the loan. However, you get this loan easily but if you default on premium or principal or on interest rate, you policy will lapse and insurer has right to recover the loan money from the surrender value of the policy. Therefore, plan your loan and EMIs accordingly.