Tag: covid-19 pandemic outbreak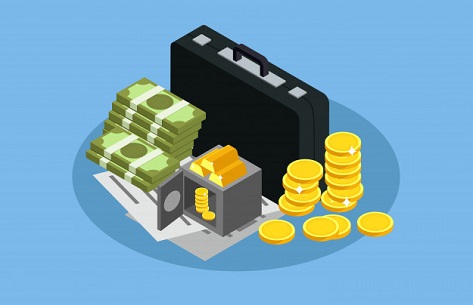 The income of most of the middle class families had squeezed due to job loss, pay cuts and undefined income resources with the closing of business amid Coronavirus pandemic lockdown, more and more individuals are opting for gold loan. Some people need cash to run their monthly expenses while others have to pay the bill. People are not applying or moratorium as it will end up in loan burden with the accumulated interest. Those who needed money for their survival are mortgaging their gold to arrange funds in shortest possible time. Now the lockdown has uplifted, people are searching for the lenders for gold loan to get cash in hand. There are some factors which have increased the demand of "Loan Against Gold".

Lower rate of interest: It is much cheaper to secure a gold loan than borrowing a personal loan and credit cards which costs huge and results in debt trap if not managed properly because the interest rate on personal loan and credit card ranges from 12 to 16% and from 15 to 30% per annum respectively. If the borrower is not able to repay the loan, it will end up in huge accumulated interest, stress and lastly, it can end up borrowing again to pay back the existing loan.

Surging of the gold price: Gold loans are easily available and comparatively cheaper and you can secure the funds in short time. Apart from such benefits, the huge surge in gold prices which make it more attractive and affordable. The domesticated gold prices have kept on rising sharply in last couple of months. The soaring prices in lockdown have unlocked huge value for gold mortgages for potential loan seekers who are looking for funds and since prices of gold at are at peak mortgaging their yellow metal which can get them the best of the price.

Increased LTV ratio: The gold loan lenders surged after RBI decided to ascend the permissible loan to value ratio (LTV) for loans against gold to 85% from 75%. This aspect of gold loan has made it favorable for individuals who are financially hit by COVID-19 pandemic and are looking for liquid funds to meet their requirements.

Instant processing: When you "Apply For Gold Loan" lenders evaluate it and credit the loan amount into your account and hold your metal until you repay it back. Nowadays lenders disburse the loan in few hours after you get approved for it and some of them have eliminated processing fees too.

Now when lockdown has been lifted, the gold loan sector is expecting an increase in demand for loans against gold as majority of middle class families are looking for liquid funds and working capital to push their businesses to normal which are hit by the corona virus pandemic crisis lockdown. Therefore, get in touch with ShubhBank for quick and hassle-free ways of getting a gold loan. Your gold will remain at secure place with lender throughout the tenure and you get it back, once you repay it back to the lender.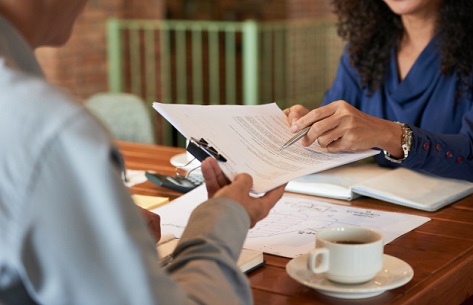 Have you ever thought what protects the rights of borrower and lender when a loan is sanctioned or what kind of issues they might face after lending or borrowing money without a contract? The loan agreement is a contract that binds people into some kind of restrictions and regulations to formalize a loan process. It is necessary before lending as well as borrowing money. There are so many types of loan agreements depending upon the type of loan by following the state and federal laws. In this article, ShubhBank gives you a complete guide to loan agreement and its working.

The agreement contains all the details regarding how much quantum has been loaned and the time by which the borrower have to pay back the secured money. Once the papers are signed, the borrower is obliged to pay the borrowed amount to the lender. It also prevents illegal or excessive repayment of interest rate, thus safeguarding the borrower's right when they "Apply For Loan". It mutually benefits both the lender and borrower as it assures the lender with guaranteed payback as well as assures the borrower with no hidden charges levied on the loan money. The agreement allows people to take legal action and save you in case of any discrepancy. It is always advisable to draft an agreement to stay at safe side while lending or borrowing the money. There are various sections penned in agreement and enlist as following:

BASIC INFORMATION: Each loan agreement has a section that enlists the details of borrower and lender. The details are listed about the person's full address, salaried or self-employed, its designation and the numbers of lenders and borrowers with a specified guarantor details in a separate section. At last, a section is included that specifies date and location of signing the loan agreement documents.

LOAN DETAILS: After listing the details of people involved in loan process, one must outline the specific details about transaction and payment information, the interest rate levied on the loan amount etc. In payment section, the details about EMI frequency are listed and also include the acceptable payment mode such as cash, net banking, credit card payment etc. In interest section, information regarding the type of interest rate is listed whether it's fixed or variable and the date from which the interest will accrue.

DEALING WITH A VIOLATION: If a lender has sanctioned the loan by taking collateral as a security against any "Loans In India" then make sure to mention the terms related to collateral in the loan agreement. Generally, secured loans have such section in the loan agreements mentioning details of the security agreement where for unsecured loans; one can omit this section from their documents. There is an additional provision in agreement which prevents the violation of the agreed norms. It can help the lender to recover the borrowed amount through legal action or by taking possession of assets in case the borrower defaults on loan payments.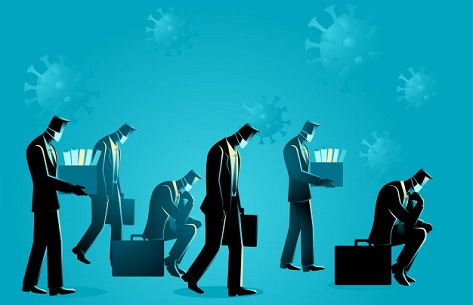 The coronavirus is spreading fast and has brought up a discomforting slowdown in everyone's life by some or other ways. It is essential to understand the magnitude of financial distress as the virus has pushed the financial markets into a tailspin. It is not just to stay healthy and safe medically but it would be prudent for every individual to look after their current savings, expenditures and emergency funds. Here, ShubhBank is proposing few tips to avoid the financial distress from "COVID-19 Outbreak" and to stay financially strong to ride out of the current turmoil. Let's have a look on them:

Build secondary sources of income: The surplus funds can be savior in this pandemic outbreak. Look out for part time work, preferably that could help you to overcome the financial crisis. One of the possible avenues could be register as a DSA at ShubhBank and utilize the quarantine time to generate the leads, getting the loans disbursed and earning high payouts to improve your finances.

Follow digitalization: Avoiding the crowd is the mantra to prevent yourself from getting infected by coronavirus. It is wise decision to use internet banking and apps to make payments. Also maintain some cash bundles at home safety vault to able to meet any emergency expenses.

Get an Insurance Policy: As we go with the recent studies of scientists, COVID-19 is here to stay for more than a year so it may be a wise decision to take a health insurance policy. Before purchasing any "Insurance Policy" ShubhBank aware you to keep a check on exclusions from medical cover and ensure the coronavirus related expenditure gets covered in policy or not.

Do not panic: If you have already made any investment for long-term goals then there is no need to worry to sell that asset as continuing such investments would not harm your financial health. Also, not rush to hoard basic commodities and contribute to society as a civilized citizen by taking required precautions.

Don't miss the credit bills: Avoid the miss management of your credit card bills and EMI payments as it could hit your credit score badly. As upon lockdown gets open and you might need any gold loan or personal loan from ShubhBank to avoid debt trap then there will be greater chances of your loan application to get rejected within a short time.

Invest the funds wisely: If you are planning to invest your money somewhere, it is advisable to check the share markets which are hit by the virus turmoil because investing in such sectors that are falling badly will let you face significant losses. Various sectors such as travel and hospitality may take long time to recover from the losses of this economic situation. At the end, it is always safe to prepare contingency plan for your office work as well as home to ensure the work continuity and take care of your loved ones in case you are out of action for few days.