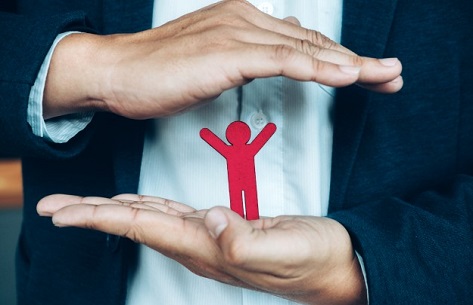 If this pandemic taught us anything, planning the finances and securing the health insurances would be at top of everyone's list. The situation has also opened up new prospects and new hardships. Therefore, all have to be prepared for all the challenges and surprises that 2020 has in store for you. The various insurance policies are always present to help you along the outbreak. However, you need to assess such policy requirements against the covers you have. There is a definite checklist to follow as health insurance is tremendously important and we have few rights here for you. Looking upon your policy, keep the few checkpoints for health insurance in your mind.

• Change in group health insurance plan: A majority of people rely upon employer provided insurance plans. Whether you rely solely upon it but you need to factor in any changes happened in group cover. To illustrate, if you have changed your job, check upon new clauses. If you feel insured sum is not appropriate, moderate the individual health insurance coverage accordingly.

• Modification to family: There is a great impact of births and deaths of your family members on your health insurance cover. So account for the family members when checking for the most appropriate "Online Health Insurance".

The principal aim of any life insurance policy is to provide the right amount of life cover and people you going to leave behind your death should not suffer financially. To ensure the best possible cover, you need to evaluate your current life situation. Here are some points to consider before securing any policy cover.

• Family members: If you are planning to get married in 2020 or are due to have a child, you need to expand your cover or if there has been a recent death of your family member, you may not need the large cover now. Life insurance policy requirements change with the changing life scenarios. Therefore, make the changes according to the situation.

• Reduction in responsibilities: If you are due to pay off your last home loan EMI or your child is graduating from college in 2020, you need to reassess your policy or your policy needs a revision. With the reduction of responsibilities, you don't have to maintain a very high life insurance plan. You can renew the policy and can select a lower cover that would suit your current requirements.

Hence it is a part and parcel of everybody's life, so evaluate your policy requirements that will make you able to get the right cover for you and your family members. If you have already secured any "Online Insurance Policy" then check your existing plan and make the changes accordingly. Always make sure that you are not paying any higher premium for a redundant cover. Keep the above mentioned points in your mind and tailor your health and life insurance plans according to updated requirements. Stay healthy and insured to beat the COVID-19 pandemic in all possible ways.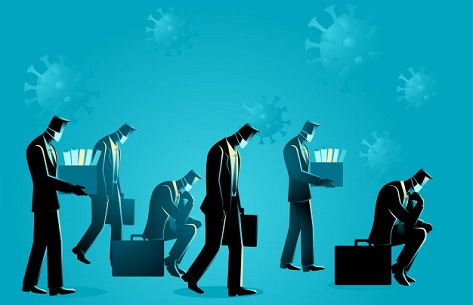 The coronavirus is spreading fast and has brought up a discomforting slowdown in everyone's life by some or other ways. It is essential to understand the magnitude of financial distress as the virus has pushed the financial markets into a tailspin. It is not just to stay healthy and safe medically but it would be prudent for every individual to look after their current savings, expenditures and emergency funds. Here, ShubhBank is proposing few tips to avoid the financial distress from "COVID-19 Outbreak" and to stay financially strong to ride out of the current turmoil. Let's have a look on them:

Build secondary sources of income: The surplus funds can be savior in this pandemic outbreak. Look out for part time work, preferably that could help you to overcome the financial crisis. One of the possible avenues could be register as a DSA at ShubhBank and utilize the quarantine time to generate the leads, getting the loans disbursed and earning high payouts to improve your finances.

Follow digitalization: Avoiding the crowd is the mantra to prevent yourself from getting infected by coronavirus. It is wise decision to use internet banking and apps to make payments. Also maintain some cash bundles at home safety vault to able to meet any emergency expenses.

Get an Insurance Policy: As we go with the recent studies of scientists, COVID-19 is here to stay for more than a year so it may be a wise decision to take a health insurance policy. Before purchasing any "Insurance Policy" ShubhBank aware you to keep a check on exclusions from medical cover and ensure the coronavirus related expenditure gets covered in policy or not.

Do not panic: If you have already made any investment for long-term goals then there is no need to worry to sell that asset as continuing such investments would not harm your financial health. Also, not rush to hoard basic commodities and contribute to society as a civilized citizen by taking required precautions.

Don't miss the credit bills: Avoid the miss management of your credit card bills and EMI payments as it could hit your credit score badly. As upon lockdown gets open and you might need any gold loan or personal loan from ShubhBank to avoid debt trap then there will be greater chances of your loan application to get rejected within a short time.

Invest the funds wisely: If you are planning to invest your money somewhere, it is advisable to check the share markets which are hit by the virus turmoil because investing in such sectors that are falling badly will let you face significant losses. Various sectors such as travel and hospitality may take long time to recover from the losses of this economic situation. At the end, it is always safe to prepare contingency plan for your office work as well as home to ensure the work continuity and take care of your loved ones in case you are out of action for few days.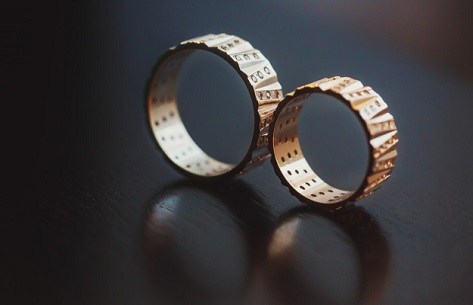 COVID-19 is creating a unique problem of funding availability. Banks or Financial institutions may be flush with liquidity but are unwilling to lending except to blue-chip borrowers. The old unsecured loans like personal loans are getting harder to come by and lenders are looking beyond mere credit scores. This has created a unique problem for individuals and small businesses struggling to raise money. One option that has emerged is gold loans.

As in this situation, we can say that life does not always move according to the plans. There are high and low in everybody's life and financial requirements may come up at any time. It may be emergency medical expenses, educational expenses, or investing the funds in existing business and many more. One should have funds in hand to meet them. The suddenness of fund requirements needs to be fulfilled, and the relatives or the friends may be unable to help, and one needs to take loans from banks and other financial institutions. It is a great option to consider "Gold Loan with ShubhBank" at a moderate interest rate.

Process of applying the loan
Getting a loan against keeping gold as collateral security is quite a simple process. One needs to pledge the ornaments biscuits, coins, bars, and any other material made of gold to the lending bank or the financial institution. This type of organization after scrutinizing the necessary documents and evaluating the ornaments by the experts decide on the amount of loan and approve it. The amount can be disbursed immediately through demand draft, cash or online transfer directly to the account.

Availing the loan
One can "Apply For Gold Loan Online" by visiting any of their desired bank or financial institutions website. The website of these banks and institutions provides all the details of taking a loan. One can get the hassle-free loan against pledging gold at a very moderate interest rate and an extended period of prepayments through monthly instalments. The process of taking a credit against them is entirely transparent and is quick and efficient.

However, one needs to visit the bank or the financial institute with the gold that is intended to be pledged so that the experts do a proper evaluation of the material and the amount settled. It needs to be done after the application is made online and the financial institute shows interest and reverts on the subject. The document for the title to be pledged for the loan should also be taken to the bank or the financial institution at the time for scrutiny and evaluation. Many of the financial institutions provide credit as high as 85% of the value that has been pledged. The gold pledged is entirely safe from any tamper or damage and one can get them back in the same form as at the time of pledging after clearing the amount and all other dues.

Overview
It is always better to take the loans to meet emergency needs and not selling them. Many institutions have opened their doors to provide loans keeping the gold as collateral security, and one can avail the can easily without wasting time.