Tag: current loan rates in india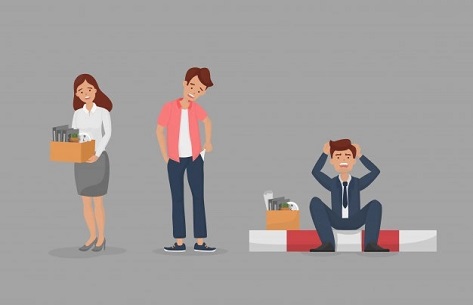 Every person has different notion of borrowing, some might consider it ok to borrow money for short term as well as long term goals whereas some might be strictly against any sort of borrowing. However, in certain situations of life, we have no other option than to avail a loan. The misconception about taking a loan is not good for your finances couldn't be ignored. The loans can help you in number of ways such a growing your business, get your child higher education; help you to buy your dream home or to invest in attractive business opportunity. However, if loan is not used correctly, it could trap you in vicious debt cycle. So here are some points listed in what circumstances you need to borrow money and there is no harm in it.

→ Medical Emergencies: An emergency can arise uncertainly, therefore, it is tough to be prepared if you are caught off-guard. If you don't have any medical insurance to cover your emergency, then borrowing money is inevitable. Several lending institutions offer personal loans to help you take care of medical emergencies without worrying about huge bills of the hospital. However, do check the terms and conditions of the loan before borrowing it.

→ Higher Education: If you are worried about child's future education, a loan against education could be an excellent option if you don't have adequate savings. Most of the banks and NBFCs in India provide education loan to help the children fulfill their dreams. The financial institutions not only offer the lower interest rate when you "Apply For Loan" but also have longer repayment period.

→ Expanding Your Business: If someone wishes to grow their existing business, borrowing money might be a best option, if you are short of funds in account to fuel your expansion. With the easy cash flow in operational units, you can grow your business by leaps and bounds which can lead to increased sales and higher profits. Therefore, have a robust business plan to reflect the lender that how you want to use the loan money to expand your business with minimal risk.

→ Consolidating existing loan: You have taken multiple loans in past years and unable to manage them, then gold loan might be a good idea to avail a loan with high amount to pay the existing loan. The gold loans are offered on lowest possible interest rate that can save you money if you are paying higher interest rates. It not only helps to consolidate the loans but also helps to manage your debts better.

Now we have touched upon few circumstances why people might borrow money. Before you "Apply For Loan Online" do your homework by comparing the different lenders on internet and keeping in mind the different aspects of loan that how much money you really need and how much money can you comfortable repay in a decided tenure. A loan can turn into messy financial challenge if you mismanage it, so beware of your deeds.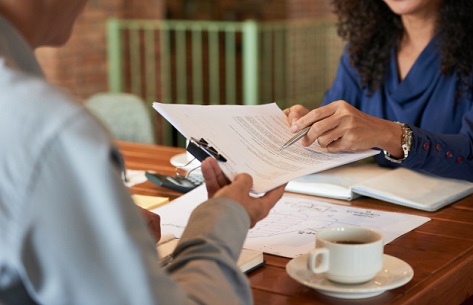 Have you ever thought what protects the rights of borrower and lender when a loan is sanctioned or what kind of issues they might face after lending or borrowing money without a contract? The loan agreement is a contract that binds people into some kind of restrictions and regulations to formalize a loan process. It is necessary before lending as well as borrowing money. There are so many types of loan agreements depending upon the type of loan by following the state and federal laws. In this article, ShubhBank gives you a complete guide to loan agreement and its working.

The agreement contains all the details regarding how much quantum has been loaned and the time by which the borrower have to pay back the secured money. Once the papers are signed, the borrower is obliged to pay the borrowed amount to the lender. It also prevents illegal or excessive repayment of interest rate, thus safeguarding the borrower's right when they "Apply For Loan". It mutually benefits both the lender and borrower as it assures the lender with guaranteed payback as well as assures the borrower with no hidden charges levied on the loan money. The agreement allows people to take legal action and save you in case of any discrepancy. It is always advisable to draft an agreement to stay at safe side while lending or borrowing the money. There are various sections penned in agreement and enlist as following:

BASIC INFORMATION: Each loan agreement has a section that enlists the details of borrower and lender. The details are listed about the person's full address, salaried or self-employed, its designation and the numbers of lenders and borrowers with a specified guarantor details in a separate section. At last, a section is included that specifies date and location of signing the loan agreement documents.

LOAN DETAILS: After listing the details of people involved in loan process, one must outline the specific details about transaction and payment information, the interest rate levied on the loan amount etc. In payment section, the details about EMI frequency are listed and also include the acceptable payment mode such as cash, net banking, credit card payment etc. In interest section, information regarding the type of interest rate is listed whether it's fixed or variable and the date from which the interest will accrue.

DEALING WITH A VIOLATION: If a lender has sanctioned the loan by taking collateral as a security against any "Loans In India" then make sure to mention the terms related to collateral in the loan agreement. Generally, secured loans have such section in the loan agreements mentioning details of the security agreement where for unsecured loans; one can omit this section from their documents. There is an additional provision in agreement which prevents the violation of the agreed norms. It can help the lender to recover the borrowed amount through legal action or by taking possession of assets in case the borrower defaults on loan payments.