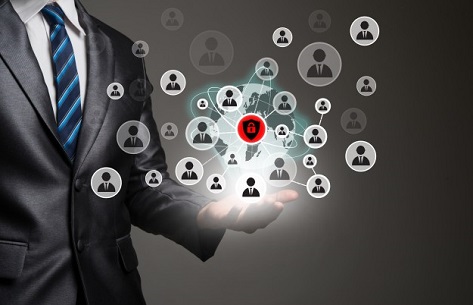 A direct selling agent or DSA is a business entity functioning as a referral agent for any financial institution. The duty of DSA involves finding potential customers for the lenders he/she represents. These agents will look for individuals who are seeking loan to fulfill their requirements and are provided with a payout for the efforts they put in. the payout is a fixed percentage of loan money which is a great way to add up in your existing earnings. Being a DSA with ShubhBank, you will get the liberty to source borrowers looking for different kind of loans anywhere in India. To know how to boost your finances amid lockdown being a DSA with ShubhBank, look our partnership opportunities and benefits.

ShubhBank is one of the leading lending platforms in India as our CRM system is integrated with multiple banks which can provide instant approvals and disbursals. Anyone from India between ages of 18-60 years can register as a loan partner with us. There are some benefits listed below associated with our DSA program:

• Higher payout slabs designed according to the financial product that you are selling.

• Sales support is always available by relationship management team.

• You are able to avail advanced features in CRM engine for the loan partners.

• Digital processing of leads is available in other Pan India locations.

• Loan selling agent is free to build their own connector network and manage their business.

• ShubhBank generates new opportunities for you which will come up time to time to increase your income.

An "Online DSA Registration" is available for most of the leading banks and ShubhBank is open for Personal Loan, Business Loan, Home Loan, Machinery Loan, LAP, Gold Loan and many more products. We will give you the opportunity to get higher payout amount, open access to multiple lenders and products on a single platform. There are few more fundamentals discussed below for being our business associate:


• Training: We have built consolidate products information at our website ShubhBank.com for learning purposes and to know the duties and responsibilities of being loan partner.
• Payout Cycle: We are committed for the faster process of payout to DSAs. Our technology based platform gives you a faster access in terms of login to disbursement of loan and the payout.
• DSA registration: It is very simple as you just need to fill application form and you will get CRM access, complete your profile by uploading KYC documents and you will be activated in next few hours.

ShubhBank aims at building trust and an opportunity for self- employment. We are stricken to our objectives and goals that should be accomplished by being all inclusive. We understand that no business grows by working alone, so we enjoy working with diverse kind of individuals. Therefore "Join as a DSA" in ShubhBank, start submitting leads online and applying for various loans as well as you will get the ease of growing financially on behalf of your client.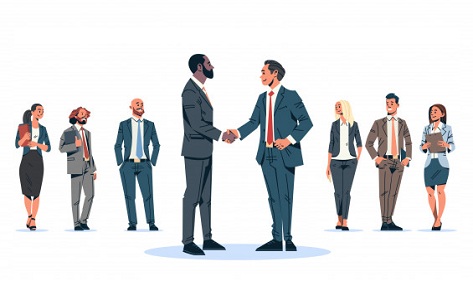 In our journey to bring good financing opportunity to all deserving small businesses, we consistently seek good partners who can help our borrowers get access to funds. If you are interested to be a "Business Associate" we would love to talk with you and seek ways to mutually benefit. ShubhBank help you to generate swift access to good borrowers thus giving you good returns with an excellent supporting service leveraged by technology. There are several reasons what entice you to be partner with ShubhBank.

• Earn High Payouts: Payout is the expected financial return for every case being disbursed by you. Our institution provides a generous ratio of incentives compared to other DSA's for all our partners who get their case disbursed. There is unlimited potential for earning thousands of bucks per month.

• Transparent Process: The process beginning from getting a file from the partners till the disbursement, all the operation under ShubhBank will be completely transparent for its partners. Our partner dashboard gives complete visibility and keeps your borrower applicants updated about their case in timely manner.

• Additional and Timely Earnings: Partnering with ShubhBank is a great way to earn great monthly income using the entire personal and professional network and making money outside of your routine job. The will be no delay in getting your payouts directly into your bank account after the completion of your loan disbursement and the return depends on your business done with us.

• Speedy Operation and Quick Disbursal: ShubhBank.com is a digital lending platform so our sophisticated partner relationship management helps you to succeed faster. The flow of operation will occur rapidly and there will be no delay when the required documentation is completely ready for the process of getting a loan.

• Grow your Business: Each borrower has different requirements that ShubhBank understands and helps with. We also provide Credit Consultation, CIBIL Check with the experts' advice from our efficient professionals.

• Nominal Paper Work: ShubhBank believes in paperless and hassle free approvals. We encourage our partners to send the borrower's documentation online to reduce the paper work. Our own digital platform is connected with various lenders and services which is completely paperless.

• Your unique Partner Affiliate Code and link: We provide a unique code for each of the partners under which their leads will be logged-in. you can also this code to your customers through which they can directly apply in ShubhBank for which we will you the credit.

• More Funding Product Options: We deal with various financial products that include Personal Loan, Business Loan, Home Loan and Used Car Loan. We also entertain Loan against Property, Gold Loans and Machinery loans. Therefore, we are one stop shop for all your financial needs.

• Confidentiality: The personal and professional detail of the customer stays with us as we know that the financial matters are sensitive.

To "Register For Partner with ShubhBank" please visit our website ShubhBank.com or feel free to call directly, if you would like to know more about our comprehensive as well as rewarding partnership program.