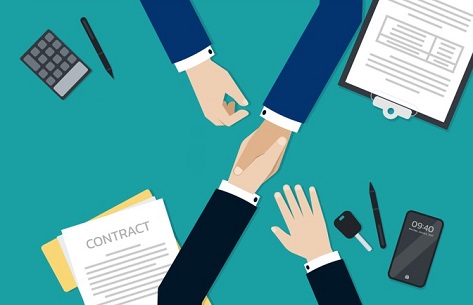 ShubhBank is a digital lending platform where you can look for and apply for instant and easy loans from all the leading banks. You can apply for business loan, home loan, personal loan, gold loan and many more with best possible interest rates and terms. We aspire to become country's best lending marketplace through profitable partnerships. To "Register as a DSA" (direct selling loan agent) with ShubhBank, you can visit our page ShubhBank.com to know our rewarding partnership program. There are top benefits for becoming our channel partner to source loan applicants which are mentioned below:

⇒ Smart Payouts: It is the financial return or monetary disbursement for every potential lead being processed by you. ShubhBank provides a generous amount of payouts to all our partners who get their lead processed. There is an unlimited potential for earning depending upon the loan amount you disbursed behind every loan case.

⇒ Transparency: The whole process from getting a lead from partners till the disbursal will be completely transparent for its associates. We give complete visibility and permit you to earn more and keep your loan seeker updated about their loan processing in real time. Our sales team can guide your customers to the great loan offerings to help them access the funds for their needs and financial growth.

⇒ Timely Earnings: As you "Become a Channel Partner" with ShubhBank, it gives you the opportunity to boost your monthly income using your network and generating funds outside of your regular job. We never delay the payouts once after the completion of your loan disbursal but the return depends upon the business you done with us and payment will be directly processed to your account.

⇒ Speedy Processing: ShubhBank is the leading lending platform powered by reputed financial institutions. Our partnership management helps you with the skills that help you succeed faster. The flow of loan processing is very speedy as there will be no delay to get a loan after the completion of pre-requisite documents and fulfilling the particular set of eligibility criteria.

⇒ Minimal Paperwork: We believe in paperless and smooth loan approvals and encourage our associates to send the files through online modes like email or whatsapp to reduce the piles of documents. We have our own online lending platform connected with various lenders which is completely paperless.

⇒ Unique affiliate code: Our institution always provides a separate code for each of our channel partner under which their cases or leads will be logged in. You can also send these links to your potential leads through email or message to check their loan processing in a mean time.

⇒ Massive Funding Options: We deal with innumerable financial product options such as personal loan, business loan, used car loan, loan against property, home loan, gold loan, machinery loan, business loan etc. depending upon the requirement of loan seeker. Thus, we act like a one stop solution for all the financial needs of our customers.

Therefore, to enjoy the top benefits of being our partner, feel free to join us by registering with us online. We can bring you easy access to potential borrowers thus giving you smart payout returns.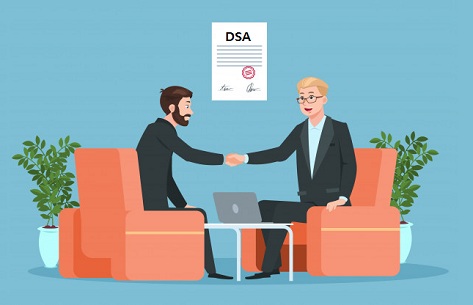 The role of DSA is almost same in every financial institution but when you apply for a loan selling agent for a particular lending institution, you have to go through a specific agreement that contains all the terms and conditions applicable. The loan agents are the one who connects a potential loan seeker to the lender, take care of the needed documentation for loan application forms, do fundamental evaluation and ensure that the submitted documents are in accordance with the guidelines of the particular lending institution. Here, we will discuss about what role does DSA play in loan processing and in its disbursal.

1. Applicability
The code of conduct for "LOAN AGENT" will be applicable to all the individuals employed by DSA who would be involved in marketing and distributions of the financial services of banks and NBFCs. If anyone fails to adhere with this requirement may result in permanent termination of the channel partner tie-up of the DSA with associated lending institution.

2. Tele-calling a potential borrower
A potential loan seeker has expressed his/her desire to take a product via lending website/branch or has been referred by another client or through the an existing customer of the associated bank who has given acceptance for receiving calls for the other services of the bank or NBFC.

3. Keep the secrecy of borrower's interest
The customer's privacy should be the first and foremost priority of the "DSA". If the borrower would authorize then any other individual/spouse/accountant/family member can be contacted.

4. Messages and contacting the borrower
DSA should make a call to the borrower only. However the customer is not available, a message may be delivered to him/her with the objective of getting the customer to call back or to check for a convenient time to call him/her again.

5. Misrepresentations are prohibited
The DSA cannot give misrepresentation of any offered service/product or about the bank and NBFC to the customer and can't make the false promises on behalf of the bank or any lending institution.

6. Contacting Etiquettes

Pre-call
1. Always make a call between office hours.
2. No calls if you figure out the do not disturb numbers.

During call
1. Give a brief introduction of yourself.
2. Seek a permission to proceed with your product and don't force if denied.
3. Try to talk in the language that is most comfortable to the customer.

If a loan seeker plans to buy the financial product:
1. Confirm the next call with customer.
2. Provide your contact number if anyone ask for it.
3. Gratify the customer for giving his/her valuable time.

7. Do not accept any bribe
DSA must not accept any kind of bribe offered by the customer. She/he must inform about this act to the management.

8. Few precautions to be taken

DSA should:
• Respect the privacy of customer.
• Do not intrude the client's office/residence without his/her permission.
• Take care of borrower's requirements.
• Maintain a healthy and professional relationship.

9. Handling the letters
DSA should follow the prescribed format assigned by the particular lending institution.