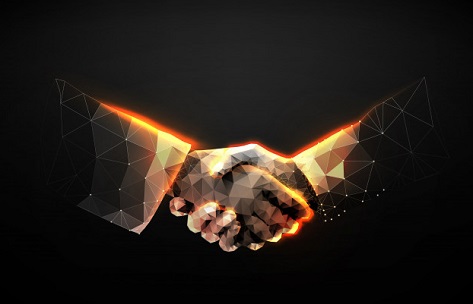 A "Loan DSA" is a direct selling agent who works as a referral agent for any lending institution. The job responsibility of a DSA is to identify and find a potential loan seeker for the particular lending institution that they represent. In order to carry out his/her duties, DSA will find the potential borrowers and then redirect them to the concerned lender and then loan processing is carried forward. A lucrative payout is paid for the services to the individuals who are looking for extra earnings being a direct selling loan agent.

Business opportunities for Loan DSA
Nowadays, there has been a great demand for various types of loan from the loan seekers in our country. It has also been found that the number of loan seekers is increasing rapidly to avail different kind of loans such as home loan, personal loan, business loan etc. as compared to the last two decades. Within the trend of technology, the entire lending sector is shifting online. Moreover, the hectic schedule of individuals has made them to apply for loans online rather than walking into a respective branch.

In addition to that, there has also been reported that the Fintech companies are growing rapidly by offering convenient loans to borrowers by making the process online or offering the DSA services who can connect potential customers with lenders to get the best deal. You can easily succeed in the financial market by adopting proven sales techniques and winning loan strategies.

Benefits of being Loan DSA
There are number of benefits that one can exploit while being a direct selling loan agent which are mentioned below:

• You can be your own boss irrespective of your current occupation to earn extra income.

• You would have an opportunity to become an entrepreneur without any additional costs and unnecessary risks.

• You should be free of any time constraints as you can choose the working hours as per your flexibility.

• Being a DSA provides you an excellent opportunity to maintain good social network which in turn can become a source of consistent income in long run.

• You will be rewarded with attractive payouts as well as incentives after executing the loan disbursal for potential lead.

• You will get recognition of an associate channel partner of a reputed financial institution offering various kinds of loans across the country.

How to register as Loan DSA?
There is a simple process that you have to follow to "Register as a Loan DSA". Several banks and NBFCs have their own registration process which is mostly common and the steps are mentioned below:

• Fill the registration form either online or offline with any financial lender of your choice.

• Once your application gets approved, you will be contacted by that financial organization and would be asked to submit certain documents.

• After the verification of your papers, you will be able to sign the DSA registration agreement.

• Further, a DSA code will be generated for you and then you can start working with particular lending institution to earn lucrative payouts.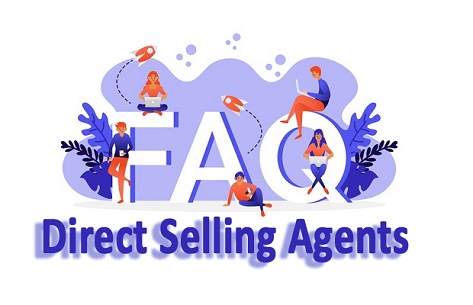 Who can apply as a Direct Selling Agent?
A person who is interested and have knowledge of financial products and desirable to work in public dealing with a good communication and convincing skills can "Apply as a DSA" with bank or NBFC.

What are the benefits for a financial institution to keep DSA?
There are number of benefits in appointing a loan agent.
• It makes the local approach easier.
• DSAs shortlist the potential customers.
• Common people become more aware about the financial products offered by lending institution.
• Loan seekers through DSA are easy to be addressed as DSA has performed preliminary verification and registered the needs of the client.

How does a DSA approach the customer?
DSA cannot directly approach someone who's a potential customer but if individual is referred to DSA through someone or he/she himself presents a desire to avail the financial product to the loan agent.

How a DSA earns?
The lending institution offers a fixed percentage of incentive to the direct selling agent on each product sold by him/her to a client. Therefore, every potential loan seeker is an earning opportunity for the DSA.

How can an individual attach with a lending institute as a DSA?

To "Become a DSA" a person needs to follow given steps:

• Search for a genuine financial institution to work as a DSA depending upon factors such as payouts, working hours, targets etc.
• "Register as a DSA" by submitting your application to the institution.
• Provide all the needed documents required by bank/NBFC and wait for the verification.
• Past credit report shall also be considered.
• Once you met the eligibility criteria and all your records are up to the mark, the institution will send you an agreement for DSA with a stamp duty.
• The applicant needs to return the duly fill form to the bank/NBFC if he/she agrees to all the terms and conditions as per the agreement.
• Then after DSA code is generated by lending institution which is used by candidate as an ID for all future settlements.

What are the uses of DSA code?
This code is used by DSA in all the documents submitted on behalf of a customer as well as it is tracking number for the loan agent to track the progress of loan application.

Why the DSA and financial institution relationship is symbiotic?
This relationship is considered to be symbiotic in nature because of the benefits provided to each other while coexisting in a system.

Benefits offered by the DSA to lending institution:
• DSA makes the people more aware about the financial products of the bank/NBFC; he/she is attached to.
• DSA saves a lot of time of the lenders as the preliminary verification of documents is performed by him/her.
• DSA keeps constant eye on competitor products giving a better idea to the lending institution about new market trends and requirements.

Benefits offered by bank/NBFC to a DSA:
• Regular trainings and workshops for DSAs to increase their product knowledge.
• It gives the DSA a good source of income without working for full time.