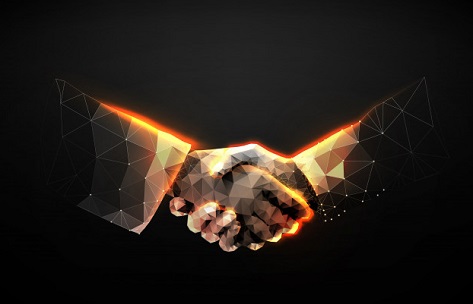 A "Loan DSA" is a direct selling agent who works as a referral agent for any lending institution. The job responsibility of a DSA is to identify and find a potential loan seeker for the particular lending institution that they represent. In order to carry out his/her duties, DSA will find the potential borrowers and then redirect them to the concerned lender and then loan processing is carried forward. A lucrative payout is paid for the services to the individuals who are looking for extra earnings being a direct selling loan agent.

Business opportunities for Loan DSA
Nowadays, there has been a great demand for various types of loan from the loan seekers in our country. It has also been found that the number of loan seekers is increasing rapidly to avail different kind of loans such as home loan, personal loan, business loan etc. as compared to the last two decades. Within the trend of technology, the entire lending sector is shifting online. Moreover, the hectic schedule of individuals has made them to apply for loans online rather than walking into a respective branch.

In addition to that, there has also been reported that the Fintech companies are growing rapidly by offering convenient loans to borrowers by making the process online or offering the DSA services who can connect potential customers with lenders to get the best deal. You can easily succeed in the financial market by adopting proven sales techniques and winning loan strategies.

Benefits of being Loan DSA
There are number of benefits that one can exploit while being a direct selling loan agent which are mentioned below:

• You can be your own boss irrespective of your current occupation to earn extra income.

• You would have an opportunity to become an entrepreneur without any additional costs and unnecessary risks.

• You should be free of any time constraints as you can choose the working hours as per your flexibility.

• Being a DSA provides you an excellent opportunity to maintain good social network which in turn can become a source of consistent income in long run.

• You will be rewarded with attractive payouts as well as incentives after executing the loan disbursal for potential lead.

• You will get recognition of an associate channel partner of a reputed financial institution offering various kinds of loans across the country.

How to register as Loan DSA?
There is a simple process that you have to follow to "Register as a Loan DSA". Several banks and NBFCs have their own registration process which is mostly common and the steps are mentioned below:

• Fill the registration form either online or offline with any financial lender of your choice.

• Once your application gets approved, you will be contacted by that financial organization and would be asked to submit certain documents.

• After the verification of your papers, you will be able to sign the DSA registration agreement.

• Further, a DSA code will be generated for you and then you can start working with particular lending institution to earn lucrative payouts.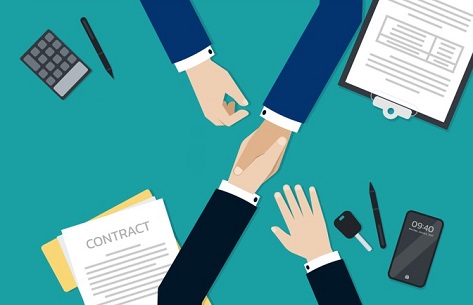 ShubhBank is a digital lending platform where you can look for and apply for instant and easy loans from all the leading banks. You can apply for business loan, home loan, personal loan, gold loan and many more with best possible interest rates and terms. We aspire to become country's best lending marketplace through profitable partnerships. To "Register as a DSA" (direct selling loan agent) with ShubhBank, you can visit our page ShubhBank.com to know our rewarding partnership program. There are top benefits for becoming our channel partner to source loan applicants which are mentioned below:

⇒ Smart Payouts: It is the financial return or monetary disbursement for every potential lead being processed by you. ShubhBank provides a generous amount of payouts to all our partners who get their lead processed. There is an unlimited potential for earning depending upon the loan amount you disbursed behind every loan case.

⇒ Transparency: The whole process from getting a lead from partners till the disbursal will be completely transparent for its associates. We give complete visibility and permit you to earn more and keep your loan seeker updated about their loan processing in real time. Our sales team can guide your customers to the great loan offerings to help them access the funds for their needs and financial growth.

⇒ Timely Earnings: As you "Become a Channel Partner" with ShubhBank, it gives you the opportunity to boost your monthly income using your network and generating funds outside of your regular job. We never delay the payouts once after the completion of your loan disbursal but the return depends upon the business you done with us and payment will be directly processed to your account.

⇒ Speedy Processing: ShubhBank is the leading lending platform powered by reputed financial institutions. Our partnership management helps you with the skills that help you succeed faster. The flow of loan processing is very speedy as there will be no delay to get a loan after the completion of pre-requisite documents and fulfilling the particular set of eligibility criteria.

⇒ Minimal Paperwork: We believe in paperless and smooth loan approvals and encourage our associates to send the files through online modes like email or whatsapp to reduce the piles of documents. We have our own online lending platform connected with various lenders which is completely paperless.

⇒ Unique affiliate code: Our institution always provides a separate code for each of our channel partner under which their cases or leads will be logged in. You can also send these links to your potential leads through email or message to check their loan processing in a mean time.

⇒ Massive Funding Options: We deal with innumerable financial product options such as personal loan, business loan, used car loan, loan against property, home loan, gold loan, machinery loan, business loan etc. depending upon the requirement of loan seeker. Thus, we act like a one stop solution for all the financial needs of our customers.

Therefore, to enjoy the top benefits of being our partner, feel free to join us by registering with us online. We can bring you easy access to potential borrowers thus giving you smart payout returns.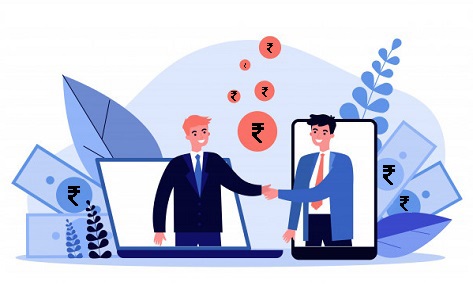 A direct selling loan agent (DSA) is responsible for connecting the potential loan seekers to the direct lenders. They endorse and explain the various lending services offered by respective financial institution and look out for the documentation process. He/she is also committed to carry out fundamental checks and make sure that the submitted or the uploaded documents are in accordance with the guidelines laid down by the particular bank or NBFC, they are working for.

The direct selling agent (DSA) finds potential individuals seeking a loan for the financial institutions in the form of leads which are forwarded to the respective lender for further proceedings. The hard work of the loan agent is rewarded in the form of commission or a payout. It is primarily a percentage of disbursed loan quantum availed with every successful lead. This is the great way to earn extra along with your primary job as it offers flexible hours for working. There is an easy set of procedure for "DSA Registration" that a person has to adhere to become loan agent.

Here are some easy online steps that are followed in the registration process:

√ Visit the website of particular financial institution and fill the registration form online.

√ You will be asked for certain documents and basic personal information for identity.

√ When your background check gets verified, you will be allowed to enter into a DSA agreement.

√ Before signing the agreement, fill the requested details and submit them.

√ The DSA code will be generated for you after you get registered successfully.

√ You can embark on work as a DSA officially once you get the license or code.

Once you have registered successfully and obtained DSA code, you will be provided with training by the financial institution. If you want to work with our firm ShubhBank, then you can sell loan products from leading banks and financial firms. You will learn how to secure the verified leads and to process them. You should have great communication skills in order to convince a loan seeker that why a particular product is best for them which will brings you more commission. You will perform the assigned duties well, once you are aware of working style taught to you during the training process.

It is the unique model for thousands of people to get business opportunity in their registered locations. It brings you the opportunity to earn exclusive income and to grow yourself professionally and transparently. Some of the benefits associated with this model are listed below:

√ Higher payout slabs.
√ Digital payouts.
√ Build own network.
√ Grow your business.
√ Flexible timings.

If you want to become a loan selling agent (DSA) "Apply For DSA Registration" to fulfill the dreams of earning more. It is easy to become a channel associate with ShubhBank and start working as loan agent. Here, educational qualification is not a pre-requisite; you just need to have an urge to excel in the sale of loan services such as home loans, personal loan, gold loan and many more.