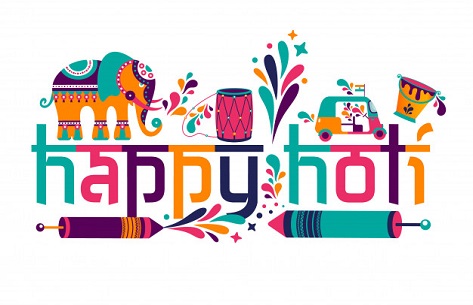 Spring has brought the most awaited festival for us, Holi time! It is the festival which all has waited for to enjoy together with family and friends. People find time from their hectic schedule to celebrate the occasion with colors on faces and love in heart. The festival signifies the triumph of good versus evil and importance of enjoying the color of diversification. It also teaches some financial lessons as it signifies the victory over evil; similarly, financial burden is the evil of life.

To make our life happier, financial independence is more important to enjoy the festival of colors. One has to sow the seeds to experience the financial freedom and we are discussing some of the tips that will help you to reconnect and celebrate the togetherness and love with your near and dear ones.

Spend within your budget: This tip will have a huge importance to financial plan of any individual. Most of the people relate their financial freedom to earn money on their own which could be partially good but the crucial thing you need to know, how to spend that money to build a financial cushion for you by spending less than you earn.

Save for an emergency: One has to save money to create a wealth by channeling their savings into emergency funds as the financial assistance is much needed in emergency situations. However, you can consider your family and friends to assist you in such tough times but you should always have some backup plan of your own. Creating an emergency fund can truly make you financially independent.

Keep an eye on your finances: You will be amazed to know that a little far knowledge can give you a clear path towards setting up the financial goals. Therefore, it is necessary to understand the mechanics of finance and current money trends which can make you jump for joy on the thought of money, so look for the ways to stay updated.

Make a list of your goals: It is good to break down your long term goals and set target figures and dates. By doing so, you would stay focused and keen. It will also assist you towards your end goal of achieving the true financial freedom. Once you have written goals in front of your eyes, you will get a fair idea of what you want to achieve out of it. Plan to meet your goals by understanding the deadlines.

Do not forget to enjoy: Do not get so lost in your work and making out your future plans that you forget to spend the time on yourself and to connect with family and friends on festivals. The festival of colors demands low expenses as costs, it can actually be a good stress buster and help you to rejuvenate yourself and revisit your goals with a renewed zeal. Hence, do not forget to splash the colors on others and to diversify your finances to play safe and yield more returns by minimizing the risks.

Happy Holi!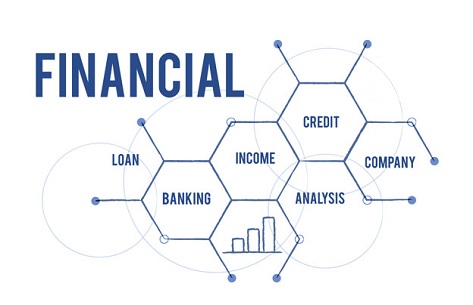 Nowadays, finance is one of the most significant aspects of every individual's life that includes managing the finances, achieving financial goals, fulfilling financial requirements, family security, investments for retirement and last but not the least is saving. All these aspects depend upon one's income, expenses, lifestyle and financial priorities but to achieve all this, you need one common thing i.e. financial planning. If you are already working on it and still can't see any noticeable change then it's high time to rectify your mistakes and layout the financial planning once again in 2021 to see your money growing.

Here are some of the corrections that you should make in your finances:

♦ Don't let your money lie in savings: It is very common among people that they let their money lie in their savings account and proud of that which makes no sense at all. The fact is that money can't grow sitting idle in savings account as it loses its value as inflation rates are higher than the interest it makes. If you invest your savings in other portfolios it can give you higher returns than interest rates give you annually. Keep in mind to choose your investment plan properly, as wrong decision can end up in loss.

♦ Plan a budget for investment: Till the time, you might have heard about laying out a monthly budget but to reach financial success, it is very important to plan an investment budget and it starts with evaluating your monthly expenses and savings. Always create an investment budget in such a way that the maximum saved funds are used to create more wealth. Ensure yourself not to invest all your savings as you may need some of them in emergency situations.

♦ Never get tempted by stock market: However the stock market yields biggest returns but it is advisable not to invest all your funds there because it can be quite risky sometimes which can cause you a huge loss. Therefore, to be on safer side, you should invest a minimum amount even after doing proper research. You should never get tempted to see others profit as most of the losses go unnoticed.

♦ Do a proper research and understand: Anyone who is a beginner, they shall take a time to learn about investment and its profits and losses. One should search for better investment options as per their requirement and investing capabilities. Many people are willing to invest but are unaware of using the funds in right way. Thus, before investing in any plan, it is crucial to know the performance of that portfolio in past years, offered interest, risk tolerance and investment amount allowed under that plan. It is always good to keep in mind the future scenarios and present requirements before starting the investment.

Hence, it is important to analyze your finances before planning your investment. Making an investment budget is one of the starting steps which every individual should include in their financial planning to reap maximum benefits. Never invest your money in one place and try to diversify your investment for better results.