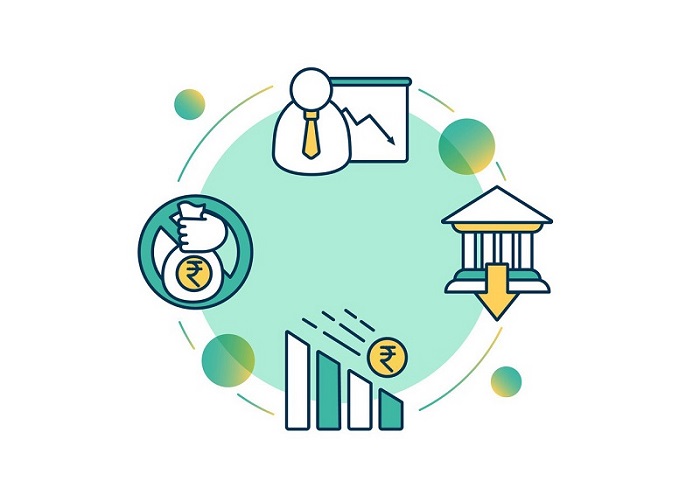 Many of us are not able to fulfill their dreams with our savings; therefore people turn to financial tools such as loans or credit cards. These loans can fulfill all your needs whether for buying a home, vehicle or those who want to pay for higher education or wedding. One just thinks of his/her needs and lending market has a customized offer for you. There are number of secured or unsecured loans which are easily available in market and apply for a loan.

Nowadays, loans are easily accessible and majority of people are able to take the advantages of these financial tools. However, your eligibility helps you to avail any kind of loan but it's more important to manage the loan repayments as it has a huge impact on your credit history. Here, we have listed down some of the tips to manage your loan payments easily.

Create a budget: Before you "Apply For Loan" work out on your financial planning. Always make yourself sure of debt to income ratio and savings to pay the monthly installments. It is of great importance to scrutinize the terms and conditions of the loan that it doesn't impact your credit score and you have to shell out more money than your earnings. Hence, do a proper search and stick to your budget plan and get a loan accordingly.

Timely payments: It is really important to make regular repayments to make your loan journey stress free and joyous experience. Never let your repayments to pile up as it will only accumulate additional costs such as penalty and have an adverse effect on your credit history. Loan repayments should be your top priority to have a good financial health. When you can't remember the due dates of loan EMI's, set out an auto debit facility for repayments.

Prioritize high interest loans: The loans which have long tenure are always opted for lower rate of interest where as short tenure loans charges you high rate of interest. It is always advisable to pay off the loans that have higher interest as it will help you to reduce the debt burden. You can also take the advantages of tax deduction on some loans.

Seek some financial advice: After following such tips, if you are still unable to manage your loan repayments and getting into a debt trap, then I's a high time to seek an advice from financial expert. He/she will guide you through all your financial worries and offer you a credible advice and remedies to lower down your debt burden. These experts may charge you some fees but saves you a lot of bucks.

These financial solutions are meant to help you in fulfilling your requirements whether you "Apply For Loan Online" or offline and repaying your loan EMIs on time can make your loan journey more fun for you. It is important to inculcate some financial discipline to take benefits of these wonderful and easily accessible financial tools that make your present and future easy and enjoyable.