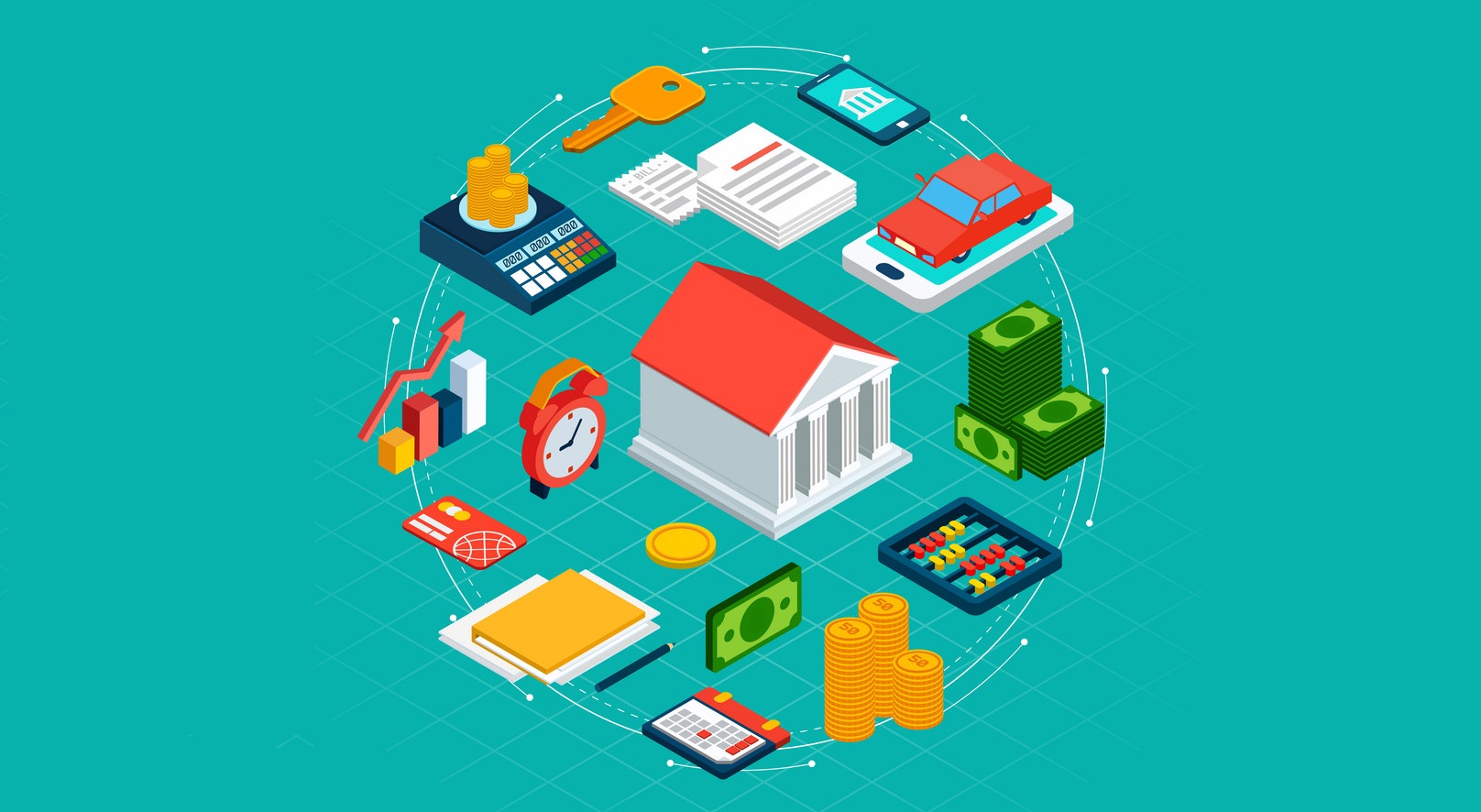 Nowadays, living expenses in the modern world can be a burden on your wallet because of sky rocketing prices of goods and services and it is hard for a salaried individual to sustain on monthly earnings only. Financial crunch can hit you anytime without a warning, so it is important to have enough funds to handle these unexpected expenses.

Either it is a medical emergency or working capital requirement, loan from ShubhBank can rescue you from this stress. You might be worried about the time consuming process of getting loan but with our institution you can "Apply For Loan" with a minimal documentation and get disbursal in less than 2-3 business days.

It would be a complicated for the borrower to zero in on a perfect lender as some lenders have stringent eligibility criteria as well as charge high rate of interest. To avoid the need of piles of paper and to enjoy the low cost borrowing, one can rely upon ShubhBank as it provides lots of benefits while fulfilling your financial needs. Let's read out the listed points:

→ Budget friendly loan: Our lending institution provides a user friendly platform to avail any financial product or service. You can also apply for a specific loan online from your smart phone or laptop at our website. If you meet all the eligibility criteria, your loan gets approved instantly by our bank.

→ Lesser documentation: The loan solutions from our institution provide the desired loan quantum with minimum hassle and less paperwork. A potential borrower has to submit or upload the basic documents such as Aadhar card, income proof, residence proof, credit score etc. while getting a loan.

→ 100% safe and secure: Our whole loan process whether it is online or offline, is 100 percent safe. The primary concern of ShubhBank is to keep the borrower's information safe and secure. We are known as trusted platform that provides fast and secure loan procedure for their customers. The loan executives in our firm keeps your personal and bank details encrypted.

→ Fast disbursal: We value your time and understand your urgency, so try to disburse the loan as early as possible. Our loan solutions are processed within 1-2 business days making ShubhBank the first choice of every borrower in need of urgent funds. One can "Apply For Loan Online" while sitting in their personal space. Therefore, if you have great credit rating, the loan amount is disbursed within 48-73 hours without any hassle.

ShubhBank has an aim to offer financial help to all the needy borrowers in a smarter and convenient way. So, valuing your efforts and time, we provide you a fastest access to our funding option at our branch as well as on digital platform. The whole loan process at our lending institution is stress free and you going to have seamless experience.

We assure you that you will not find a platform like us where you can avail a wide range of financial tools and services to meet up your financial urgencies. So, don't waste time in wait. Visit us or apply online for the required loan at attractive rates of interest.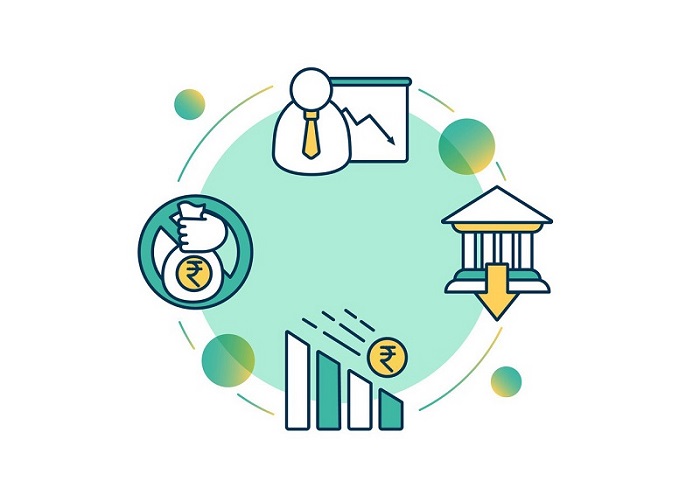 Many of us are not able to fulfill their dreams with our savings; therefore people turn to financial tools such as loans or credit cards. These loans can fulfill all your needs whether for buying a home, vehicle or those who want to pay for higher education or wedding. One just thinks of his/her needs and lending market has a customized offer for you. There are number of secured or unsecured loans which are easily available in market and apply for a loan.

Nowadays, loans are easily accessible and majority of people are able to take the advantages of these financial tools. However, your eligibility helps you to avail any kind of loan but it's more important to manage the loan repayments as it has a huge impact on your credit history. Here, we have listed down some of the tips to manage your loan payments easily.

Create a budget: Before you "Apply For Loan" work out on your financial planning. Always make yourself sure of debt to income ratio and savings to pay the monthly installments. It is of great importance to scrutinize the terms and conditions of the loan that it doesn't impact your credit score and you have to shell out more money than your earnings. Hence, do a proper search and stick to your budget plan and get a loan accordingly.

Timely payments: It is really important to make regular repayments to make your loan journey stress free and joyous experience. Never let your repayments to pile up as it will only accumulate additional costs such as penalty and have an adverse effect on your credit history. Loan repayments should be your top priority to have a good financial health. When you can't remember the due dates of loan EMI's, set out an auto debit facility for repayments.

Prioritize high interest loans: The loans which have long tenure are always opted for lower rate of interest where as short tenure loans charges you high rate of interest. It is always advisable to pay off the loans that have higher interest as it will help you to reduce the debt burden. You can also take the advantages of tax deduction on some loans.

Seek some financial advice: After following such tips, if you are still unable to manage your loan repayments and getting into a debt trap, then I's a high time to seek an advice from financial expert. He/she will guide you through all your financial worries and offer you a credible advice and remedies to lower down your debt burden. These experts may charge you some fees but saves you a lot of bucks.

These financial solutions are meant to help you in fulfilling your requirements whether you "Apply For Loan Online" or offline and repaying your loan EMIs on time can make your loan journey more fun for you. It is important to inculcate some financial discipline to take benefits of these wonderful and easily accessible financial tools that make your present and future easy and enjoyable.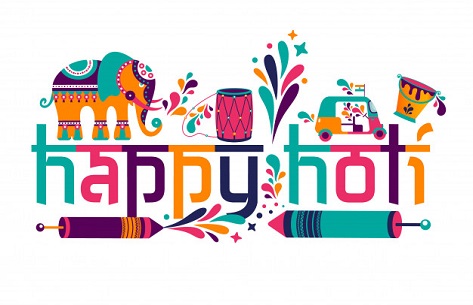 Spring has brought the most awaited festival for us, Holi time! It is the festival which all has waited for to enjoy together with family and friends. People find time from their hectic schedule to celebrate the occasion with colors on faces and love in heart. The festival signifies the triumph of good versus evil and importance of enjoying the color of diversification. It also teaches some financial lessons as it signifies the victory over evil; similarly, financial burden is the evil of life.

To make our life happier, financial independence is more important to enjoy the festival of colors. One has to sow the seeds to experience the financial freedom and we are discussing some of the tips that will help you to reconnect and celebrate the togetherness and love with your near and dear ones.

Spend within your budget: This tip will have a huge importance to financial plan of any individual. Most of the people relate their financial freedom to earn money on their own which could be partially good but the crucial thing you need to know, how to spend that money to build a financial cushion for you by spending less than you earn.

Save for an emergency: One has to save money to create a wealth by channeling their savings into emergency funds as the financial assistance is much needed in emergency situations. However, you can consider your family and friends to assist you in such tough times but you should always have some backup plan of your own. Creating an emergency fund can truly make you financially independent.

Keep an eye on your finances: You will be amazed to know that a little far knowledge can give you a clear path towards setting up the financial goals. Therefore, it is necessary to understand the mechanics of finance and current money trends which can make you jump for joy on the thought of money, so look for the ways to stay updated.

Make a list of your goals: It is good to break down your long term goals and set target figures and dates. By doing so, you would stay focused and keen. It will also assist you towards your end goal of achieving the true financial freedom. Once you have written goals in front of your eyes, you will get a fair idea of what you want to achieve out of it. Plan to meet your goals by understanding the deadlines.

Do not forget to enjoy: Do not get so lost in your work and making out your future plans that you forget to spend the time on yourself and to connect with family and friends on festivals. The festival of colors demands low expenses as costs, it can actually be a good stress buster and help you to rejuvenate yourself and revisit your goals with a renewed zeal. Hence, do not forget to splash the colors on others and to diversify your finances to play safe and yield more returns by minimizing the risks.

Happy Holi!