Tag: gold loan by shubhbank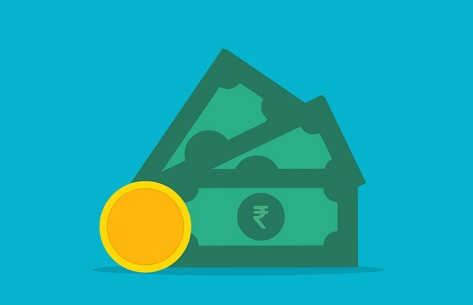 There are some uncertain times when unforeseen expenses can deter your monthly income towards various expenditure outlays. In such situations, most of the people turn towards their savings to escape out the period of cash crunch by compromising their financial security in the long run. Nowadays, emergence of cash loans has effectively reduced the financial burden considerably as they are extremely helpful to get short-term funding on an emergency basis. Moreover, the minimum eligibility criteria associated with such loans allow potential loan seekers access the funds without much hassle.

The perspective borrowers can eliminate their emergency requirements easily by opting for popular funding solution like gold loan these days. The gold loan can help borrowers meet their urgent requirements by offering better convenience as compared to other funding options. ShubhBank has streamlined the loan processing of yellow metal to quite an extent. Some of the perks are offered by us to boost the convenience of availing such loan which is listed below:

High LTV ratio: Loan to value ratio is the percentage of the pledged security's total value that can be secured as a loan at maximum. To exemplify, if the precious metal you pledge is valued at Rs. 20 lakh, and the LTV ratio offered against it is 75%, you can avail Rs. 15 lakh as the loan quantum. In this context, you can avail the highest loan to value ratio against your yellow metal at nominal interest rates.

Minimum documentation requirement: To take a "Loan against Gold" you will neither need to undertake an elaborative paperwork nor comply with any strict eligibility criteria. In gold loan, the loan quantum disbursed is based solely on the value of gold ornaments you pledge, you can secure it without submitting any documents like your income tax return proof and such. Apart from this, the lender does not take your credit score into account to deem you eligible for the borrowing.

Assured security of the collateral: You can give away the hesitation of pledging your gold to take the loan with lender's uncompromising measures to secure your precious metal. To illustrate, the yellow metal collected from you as a security is deposited to the lender's vault where it is stored safely until the time you repay the loan. Sometimes, it receives additional security through an insurance scheme offered at no additional charges.

Flexible repayment term: If you "Apply For Gold Loan" you are enabling to opt for a repayment tenure ranging between few months to years. In such period, you only have to pay the interest accrued against the quantum availed and the rest as bullet payment after the loan tenure get completed as compared to other secured types of loan.

With such great benefits, gold loan makes for the most convenient option when it comes to meet any type of cash requirement- whether long term or short term. You must have to understand that how gold is valued before you apply for it to ensure that you are aware of the entire loan procedure.
Gold loan, also known to as "Loan Against Gold". It is a type of secured loan. Gold loan is always availed by pledging gold ornaments with the lender in exchange for money. You can pledge your Gold ornaments, jewellery, coins, and bars to avail of the gold loan. Your gold loan would be as safe to the lender until you repay the loan amount.

Gold loan is similar to a personal loan, there is no restriction in using the money. You can use the gold loan funds for paying medical bills, Tuition fees, purchasing a car, renovation of home and emergency needs.

Features of Gold Loan:

1. Secured loan: – Gold loan is one of the type of secured loan. Your CIBIL score does not matter in this. It does not matter if your poor score. All you need to have physical gold to lend. A secured loan is offered at a lower rate of interest.

2. Flexible Repayment: – You can repay the loan either by EMI or pay regularly the interest and principal amount lump sum at the end of the loan tenure. Gold loans are popular for this flexible repayment.

3. Quick Processing: – Gold loan lenders do not bother about the Credit score as it is a secured loan. Paperwork and other formalities involved in gold loan processing is very minimal. This is because the lender gets your gold in exchange for money.

4. Quick Disbursal of loan: – Gold loan can be disbursed within 10 minutes as the documentation work is very less.

5. No restriction on funds utilization: – Funds received as gold loan can be used for any purpose. You can use funds for purchasing a car, renovation of home, medical expenses, and education expenses.

The loan amount and interest rates
The loan amount varies from organization to organization. It depends on where you "Apply For Gold Loan". The loan amount will vary if you get it from a lender or a bank/financial institution. Both private and national banks offer gold loan. The amount sanctioned will be decided after verifying the purity and weight of the gold bars or ornaments. Then the current market rate for gold will be considered based on which you will get a loan. The majority of the lender and banks/financial institutions offer 75% of the value of the gold, which is pretty good!

Again the interest rate will also differ. Private lenders tend to charge higher interest rates than banks. It is a better option to get a gold loan from a bank than from a private lender. Banks levy less interest rate due to the nature of the loan. A gold loan is a secured loan. Hence the interest rate is pretty low compared to other types of loans.

Repayment of loan amount
There are different ways you can pay off the loan. You can either pay the whole amount along with interest at the end of the tenure or may choose EMI. Banks give you more options when it comes to repayment of loans than private lenders.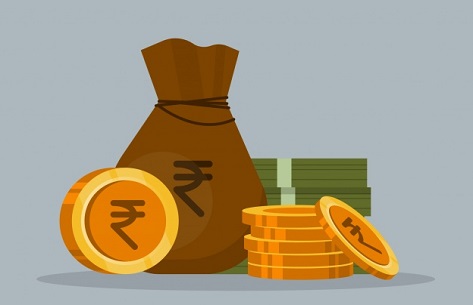 Nowadays, irrespective of what is happening with economy due to this pandemic, gold purchase continues among Indian households and prices are hiking gradually. One of major reason for this demand is, gold not only serve as precious metal or important part of culture and customs but the benefits associated with it after pledging it to lenders to get quick funds to fulfill the requirements in emergencies. With skyrocketing prices, a gold loan can fetch you a higher quantum during financial crisis. All you must have to acquire gold for getting a gold loan. It is a secured loan and does not get affected by Credit Score.

ShubhBank will make a gold loan easy for you as we are seller of many financial products. When you "Apply for Gold Loan" the funds which get sanctioned are a percentage of the total gold's market value. One can make the repayments via monthly installments, after repayment, gold is returned back to the borrower. There is no restriction on usage but the interest rate varies from lender to lender. Our digital platform helps you to get a fast gold loan as the hassles involved in processing are eliminated. Let's have a quick look at few points that how to get quick funds through gold loan by ShubhBank:

• Gold loan can be availed at your doorstep.
• The processing of loan along with disbursal gets completed in few hours.
• We have a completely digital lending platform.
• The rate of interest is very competitive which will be easy on your pockets.

When you apply a gold loan, you are able to lessen costs like operational costs to a great extent which will help you to avail lower interest rates and making your loan cheaper as most of the borrowers face the problem of not having enough funds to meet loan processing terms.

An "Online Gold Loan" from our digital platform offers you a low rate of interest, customized loan scheme, doorstep services as well as pickup and return of gold valuables. You will be surprised to know the ease with which gold loan can be availed in just a matter of few clicks.

BENEFITS OF ONLINE GOLD LOAN
• Doorstep service
• Highest loan quantum
• Customized tenure
• Competitive interest rates
• Insurance cover offered

Availing a gold loan from ShubhBank is as easy as shopping from online websites. You just have to visit a website ShubhBank.com. Search for the gold loan and apply it. Our executives complete the KYC process at your home and loan money is transferred instantly to your bank account after approval. There is always a threat of cyber theft or fraud but our lending platform is extremely safe and secure. We ensure customer's personal data should be encrypted and protected against any fraud; therefore, security audits and customized strategies are implemented to safeguard the information. This yellow metal is an investment tool which always offer you good returns and liquidity in the times of financial crunch by opting a gold loan.