Tag: gold loan demand increased post lockdown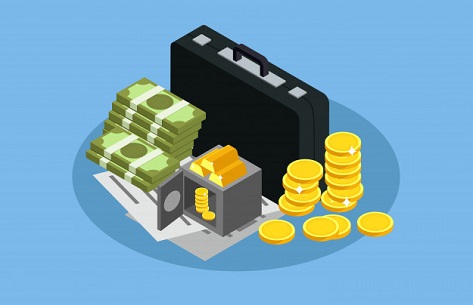 The income of most of the middle class families had squeezed due to job loss, pay cuts and undefined income resources with the closing of business amid Coronavirus pandemic lockdown, more and more individuals are opting for gold loan. Some people need cash to run their monthly expenses while others have to pay the bill. People are not applying or moratorium as it will end up in loan burden with the accumulated interest. Those who needed money for their survival are mortgaging their gold to arrange funds in shortest possible time. Now the lockdown has uplifted, people are searching for the lenders for gold loan to get cash in hand. There are some factors which have increased the demand of "Loan Against Gold".

Lower rate of interest: It is much cheaper to secure a gold loan than borrowing a personal loan and credit cards which costs huge and results in debt trap if not managed properly because the interest rate on personal loan and credit card ranges from 12 to 16% and from 15 to 30% per annum respectively. If the borrower is not able to repay the loan, it will end up in huge accumulated interest, stress and lastly, it can end up borrowing again to pay back the existing loan.

Surging of the gold price: Gold loans are easily available and comparatively cheaper and you can secure the funds in short time. Apart from such benefits, the huge surge in gold prices which make it more attractive and affordable. The domesticated gold prices have kept on rising sharply in last couple of months. The soaring prices in lockdown have unlocked huge value for gold mortgages for potential loan seekers who are looking for funds and since prices of gold at are at peak mortgaging their yellow metal which can get them the best of the price.

Increased LTV ratio: The gold loan lenders surged after RBI decided to ascend the permissible loan to value ratio (LTV) for loans against gold to 85% from 75%. This aspect of gold loan has made it favorable for individuals who are financially hit by COVID-19 pandemic and are looking for liquid funds to meet their requirements.

Instant processing: When you "Apply For Gold Loan" lenders evaluate it and credit the loan amount into your account and hold your metal until you repay it back. Nowadays lenders disburse the loan in few hours after you get approved for it and some of them have eliminated processing fees too.

Now when lockdown has been lifted, the gold loan sector is expecting an increase in demand for loans against gold as majority of middle class families are looking for liquid funds and working capital to push their businesses to normal which are hit by the corona virus pandemic crisis lockdown. Therefore, get in touch with ShubhBank for quick and hassle-free ways of getting a gold loan. Your gold will remain at secure place with lender throughout the tenure and you get it back, once you repay it back to the lender.