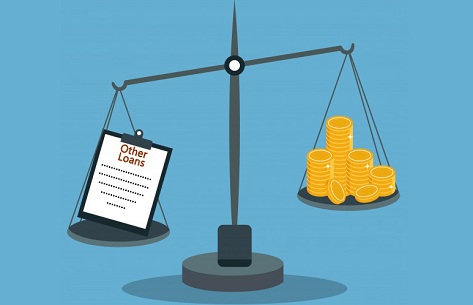 Gold loan from ShubhBank is an easy and quick way to meet instant financial requirements at low rate of interest. You can meet enormous range of needs such as child's education, wedding expenses, business investment etc. You can meet your urgent needs by making the gold assets work by taking loan against them. The benefits associated with gold loan include hassle free and fast processing, no hidden charges and security of the collateral etc. here are some reasons that how gold loan benefits over other loans.

• It can be availed at lower rate of interest than other loans.
• The tenure ranges from few months to 4 years or more.
• There is no upper limit for loan amount in gold loan.
• Minimal documentation.
• No credit history and no pre-payment penalty.
• Benefit of fast disbursal as loan amount is provided within few minutes.
• Safe custody of asset.

It provides a lot of flexibility, something that is convenient by those who take gold loans. Another for this loan's popularity is that you do not have to be employed or have to satisfy any income criteria to avail it. If you are 18 years old and own gold then you are eligible to avail a gold loan from ShubhBank. It does not include any exhaustive documentation and can be availed with only KYC documentation. Before applying you have to furnish the following documents:

• Two recent passport size photographs.
• Identity proof such as ID card, Aadhaar card, ration card etc.
• Address proof such as Aadhaar card, domicile certificate, utility bills etc.

Gold loans are always the best option to meet your emergency fund requirements. You also need to understand that you are borrowing against gold ornaments, which you need to repay with the accrued rate of interest. In case you default on repayment, then lender has authority to confiscate your jewelry to make up for the loss. You need to be more cautious while you "Apply For a Gold Loan". Here are few tips for choosing a gold loan:

Compare rate of interest: Many banks and NBFCs are offering gold loans with great benefits. So make sure to get best rate of interest by comparing the interest rates provided by different lenders in the market.

Check add-on charges: Like other loans, there are always some add-on charges such as processing fee, documentation charge etc associated with "Loan Against Gold". Therefore, you should understand all the add-on charges before applying for a loan.

Security of gold: You provide your gold jewelry as collateral so you must ensure the safety of asset. Always check the security measures at the lender's end for the security of your gold.

Now you know gold loan better then make sure you take full advantage of it and educate others also to avail gold loan from ShubhBank. Empower all to make the better choice when it comes to taking a secured loan. Gold loans are preferred over other types of loans owing to quick disbursal without tedious paperwork.