Tag: gold loan in karnataka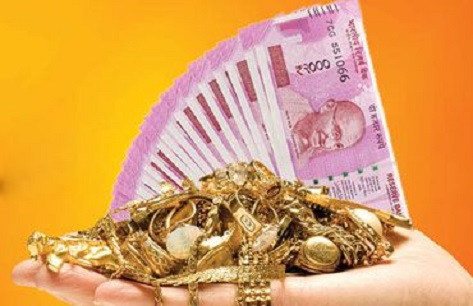 Nowadays it's common for people to take out loans for number of reasons such as for personal expenses, to buy a home or funding a business etc. There are number of loans offered to borrowers to fulfill their different requirements. Loans against gold have become increasingly popular these days as they can be availed without fixed purpose, thus serving multiple needs. The advantages included in gold loan are affordability, convenience and fast approval. "Apply For Gold Loan" as it is a right fit for your financial emergencies.

Knowing the numerous benefits of gold loans can help you what you should look for while choosing a lender. Analyzing each and every benefit offered by different lenders can help you to get most value for your gold in every way. Some of the benefits of gold loan are listed below:

Secured Loan: A loan against gold is secured loan which borrower can secure by pledging any collateral to the lender. By providing an asset to lender ensures him no risk of loss beforehand. It will assure the lender to offer the loan to borrower without any hesitation and your loan application get immediately approved which is a tough task in unsecured types of loans.

High LTV ratio: It is important to know that the LTV of unsecured loans is based upon the credit history of borrower where as Gold Loan have fixed value and proves to be better option in term of LTV as gold itself is a highly valued commodity in the market. It is the significant reason why the LTV ratio of gold loan is huge which ensures the borrower to get the best value of their asset.

Quick loan transfer: Getting a gold loan gives you the power if accessing the funds faster. It is one of the key advantages of gold loan that it's handy in times of emergency like medical or business needs. In case of urgency, a lot can be at stake for a person who can't wait for the loan disbursal. However, a gold loan can be disbursed in a matter of few minutes after loan approval.

Convenient option: India is the country where the consumption of gold is much higher than any other country which makes gold an accessible asset in homes. People here use to store the gold at home or in lockers at banks. Taking all such things into consideration, a loan against gold becomes more convenient option as compare to other secured types of loans.

Enhance the credit: There is always a simple set of eligibility criteria over gold loan but it acts as a credit enhancer in innumerable ways. Since the repayment is flexible and this works to build up your score to secure other loans in the future either you "Apply For Gold Loan Online" or offline.

ShubhBank offers all these great benefits along with flexible repayment, lowest interest rates, simpler documentation and many more. To know more, click at our website ShubhBank.com to make your gold loan experience the best.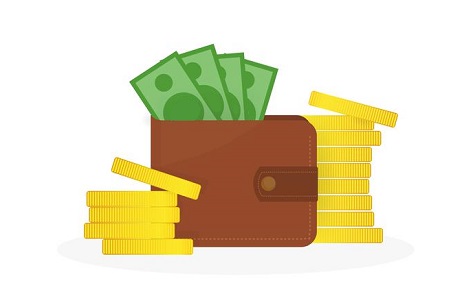 Nowadays inflation is high, so gold is considered as an outstanding hedge in the volatile market conditions because it not only provides you golden returns but also helps in getting good mortgage value. In these tough times of this pandemic outbreak, where banks are offering loans at high interest rates, interest charges for gold loan continues to be cheaper. One can "Apply For Gold Loan" to fulfill his/her duties during shortage of finances in COVID-19 economy crash.

A loan against gold can be availed from any bank or NBFC by pledging your yellow metal as collateral. This secured loan can solve your money crisis to a large extent. You can secure loan money depending upon the amount of gold you have and use that quantum to look after your financial requirements. It is truly evident that interest rates offered on gold loan are far cheaper than any other loan. In this article, we have mentioned various reasons why gold loan is the best option to raise cash in financial crunch.

Cheaper Loan: An unsecured loan does not require any asset to pledge as collateral, therefore the interest rates charged by the lender is often high than gold loan. If you reply for any unsecured loan, lender may charge a processing fee for that loan. In case of gold loan, lender may not charge any processing fee. As gold loan is a secured loan, so it is cheaper as compared to other loans making it better option to raise funds.

Secured Loan: The LTV ratio for loan against gold can be up to 70-80% depending upon the market value of your gold ornaments. For example, you may avail up to Rs. 75 for every Rs. 100 worth of a pledged gold assets. It is one of the most secured loans as you will have enough cash to look after your needs.

No Credit Score: While applying for any loan, your CIBIL plays a great role in approving your loan application. If your score is low, you may either get your loan application rejected or lender may charge you a high interest rate. However, in case of loan against gold, your credit score does not matter as long as you have gold jewelry to pledge.

Flexible Repayment: One can choose the repayment period as per your convenience, which you feel will be suitable for you to pay back your loan quantum to the lending institution. The interest rate will be charged on the basis of your loan tenure and amount.

Well, before you "Apply For Gold Loan Online" or offline, make sure to research for best gold loan solutions and compare the various lenders in terms of processing fee, interest rate and loan tenure to zero in on a scheme which you feel will be best for you. Once you finalize the lender and loan scheme you want to avail, you can apply for easiest and quickest gold loan either on the bank or NBFCs website or by visiting the nearest lender's branch.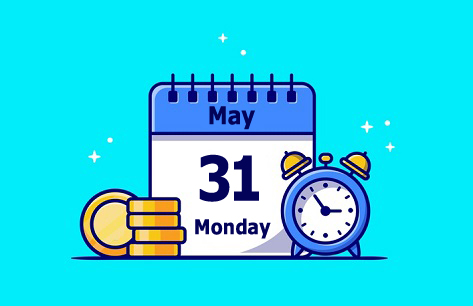 A gold loan is sanctioned by various lending institutes against gold to meet urgent financial needs. One needs to pledge gold articles as security against loan and have to pay the applicable interest rates on the borrowed amount at the end of the given repayment time. The major benefits of this loan is that interest rates are much lower than other types of loans and you can "Apply For Gold Loan" with a poor credit history as your gold assets serve as collateral. However with all these benefits comes an important query that what if you fail to repay the gold loan? Several times, you may suffer tough times; it's difficult to repay the loan on time. Let's see what happens if you fail to repay the loan.

CIBIL turns bad: The credit score indicates your timely loan repayments and gives the lender an idea about if you are prompt with loan repayments. The lending institutes send your repayment data to various credit bureaus and prepare your credit report to assign a CIBIL score. If you default on any kind of loan you will surely get a bad credit score. The financial institution won't sanction you any new loan is you have a bad credit history. If anyhow you manage to secure a loan, the rates of interest could be really high.

Penal interest: A lender may charge you the penal interest for time overdue. This is literally over and above the applied interest rate that you repay for your gold loan and this may vary for different lenders. The penal interest rate is about 1-7% for a year.

Legal action: Usually lenders don't have problem if there are two or three slip-ups in loan repayments. If a default on EMIs happens for three consecutive months then you may get in problem. Moreover, if you ignore the warning alerts from lenders, you may get a legal notice at your provided residence. You are informed on when to repay your loan EMIs.

Auction of gold: As you have pledged your gold to serve as collateral, so you could lose your precious metal and ornaments to the lender if you default on gold loan. In case, you don't pay back the gold loan by the final repayment date, you lose your assets as the lending institution will auction your gold items to recover the outstanding dues. In such situation, you are not allowed to stop this auction as lender lawfully recovers the dues by selling your yellow metal.

If you "Apply For Gold Loan Online" or offline, you may get tenure of minimum twelve months to maximum thirty six months. One may have an option to repay the loan against gold through monthly EMI or interest only. It's all up to you. Which method you choose, you would have to renew the loan by paying processing fee. Therefore, if you are unable to repay the principal, renew your gold loan by paying levied processing fee or any difference in the market price of gold.