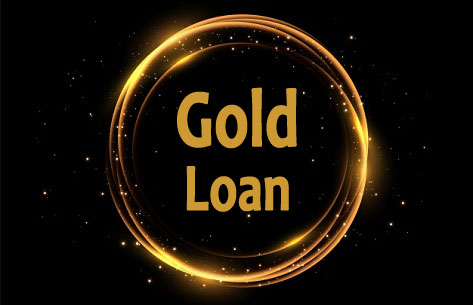 Nowadays, there are several types of loans available for everyone who's in need. The most popular ones are home loan, personal loan, business loan, loan against property, gold loan etc. the traditional lenders and NBFCs are eager to provide the loan against a precious metal because most of the countrymen posses gold in form of jewelry and ornaments as they see a good amount of capital appreciation over the time. A gold loan provides you instant cash for most of your immediate expenses such as medical emergency, debt consolidation etc. Here is the list of some benefits of taking a "Gold Loan" to fulfill your requirement.

♦ Quick processing: Once you submit the yellow metal to the lender, it evaluates it according to the market price and credits the loan money to your bank account. The gold is kept as collateral with the lender until the loan gets repaid. The evaluation of gold is conducted on the spot, hence cutting down the processing and disbursal time.

♦ Fulfill your financial goals: The repayment period of the loan can be extended from 6 months to 2 years that means you can close this loan sooner as compared to other loans. Therefore, it can fulfill your short-term financial goals and needs. For long-term goals, you can opt other kind of loan that can suit you the best.

♦ You can borrow as per need: Generally, other kinds of loan like personal loan and business loan are not offered if the amount needed is lower than a lakh but in case of gold loan, you can borrow anywhere between thousands to few lakhs. Thus, this asset can provide both small and huge financial needs.

♦ Loan money for any purpose: Many of the individuals "Apply For Gold Loan" to fund medical emergencies, business needs, wedding expenses etc. Therefore, there is no obligation on the end purpose of the borrowed money. You can use the loan amount for an essential purchase, home improvements or just about anything as long as the usage is legit and not illegal.

♦ Minimal documentation only: All other loans mandate the lender to check on your income, tax returns and CIBIL score but in case of gold loan, you just have to provide your identity proof, address proof, passport sized photographs along with your gold ornaments.

♦ Lower interest rate: Most of the lenders charge a very low interest rate as they keep you gold jewelry as collateral in hand, as a result, lenders do not have to worry about recovering the loan repayment in case of default. Some of the lenders can offer interest rate as low as 10.5% as compared to other unsecured loans.

A gold loan is one of the most reasonable credit facilities that you can use for immediate financial requirements. Since gold jewelry and ornaments always appreciate in value and also helps lenders to trust the borrower and provide them a loan against gold. You can apply for the loan against gold at our website ShubhBank.com and get your disbursal the same day.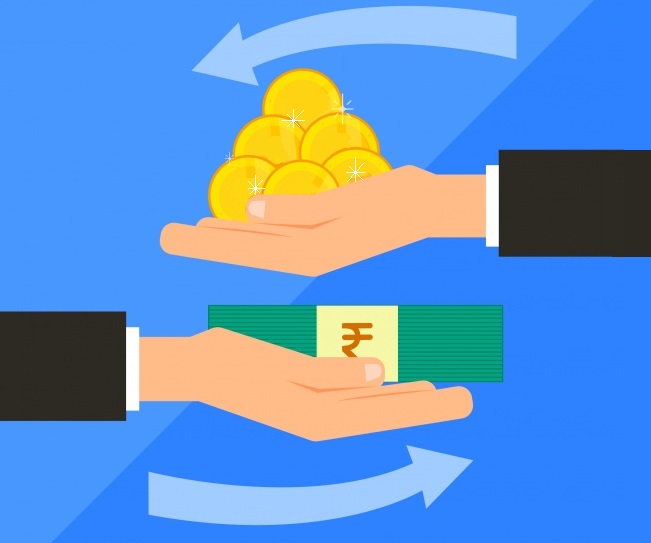 A gold ornaments are not just a priced possession or an investment but also a good way to secure funds. Indian people have a sweet spot for yellow metal; therefore, it is one of the largest gold importers of the globe. It also provides you the sense of financial security at the times of emergencies by selling your gold jewellery to meet the obligations. Nowadays, you need not to sell your precious metal as you can take a loan against it. Here in this article, you will come to know how to use your gold ornaments to get gold loan.

As per name, a "Gold Loan" helps you to borrow money by pledging your priced possession with the lender. One can repay the loan amount within the fixed time period and can get your gold back from the particular lender. The financial institutions usually give loans of only a fixed percentage of the market price of gold but one is not allowed to borrow money of the entire value of the gold you put as collateral. In case, you are facing a financial crunch, a gold loan makes much sense.

A loan against gold unlike other loans has a minimum set of eligibility requirements. You only need to be 21 years old and should be the genuine owner of the jewellery. The financial institutions does not require to consider factors as such your income and credit score as you are keeping your gold as collateral against the loan money. In case, you are unable to repay the loan, the particular lender has the right to auction your jewellery to recover the dues.

Gold loan is a secured type of borrowing as the application process is very quick. Even, when you "Apply For Gold Loan" the amount will get disbursed on the same day you apply for it. to avail this loan, you can either visit to a nearest branch of the selected lender or you can apply it online through the website. You just have to fill in the application form and upload the documents such as ID proof, residence proof to take the loan. The maximum amount of loan is calculated depending upon the value of your gold. If you get approved the amount will get disbursed in few hours after applying it.

Most of the lenders only accept the yellow metal with the purity ranging between 22 to 24 carats. Few lenders also accept gold bars and coins with a purity of 99.99%. It is a short-term loan with a short period of time. All lenders have their own minimum and maximum borrowing limits for the loan. The interest rate on the gold loan is minimum than other loans depending upon the amount you borrow.

Life is uncertain, so there are several events when you need quick funds that you might not readily have but if you have gold ornaments, a gold loan can be an excellent option. Gold loan is one of the convenient ways to access needed funds to meet your emergencies.