Tag: gold loan in tricity chandigarh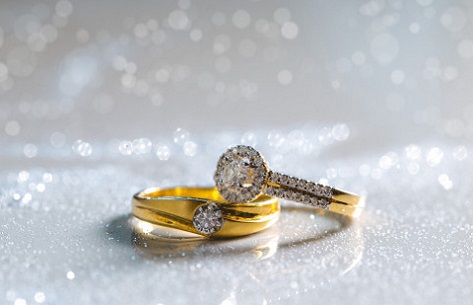 "Gold Loan In India" is emerging as a popular way of getting quick funds. Indians traditionally hold yellow metal as a savings component. Now it is also increasingly being used as a funding component. A Gold Loan from ShubhBank is a loan given by against the security of your gold ornaments and jewelry. If you are looking for a Gold loan then these are the top mistakes one should avoid while applying a gold loan.

• Opting High Interest rate to get high LTV: Gold Loan quantum depends on per gram rate of gold prevalent in the market. Most of the lenders allows for LTV ratio of a maximum of 75%. Some lending companies provide highest LTV scheme at significantly higher interest rates, so beware. To avoid burden of interest in future, always choose the schemes which provide your higher quantum at lower interest rate.

• Evaluate the Interest Rate Calculation: The lending institutes often market their schemes to show optically low rates of interest and subject the borrowers to terms and conditions which might end up paying a significant higher interest. Therefore, always grab a deal which offer fixed or constant interest rates and do check how your interest will be actually calculated.

• Wrong Repayment Mode: The traditional lenders offer EMIs as a repayment method whereas NBFCs charge monthly interest. In case of missing your EMI or a failure to make this monthly payment might lead to higher interest rate called as jumping interest rates. Always choose a repayment method which suits your cash flow requirements. The gold loan from ShubhBank offers flexible repayment option where a borrower can pay at any time during the tenure of loan without any change in interest rates.

• Ignoring the Hidden Charges: Some lending institutions often hide a lot of charges in their loan application. These charges may include processing fee, foreclosure charges, penal charges on late payment, and auction related charges. Always count on additional charges in your calculation to know the full financial cost of your loan. These hidden charges can be burdensome in long run. "Apply For Gold Loan" from ShubhBank which offers transparent loan processing with no hidden charges.

• Choosing the wrong tenure: Tenure means the time period in which you repay the loan. Tenure varies from few months to few years. Therefore, choose a tenure that suits you the best. Keep in mind that how interest calculation is linked with your tenure. If you are charged with jumping interest rate, you might be paying higher interest with long tenure. Hence, choose wisely as per your cash flow and repayment capability.

• Being unaware of Auction term: In case of any default, your gold will be up for auction. Your lender will be entitled to auction your assets in the market and recover the loan money. It is wise decision to discuss the auction terms clearly prior borrowing and check the penal charges associated with auction.

As a borrower, be aware of not committing such above mentioned mistakes while applying for a gold loan. Always take an informed decision as you are entitled to do so.
There are many dreams that a person has in a lifetime. The most challenging part of it is to fulfill the same as most of the ideas need money to get perform. In that case, all the people search for the ways by which they can satisfy some of their dreams. In that case, it is now easy for you to make your dream come true with the help of personal loans.

How to get loans?
When you are heading for personal loans, you can see that there are various types of personal loans. Some of the banks to offer loans by keeping your valuables as a mortgage so that if you can't pay the loan, they will sell it to recover the amount. Among all the kind of loans, going for the gold loan is always a better option.

Why gold loans?
Gold loans are such kind of loans in which you need to take and deposit the gold ornaments with the bank.
After that, they will check the weight and purity of gold, and then they will give you a loan based on the importance of the gold. But for that all, you need to apply for gold loan in the bank first.

When you apply, then you need to take the gold to the bank. But before that, you need to ensure some of the other things as well. As gold is a precious asset so before going to "Apply For Gold Loan" you need to check some factors.

Factors need to check before taking the loan

1. Tenure for gold
When you are going for it, then you need to check the mandate for the gold loan. Most of the loan offer to you are usually for one year, but you can extend it as well for next few months.

2. Interest rate
The different bank offers different interest rate, and for that all, you need to make sure to go for the best interest rate giving bank.

3. Check for the loan amount
When you go to apply for gold loan you need to make sure that you check the amount of loan for it. All banks offer different loan amounts, but you can check your loan amount with the help of a loan amount calculator.

4. Repayment process
If you are availing any loan from any bank, then check the repayment process for the same. There are different ways by which you can pay the loan amount, and for it, you need to explore these options.
So, these are the top factors that you all need to check while going to apply for gold loan.

How to apply?
If you are interested in applying for the gold loan, then you can go for it by visiting the banks or even using it online. There are many banks that all now offer a "Gold Loan With The Best Interest Rate" and other features for it. So, for all of it, you need to go through various banks and then decide about it.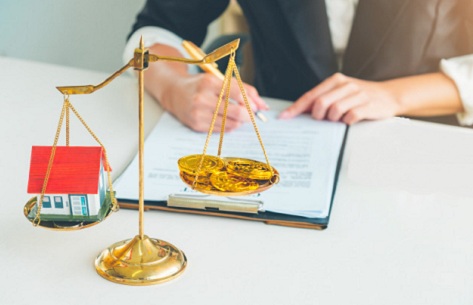 Gold is one of the best investments in today's world. It is a vital resource that has an increasing value. One can fulfill their immediate financial needs with gold loans. It is the quickest way to get money for personal or business requirements. With minimum documentation and secure storage, gold loans are a simple funding option to meet your needs. You can get funds instantly against your gold and repay at your convenience. It has become more comfortable now, as you can "Apply For Gold Loan Online".

Eligibility
Any person owning gold ornaments can apply for gold loans, only minors (person below 18 years of age) are not eligible. The process of obtaining the loan starts by submitting your gold jewelry within a karat range between 22k to 24k. The loan amount will be sanctioned based on the gold valuation, involving the verification of its purity. The weight of the stones on the jewelry is deducted for an estimate.

Documents Required
You will only need one certificate of identification, such as the ration card, aadhar card, driving license, pan card, voter ID card, or passport. The second essential requirement is an address proof. There are no end-use restrictions on a gold loan. Unlike other investments, there is no need for a Guarantor or an Introducer. Even a bank account is not necessary to get the credit, only if the transaction is less than one lakh. Once these documents have been submitted, the approval is given in minutes, provided all the materials are in order, and are verified. All loan approvals are at the discretion of the branch head of any bank.

Rate of Interest
The base rate of interest is 14 percent, even though it depends on bank to bank. However, an additional interest ranging from 3-12 percent might be charged over the base rate, depending on the loan to value. There are no prepayment penalties. The monthly compounding interest is charged, which is to be paid by the borrower at the specified periodicity or during the closure of the loan. The rate of interest is fixed and is calculated based on a reducing balance.

The loan has to be repaid at the end of the loan tenure. There are no hassles of paying EMIs every month. Only the interest has to be serviced periodically as per the terms and conditions of the sanction. Repayments can be made by cash, cheque, or DD. There are also options for an online refund for online gold loan applicants.

Conclusion
If you are going through a money crunch and have a medical emergency, you can always "Apply For Gold Loan". If you have planned a big fat Indian wedding for your child, gold loans are the solution to your monetary problem even then. Gold loans are the most accessible form of financial aid that is available. It is hassle-free and low maintenance. Apply for gold loans online that will make your work easier and quicker.