Tag: gold loans at competitive interest rates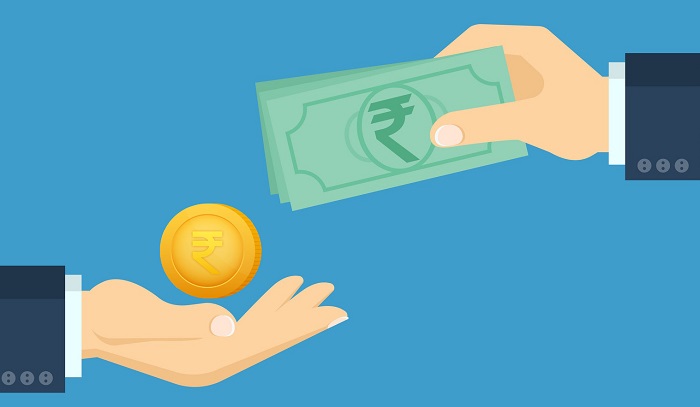 Nowadays, individuals looking for required funding have a lot of options offered by the lending sector and the best option among all credit solutions are Gold Loan especially for the loan seekers who have low credit score. There are number of people who suffer financial crunch and "Apply For Gold Loan" as it has speedy disbursement and flexible repayment structure.

A loan against gold is a secured loan that demands you to keep your gold ornaments and jewelry as collateral to the lender to access desired funds. It proves to be viable choice for low credit borrowers with short term cash needs.

The loan money can be used to fund any financial crunch and it is convenient because of its characteristics which are mentioned below:

High loan quantum: As compared to other secured and unsecured loan solutions, gold loan has a higher loan amount cap. The loan money directly based upon the quantity and purity of the gold that you are going to pledge with specific lender. This loan is the good option if someone requires a more considerable borrowing. One will get the 70-80% of the gold value as a loan amount.

No need of credit history: In case of gold loan, one needs not to be concerned about their credit history because lenders never consider your credit report while approving your loan application. The best thing about gold loan is that you are not obliged to disclose any existing loan before applying for loan against gold ornaments.

Low rate of interest: The gold loan has a lower rate of interest as compared to other secured loans such as Home Loan, Loan against Property and Machinery Loan etc.; therefore loan against gold is less expensive than other types of secured loan solutions. It means you will be required to repay the loan money with less money from your monthly budget without burning a hole in your pocket.

Flexible repayment structure: This is the best feature of gold loan because unlike other loans, gold loan can be availed with various loan repayment options. There are basically three types of repayment choices such as regular EMIs, you can pay only interest during the loan tenure and principal amount at the end or you can pay the interest as well as principal amount after the tenure with no repayments made in meantime.

Hence, it is an attractive option and one can "Apply For Gold Loan Online" or offline by leveraging their possession to receive desired cash in an emergency situation. ShubhBank is one of the leading NBFCs across country that provides gold loan with lowest and effective rate of interest. We provide you the flexible repayment options from which you can choose the best suitable for you.

One needs to submit their basic details and gold ornaments to the lender to get immediate funds which they can use for their personal and professional needs. We are there to support our customers in the direction of growth and to provide all the loan services at their doorstep valuing their time and money.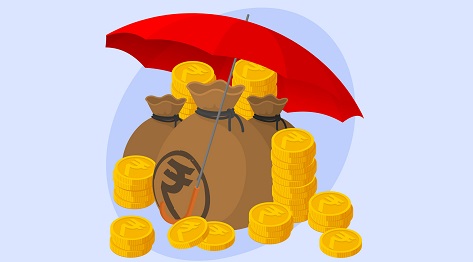 A gold loan is secured credit solution that borrowers can get by pledging gold jewelry as collateral. The disbursed amount against gold is a percentage of pledged ornament's current market value. Nowadays, financial institutions can lend up to 75-80% of the value of gold as per RBI's guidelines and a demand for gold loan has increased over decades so this trend doesn't seem to finish soon.

There are several factors that are taken into consideration while deciding loan money in lieu of gold jewelry. When you "Apply For Gold Loan" the granted LTV ratio depends upon the form of gold, its weight and purity, borrower's repayment capability as well as loan tenure. The above listed factors must have helped establish an idea of the things that lender consider while deciding loan value. Let's discuss all these parameters:

Loan-to-value ratio: This value is an assessment of lending risk conducted by any lending institution before approving any loan. It is a percentage of pledged asset's value that a lender can lend to a potential borrower. Besides that, loan seekers can use online gold loan calculator to evaluate the loan quantum beforehand. Hence, it is good to know about various loan options and choose the most suitable one.

Purity of ornaments: The purity of provided gold assets as collateral crucially impacts the granted loan money. As all knows, quality of gold jewelry is measured in carats ranging from 18 to 24 in numbers. More will be the purity of pledged jewelry, more you will receive the funds against it.

Weight of gold assets: It is one of the major factors that every lender considers while approving a gold loan. However, your gold ornaments are studded with diamonds or any other precious stone, only the weight of gold will be a determining factor. An individual who pledge higher gold weight age can secure more funds. Basically, one has to pledge minimum of 10-15 grams of gold as security against gold loan.

Eligibility: Apart from these significant factors, the other parameter that determines your loan value is meeting the eligibility criteria specified by particular lender to get an affordable rate of interest. There is a basic criteria check for gold loan which is easy to meet such as borrower should be above 18 years of age and have a sufficient amount of gold. Therefore, gold loan is an ideal credit solution for borrowers as it has no stringent eligibility criteria.

Rate of interest: The interest rate is measured based upon the creditor's risk assessment and may differ from one lender to other. Moreover, the loan quantum and loan tenure plays a significant role in determining applicable gold loan rate. When you "Apply For Gold Loan Online" or offline, always go with prominent lending institutions such as ShubhBank. A loan seeker must do a proper lending market research before choosing a lender for you.

Sounds simple enough! So, if you have idle gold assets and you are dire need of cash, then just opt for gold loan to fulfill your financial requirements easily.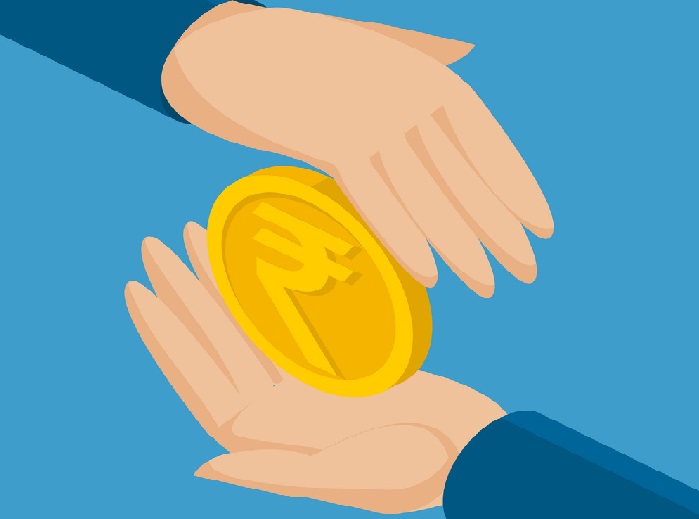 However, digital payments were once a convenience but have become integral part of life these days. The restrictions have risen during the Coronavirus Outbreak which has further pushed this necessity. It's not just the case as digitalization has also changed the way people borrow funds. Any potential loan seeker can now access the funds with a single click of fingertip sitting in their personal space.

As online loans are gaining momentum, especially gold loans are turned out to be savior in these tough times as they are offered on lowest possible interest rates and have easy repayment structure. It is easy to "Apply For Gold Loan" but there are certain things which you must check on while taking an online loan.

Lender's Credibility: It is good to do a thorough research about the online lender and his/her credibility before you avail a gold loan. Get through various factors to verify the digital presence of the lending institution which involves authentic website, ethical loan terms and conditions as well as customer reviews. One can also check whether the lender is registered with RBI or a partner associate with verified financial institution.

Online Payment Mechanism: Prior making any digital payments for your gold loan, it is significant to track the verified accounts. Never make any payment under a DSA or loan executive name. To your convenience, digital lenders offer multiple repayment structures where you can repay your loan money using various EMI methods such as bullet repayment, regular monthly installments or overdraft facility.

Customer Relationship Management: Make sure yourself that the specific lending platform provides you with an efficient customer service mechanism because a legit online lender always provides you with reminders on repayments via SMS and mails on availing a gold loan. A real-time digital lender will ensure communication from the initial stage of taking a loan to the time until you repay your entire loan amount.

Rates of interest: It is the topmost advantages of digital loan against gold that you can easily compare the different lenders offering gold loan with different deals without asking your credit score. One can also compare the different rates of interest and other processing charges before you "Apply For Gold Loan Online" to choose a best lender for you. Other benefit associated with online gold loan that operation costs will be less, hence lowering borrowing costs.

Know the loan terms: The authentic lender always let you understand all the loan terms and conditions as well as all the processing fees details by their loan executive. However, it is borrower's duty to read each and every loan clause carefully mentioned in the loan agreement before signing it. One can also compare the multiple gold loan schemes and its terms and conditions before finalizing any digital lender.

To get a best gold loan deals and customized assistance for your loan online then one stop solution, ShubhBank can be a great choice as they provide digital gold loans at competitive interest rates being a frontrunner in the gold loan market.