Tag: hdfc bank gold loan online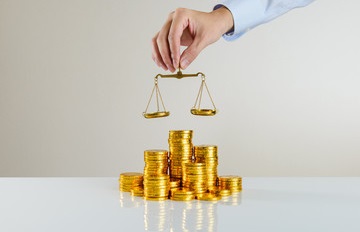 In India, purchasing gold on special occasions and preserving it as precious ornament is an old tradition. Due to such huge demand where this yellow metal is used as savior in financial crisis, the prices of gold are also skyrocketing. Sometimes in life, you have to struggle for financial back up required during emergency situations. In such case, pledging this precious metal at lending institution help you to provide liquidity. Most of the borrowers opt "Loan against gold" which enables the person to generate quick money and utilize for personal or business purpose.

Process to secure Gold Loan
√ One need to visit the particular financial institution with your gold ornaments or can apply for gold loan online from website.
√ Upload or provide the basic documents required by the lender to get approved for the lender.
√ Afterwards, gold valuation is done to check gold purity then the loan will be sanctioned which may range from 75-80% of market value of gold. Moreover, lender may deduct processing fees which varies from lender to lender.
√ On approval, the loan agreement will be signed between lender and borrower and loan amount get disbursed directly to the bank account of borrower.

Benefits of Loan against Gold
Instant approval: You can secure this loan by pledging any type of gold jewelry either it is a gold ring, necklace or coin. You will get approved for the loan money as per the weight of pledged ornaments.

Security assurance: The borrower will be offered with 100% security assurance by keeping his/her pledged assets at high-security place. Even, you can rest assured of the security of your precious metal if you have taken a loan for longer tenure.

Higher gold loan value: The lender will give you the highest loan to value ratio considering the status of the current market value of the gold. It will help you to get the best value compared to other loan options.

Lower interest rate: You will get the lowest possible interest rates on gold loan as it is a secured type of loan. You can also pay the rate of interest as per your convenience according to preferred payment mode.

Minimum documentation: Whether you "Apply For Gold Loan Online" or offline, you do not have to submit or upload the piles of papers. You just ask to submit basic proof documents such as passports, voter id's, driving license, aadhaar card, pan card, passport size photographs etc. to get approved for loan.

No prepayment penalty: In case, you want to end the loan before its repayment period then there will be no deduction on the prepayment. You can easily repay the loan money before the end of gold loan tenure.

Hence, if you are in tough financial times where you do not have enough savings to help you come out of the cash crunch, then securing a loan against gold will be best option for you. Do a proper research, and look for a genuine and authorized lender who has a prior record of offering a gold loan.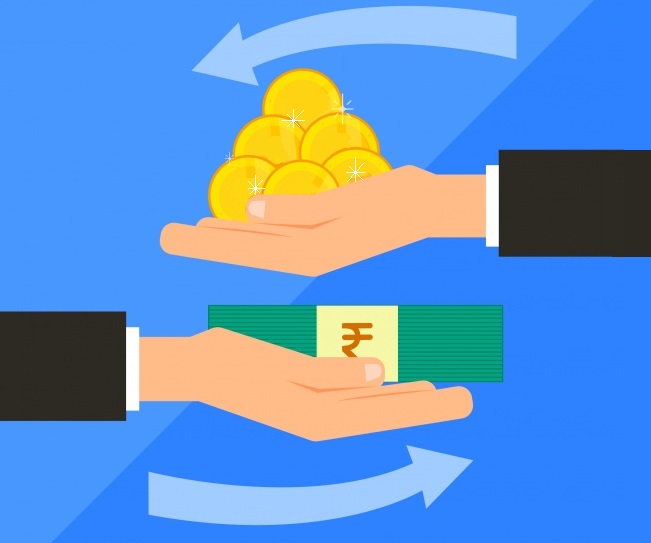 A gold ornaments are not just a priced possession or an investment but also a good way to secure funds. Indian people have a sweet spot for yellow metal; therefore, it is one of the largest gold importers of the globe. It also provides you the sense of financial security at the times of emergencies by selling your gold jewellery to meet the obligations. Nowadays, you need not to sell your precious metal as you can take a loan against it. Here in this article, you will come to know how to use your gold ornaments to get gold loan.

As per name, a "Gold Loan" helps you to borrow money by pledging your priced possession with the lender. One can repay the loan amount within the fixed time period and can get your gold back from the particular lender. The financial institutions usually give loans of only a fixed percentage of the market price of gold but one is not allowed to borrow money of the entire value of the gold you put as collateral. In case, you are facing a financial crunch, a gold loan makes much sense.

A loan against gold unlike other loans has a minimum set of eligibility requirements. You only need to be 21 years old and should be the genuine owner of the jewellery. The financial institutions does not require to consider factors as such your income and credit score as you are keeping your gold as collateral against the loan money. In case, you are unable to repay the loan, the particular lender has the right to auction your jewellery to recover the dues.

Gold loan is a secured type of borrowing as the application process is very quick. Even, when you "Apply For Gold Loan" the amount will get disbursed on the same day you apply for it. to avail this loan, you can either visit to a nearest branch of the selected lender or you can apply it online through the website. You just have to fill in the application form and upload the documents such as ID proof, residence proof to take the loan. The maximum amount of loan is calculated depending upon the value of your gold. If you get approved the amount will get disbursed in few hours after applying it.

Most of the lenders only accept the yellow metal with the purity ranging between 22 to 24 carats. Few lenders also accept gold bars and coins with a purity of 99.99%. It is a short-term loan with a short period of time. All lenders have their own minimum and maximum borrowing limits for the loan. The interest rate on the gold loan is minimum than other loans depending upon the amount you borrow.

Life is uncertain, so there are several events when you need quick funds that you might not readily have but if you have gold ornaments, a gold loan can be an excellent option. Gold loan is one of the convenient ways to access needed funds to meet your emergencies.