Tag: hdfc gold loan online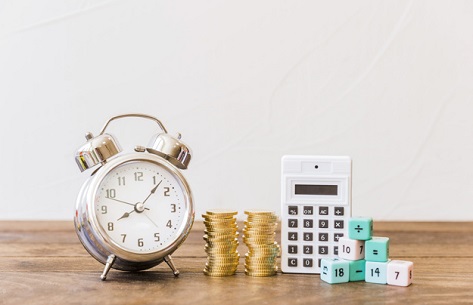 Gold loans are the convenient and straight forward method of raising the funds in emergency situations. Gold is usually secured in the forms of ornaments and jewelry often comes to the rescue whether you need it for wedding expenses, travelling or starting up a new venture. Many of the banks and NBFCs are in competition to give gold loan with great benefits and you can monetize your yellow metal without selling it in the market. However, many a times people get misguided, therefore needed to look after few mistakes to avoid while applying for a gold loan.

MISTAKES TO AVOID WHILE SECURING A GOLD LOAN
– A major setback proved for the borrower is not to check the lender's credibility. The loan quantum in gold loan is based upon the fraction of gold that you have pledged to the lending institution resulting in the increased risk factor for borrower than the lender. Therefore, you must check the background of the chosen financial entity as you have to place your gold as collateral to the lender till the time you repay the borrowed amount back. Always choose a well-established lending institution that is regulated by RBI for gold loans.

– The other common mistake made by loan seekers is not comparing the lenders in the market. If you want to compare then you can use any of the aggregator websites as many of the lenders would be ready to give the loan amount evaluated on the basis of your gold. When you "Apply For Gold Loan" never go for the first offer because more you compare, better the offer you may find. Always choose a lender who offers lower interest rate or higher LTV ratio.

– There is another point that needed to be avoided is being negligent of repayment structure. It is always important to understand the structure and zero in on the best that matches your needs. Be sure about the requisite liquidity and how you are going to repay either in the form of EMIs or bullet payments otherwise you could lose your gold ornaments.

– It is important to get into the finer aspects of loan to value calculation while you "Apply For Online Gold Loan" or apply it offline. Most of the lending institutions rely on the data furnished by their central office to evaluate the gold and to grant you a loan for up to 70% of its market value. Being a smart borrower, you must have a good idea about the market value of your gold. However, quite often these values are flexible.

At the end, you must check upon the fine print of gold loan as yellow metal has more sentimental value and ensures disciplined repayment from the borrower. Do keep in mind the conditions in which your lender can possess the gold and auction it in case of any default or any prepayment charges if you close the loan before the tenure ends. Make sure to discuss all these aspects to have a safer and convenient loan journey.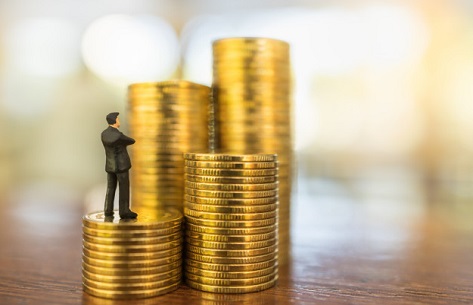 Nowadays there are various conditions that must be satisfied for getting a loan sanctioned from a lending institution such as creditworthiness, financial status and so on. All these factors are used to evaluate the borrower's ability to repay the loan. A regular source of income is the major deciding factor for lenders to approve the loan application. However, with such strict guidelines, it is possible for individuals who are unemployed to secure the funds through gold loan. Therefore, gold loan is perfect way to access funds by unemployed people as it just need source of income either you are unemployed and gold ornaments that needed to be pledged as collateral.

A yellow metal can fetch higher amounts of cash during financial emergencies. To get a gold loan sanctioned, all you need to have gold because it is not affected by low credit score, employment as it is secured by collateral. The quantum sanctioned as loan is basically a percentage of the total gold's market value and repayment is done via monthly installments. These features attract the loan seekers to "Apply For Gold Loan" as it does not have any restrictions on usage. Many of the lending institutions help to get a gold loan fast. There are lots of features provided by such companies so have a look on them:

-> It is made available at customer's doorsteps.
-> The processing of gold loan along with disbursal is completed within few minutes.
-> Most of the financial institutions have digital lending platforms.
-> Interest rates on gold loan are much lower as compared to other secured and unsecured loans.

In recent times, loan seekers are cutting down on offline lending stores because online gold loans are cheaper as it lessens the operational costs to a large extent. The online lending platforms offer low interest rates, zero processing fees, doorstep services, personalized customer support, pickup and return of gold assets. One will be surprised to know the ease of availing "Online Gold Loan" and it's just a matter of few clicks to apply for it:

-> Click on the site of bank or NBFC from where you want to request a gold loan.
-> Company professionals will complete the KYC process at your doorstep.
-> The loan quantum is transferred as quickly as it gets approved in the borrower's bank account.

As mentioned earlier in the article that gold loan can be availed by unemployed people so there are some tips to be followed to increase your chances of getting a gold loan approved:

-> Always maintain a good credit history to instill the confidence of lender in borrower.
-> Providing the genuine collateral is another way to increase your chances of approval.
-> In case of gold loan, the alternate sources of income rather than regular job can boost your chances of securing a loan.

A guarantor can also strengthen the position of loan applicant as the lender get a sort of guarantee that money will be repaid in time.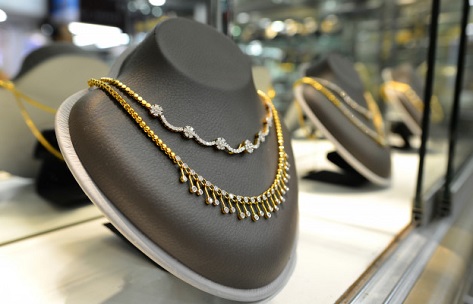 The COVID-19 crisis has been a whirlwind resulting in huge blow to the economy. It has been three months since the coronavirus pandemic surfaced in India and with the increasing number of cases from day to day in country; people have to self-quarantine them in their houses for indefinite period of time. Therefore, no doubt this pandemic has brought economic recession and we are looking at job losses and reduced income. Now the question on the wall is how different will be the financial life post COVID-19? There will be major shifts in your daily lives, personal finances, and household budgets as well as in financial markets as most of the people have missed credit card bill payments, loan EMIs and insurance premiums dismantling your savings. We at ShubhBank would like to support you during this difficult time with our "Gold Loan" as it has minimum eligibility criteria and doesn't require credit score. Here we will discuss how Gold Loan from ShubhBank would be a savior in COVID-19 economic downturn to process your credit needs.

The potential power of the Gold Loan is becoming a word of mouth nowadays. Some decades back, gold loan was a high cost affair but today this financial product has become more formal and transparent with ore organized banks and NBFCs in the market providing loan at interest rate of 15-25% per annum. The Gold Loan from ShubhBank provides you the required funds by availing your gold jewelry as collateral security. One of the major benefits of the loan is that you can use it for various purposes such as to continue your business operations smoothly after recession, debt consolidation as you were unable to pay the credit card bills or utility bills due to shortage of money while sitting back at home from three months. There are few more fundamentals that drive the demand of gold loan among individual mentioned below:

• It is the easiest way to avail money as the chances of rejection are very low because it has a secured asset in form of your jewelry as collateral. One doesn't have to show the income proofs, bank statements and income tax returns to "Apply For Gold Loan".
• The good thing about this financial product is that it can be used for any purpose as it has no restrictions on the usage of loan money leading more and more people to migrate towards this loan.
• The most important question in the borrower's mind is that how much the asset value can be financed? Here, at ShubhBank, you can grab high loan to value ratio that goes up to 70-80%.
• The gold loan can be repaid in many ways as per customer's convenience.
• You only require basic identity documents like ID proof and address proof and there is no impact of your credit score on loan's interest rate.
• If you apply online Gold Loan at ShubhBank, you can have a fair idea about loan money per gram with just few clicks of mouse on our website.

The scenario of gold loan market would upscale at a rapid pace in India after huge financial takeaways by this pandemic outbreak. So go for gold loan to fund your financial needs and emergencies.